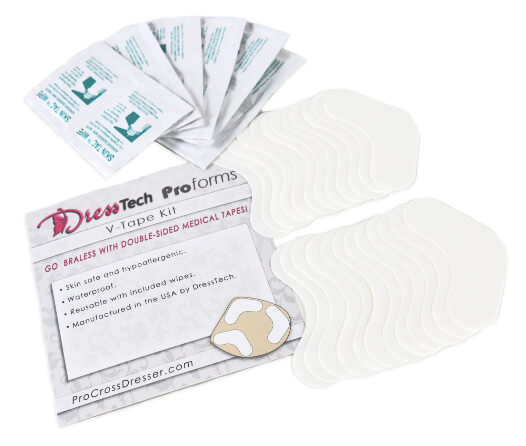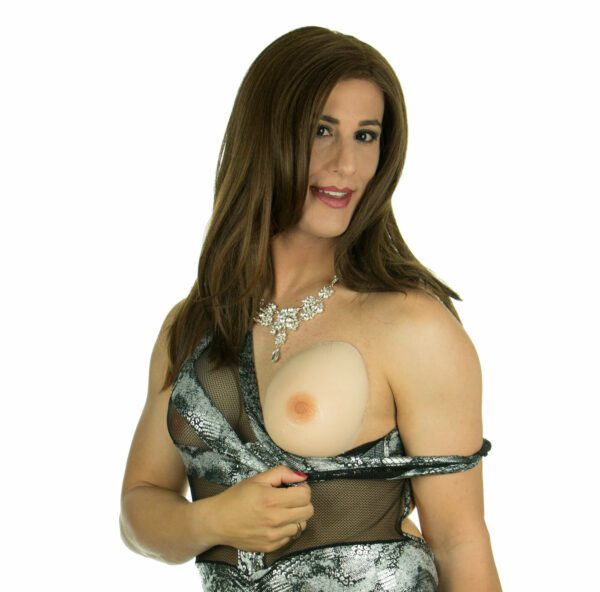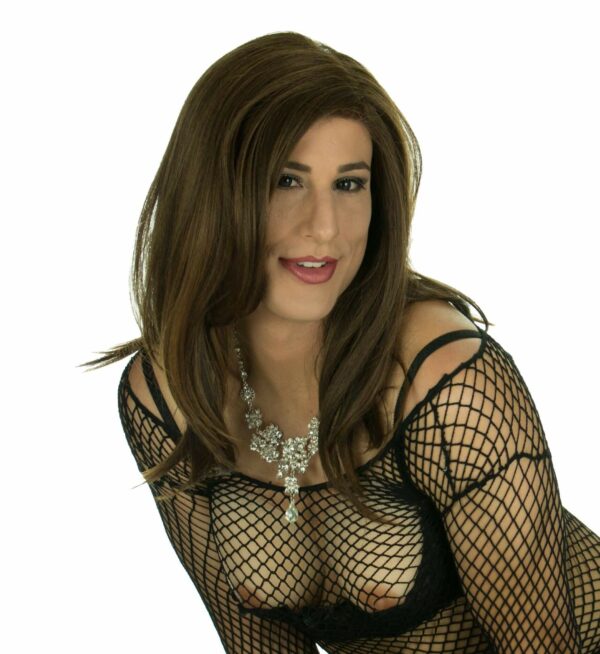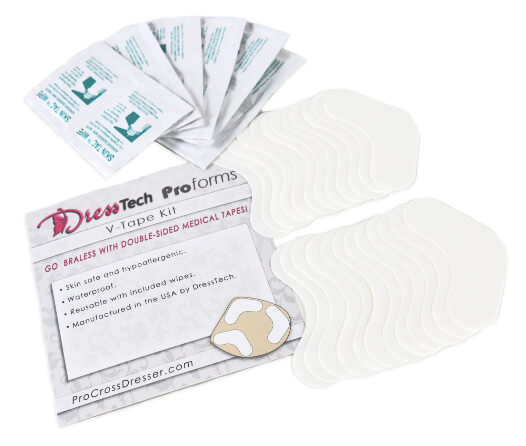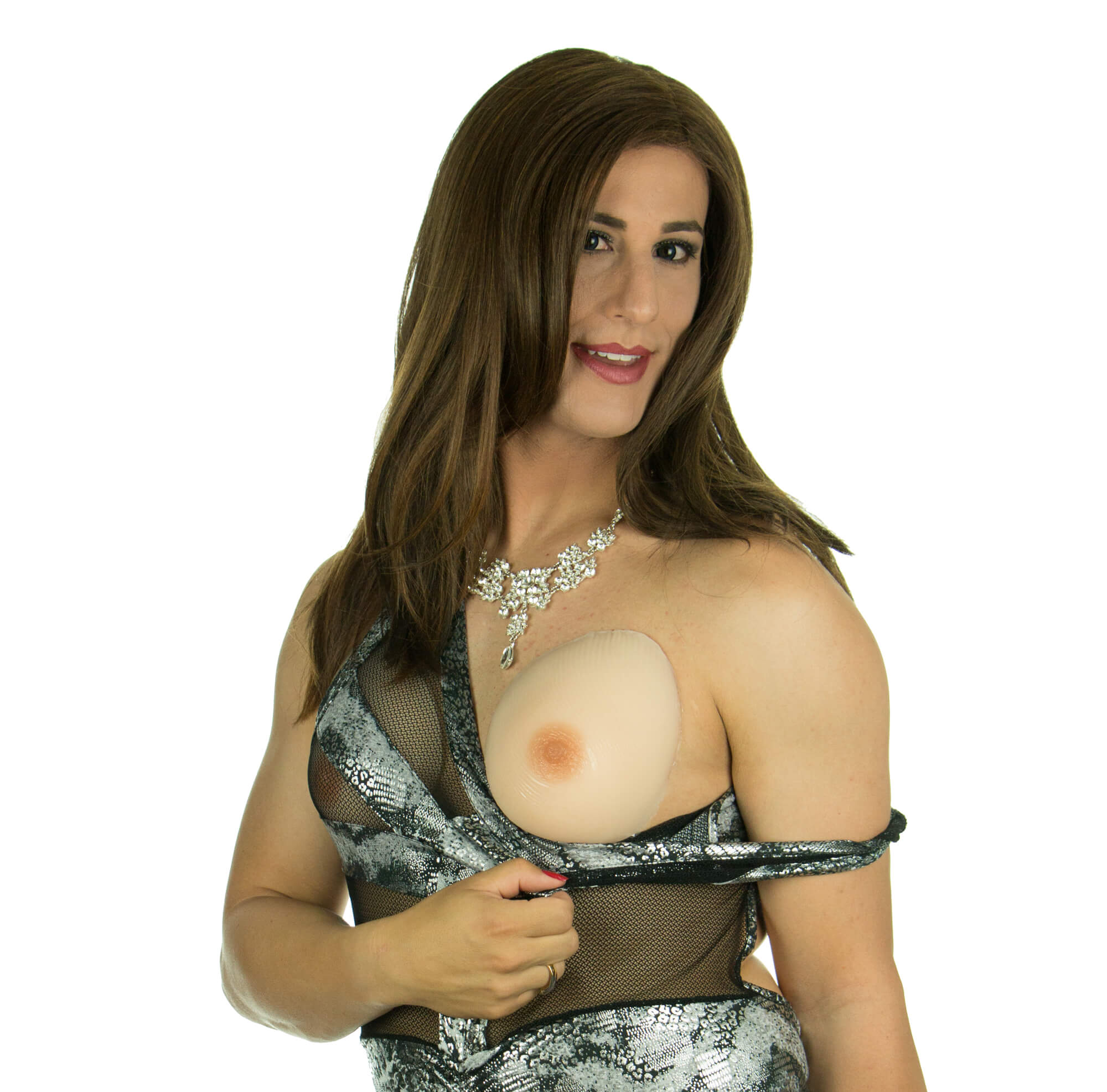 Breast Form V-Tapes
Go bra-less with breast form V-tapes.
Includes 24 tapes and 12 Skin Tac wipes.
Description
Additional information
Reviews (0)
Instructions
Description
Go bra-less with Breast Form V-Tapes! V-Tapes are made from double-sided medical adhesive that's skin-safe and reusable. After each use, simply clean the adhesive surface with Skin Tac wipes (included) and wear them again!
Why attach your breast forms?
Bras aren't always appropriate! Go bra-less for lingerie or bathing suits. Lose the bra for strapless or backless outfits.
Ditch the bulky mastectomy bra! Breast Form Adhesive secures your breast forms while wearing low-cut, delicate lace and other attractive bra options.
Realistic Feel and Movement! Attached breast forms move with your skin and feel like part of your body.
Each pack contains 24 die cut V-tapes, 12 Skin Tac wipes and instructions.
*For Proform Breast Form users, we recommend that you use Proform Precision Tapes for a perfect fit.
Additional information
| | |
| --- | --- |
| Weight | 0.2 lbs |
| Dimensions | 12 × 9 × 1 in |
Apply V-Tapes to Breast Form:
First, wash your breast forms with alcohol. It's especially important to wash brand new breast forms to remove any traces of mold release.
Breast Form V-Tapes have a paper liner on each side. Remove the liner from one side, then apply the tapes to your breast form. Use three pieces per form for best results.
Press and hold the adhesive tape against the breast form for a minute or two. As a pressure sensitive adhesive, it takes time and pressure to develop a strong bond. Finally remove the remaining liner and your breast form is now ready to use!
Attach Breast Form to Skin:
Breast Form Tapes stick best to skin that is clean and dry! Wash your skin with soap and water and allow sufficient time for it to fully dry. Alternatively, clean the skin with alcohol.
Press and hold the breast form against the chest for 2-3 minutes with moderate pressure. Pressure sensitive adhesives require time and pressure to develop a strong bond. While under pressure, the adhesive slowly flows into more intimate contact with your skin. Cool, right?
Washing Instructions:
During each use, the adhesive surface collects oils, skin cells and other contaminants. After use, clean the adhesive surface with the included Skin Tac wipes. With proper care, each tape can be used 5 or 6 times!
Reapplication:
When you are no longer satisfied with the adhesive surface, you can apply another layer of tape over the top of it.
Removal:
After you accumulate several layers of tape, it's time to remove them and start fresh again. Start at an edge and gently peel the tape off of the breast form. Take your time and be gentle so as not to damage the breast forms.