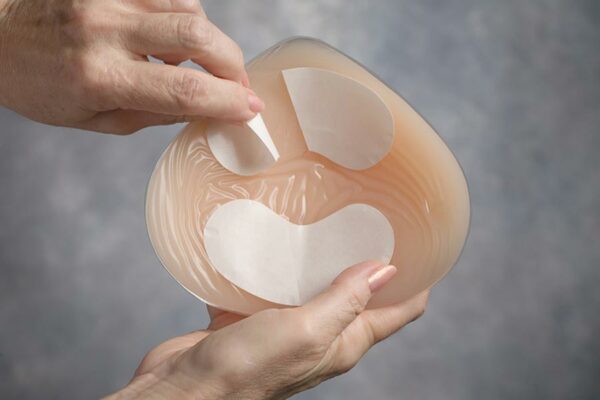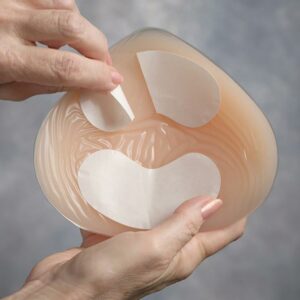 Double-Sided Breast Form Tapes
$24.99
Description
These double-sided breast form tapes are medical grade, flexible, breathable and comfortable to wear and adhere well to forms and enhancers to help hold them securely in place. They are easy to use and won't hurt forms or leave residue. Available in 24 pieces per bag.
The tape is designed for use with breast forms that are within a polyeurathane bag such as our Transform breast forms. The tapes are sticky on both sides and we recommend using between 2 and 4 tapes per side, depending on the size of the form. One side of the tape adheres to the form, and the other side adheres to the chest wall.
This product really adds versatility to your breast forms, as you no longer need to use them only inside pocketed mastectomy bras, but can now adhere them directly to your chest wall so that they feel and move as part of you.  This opens up a world of options in terms of bras and clothing that you can use with your breast forms.