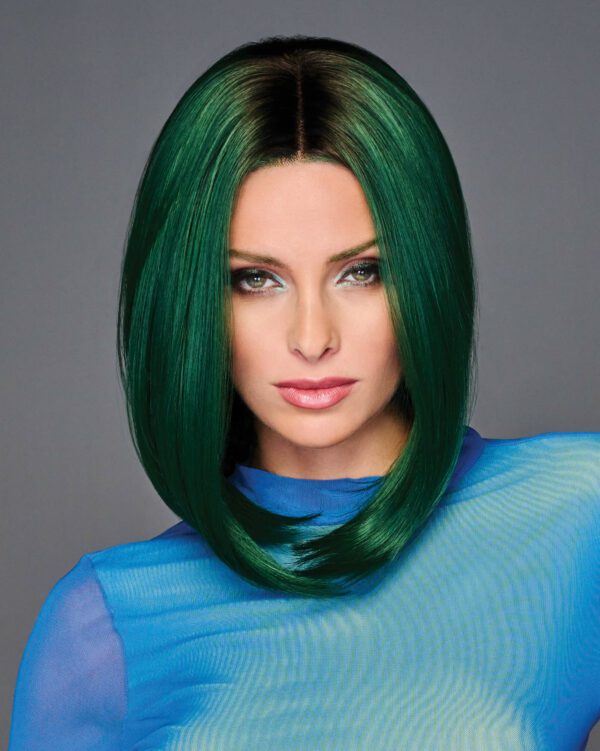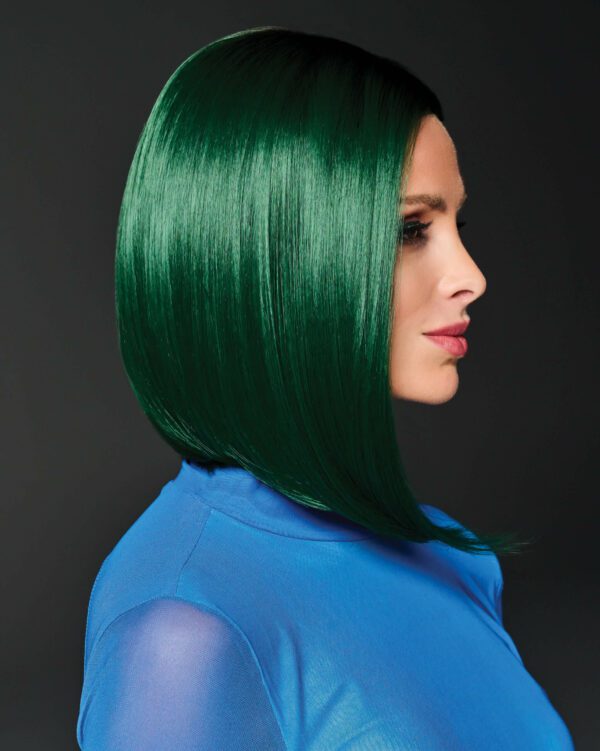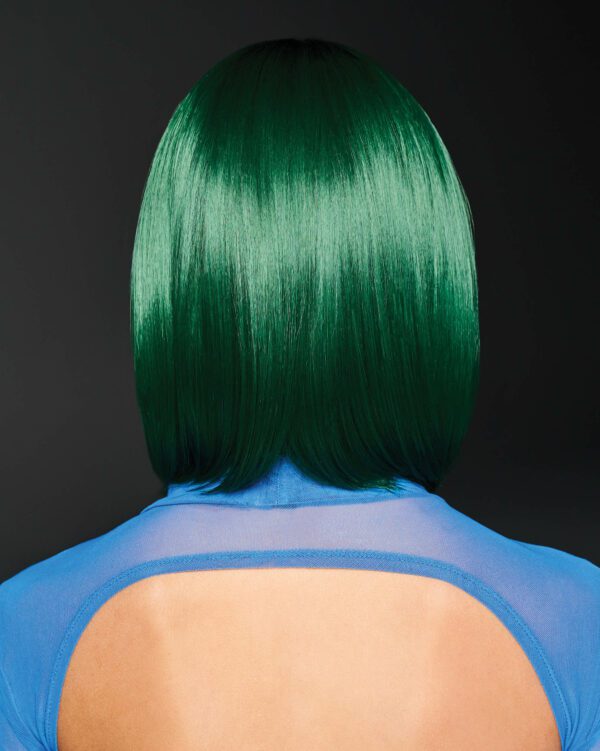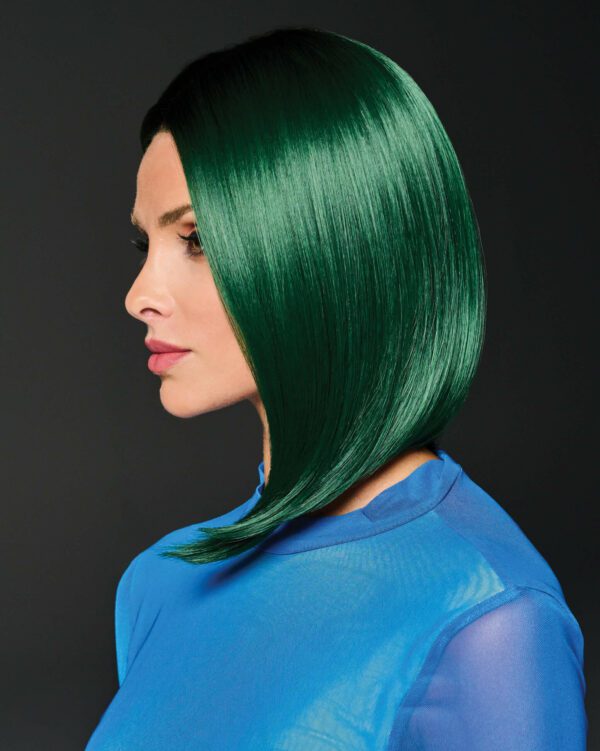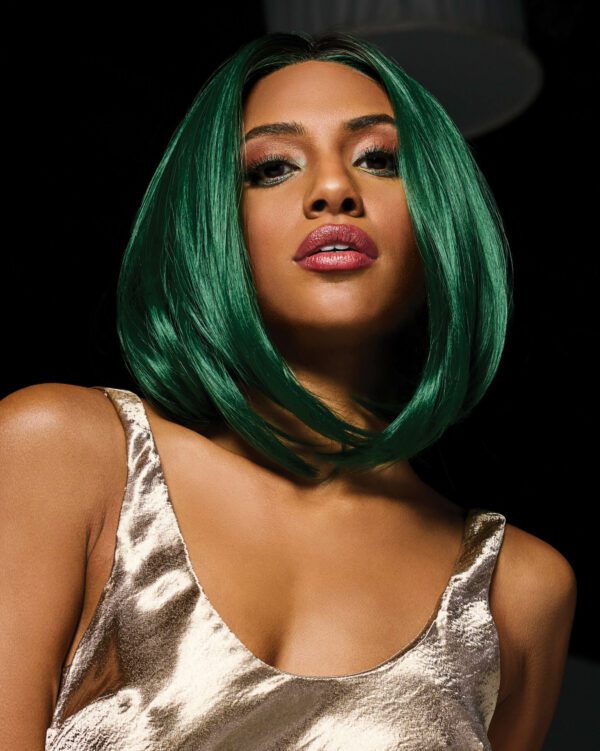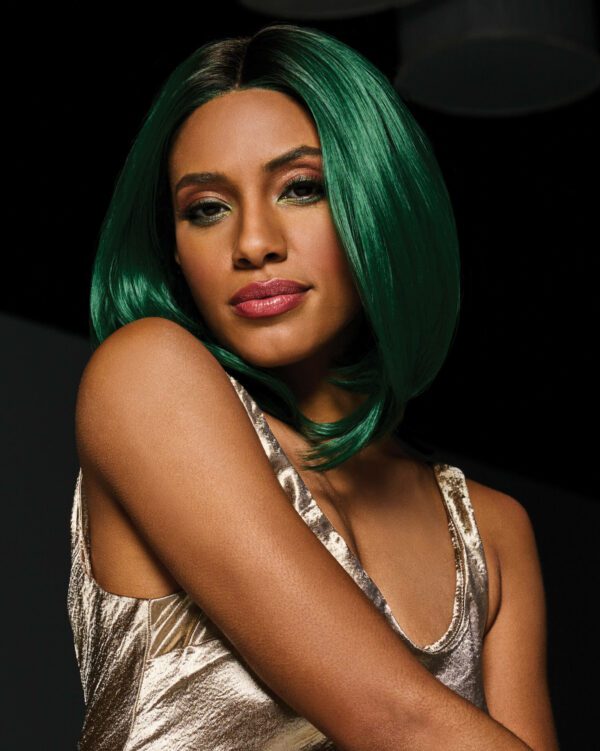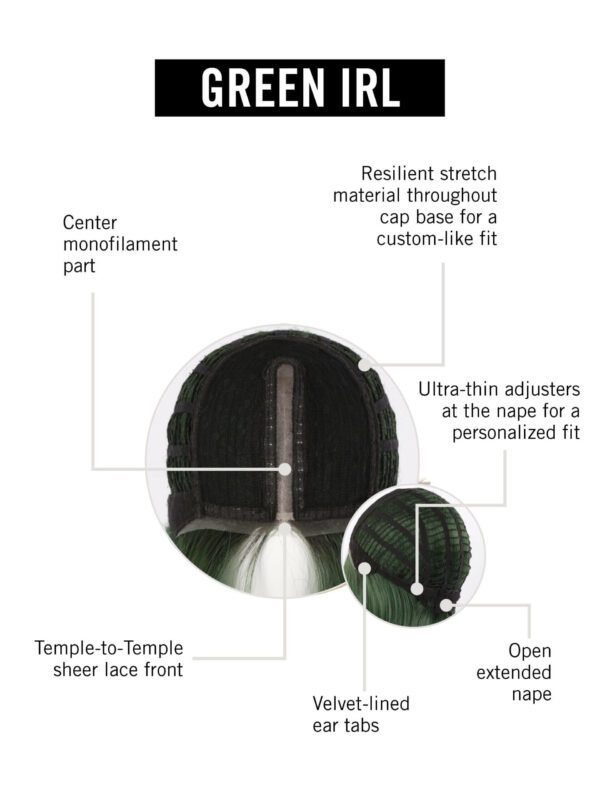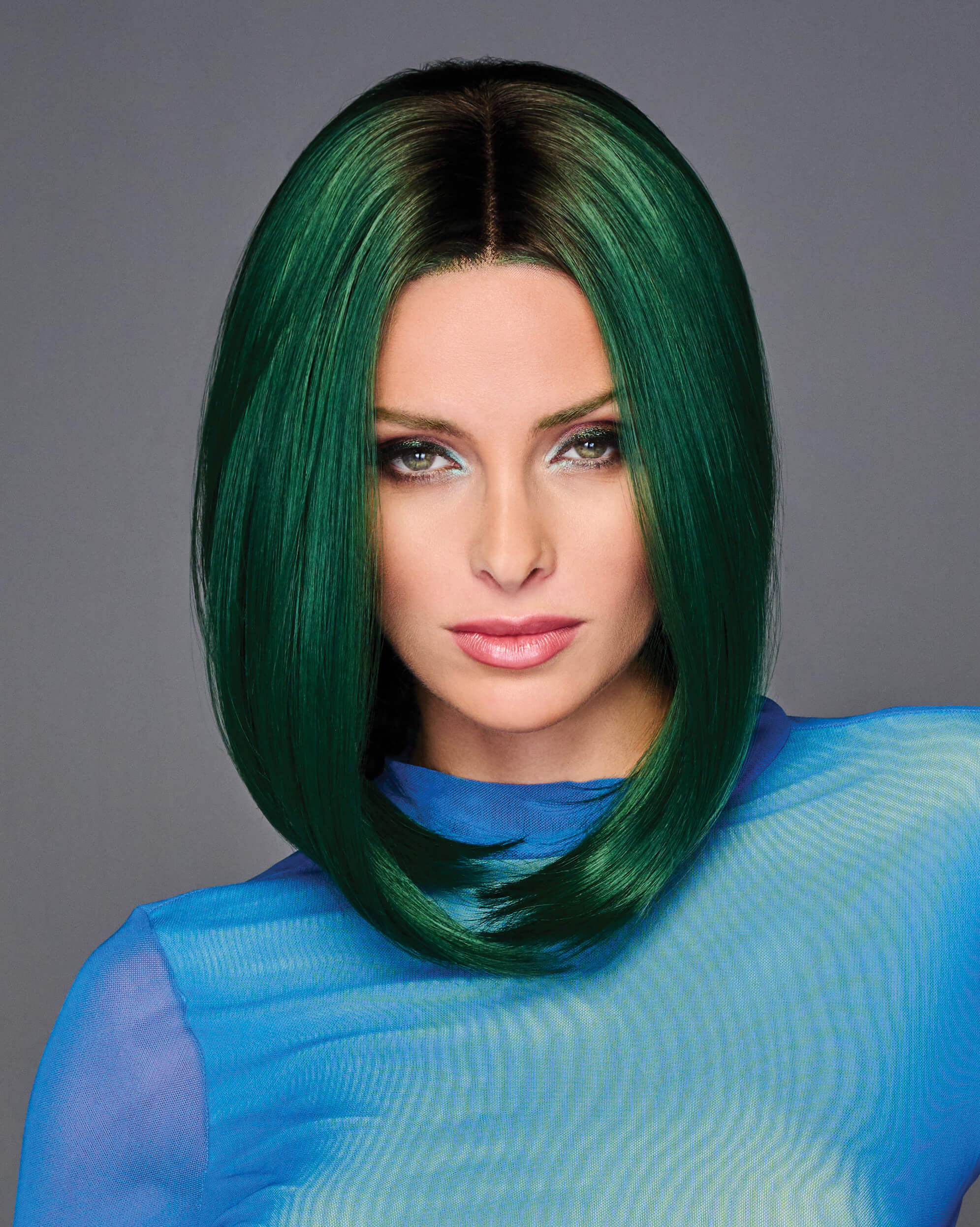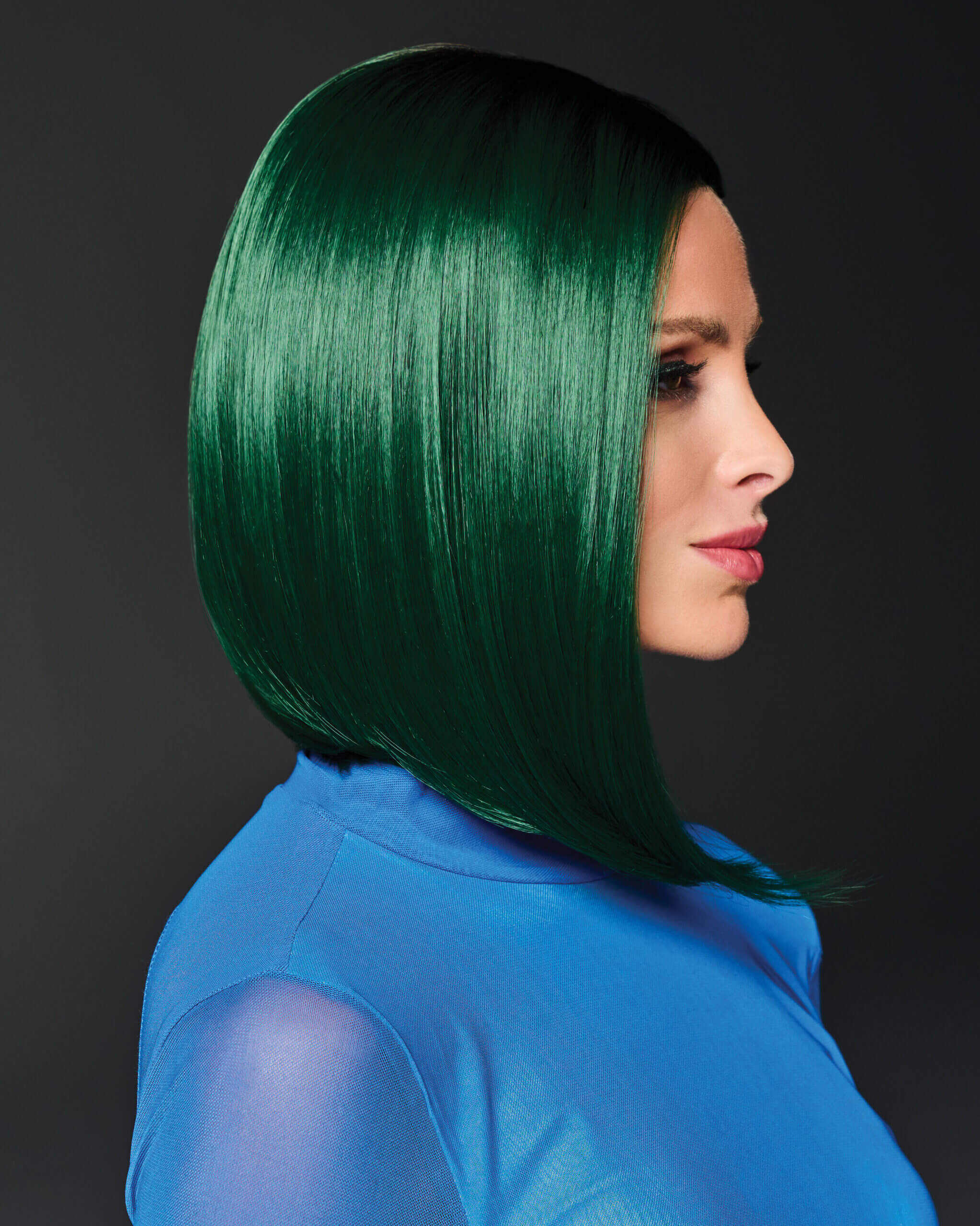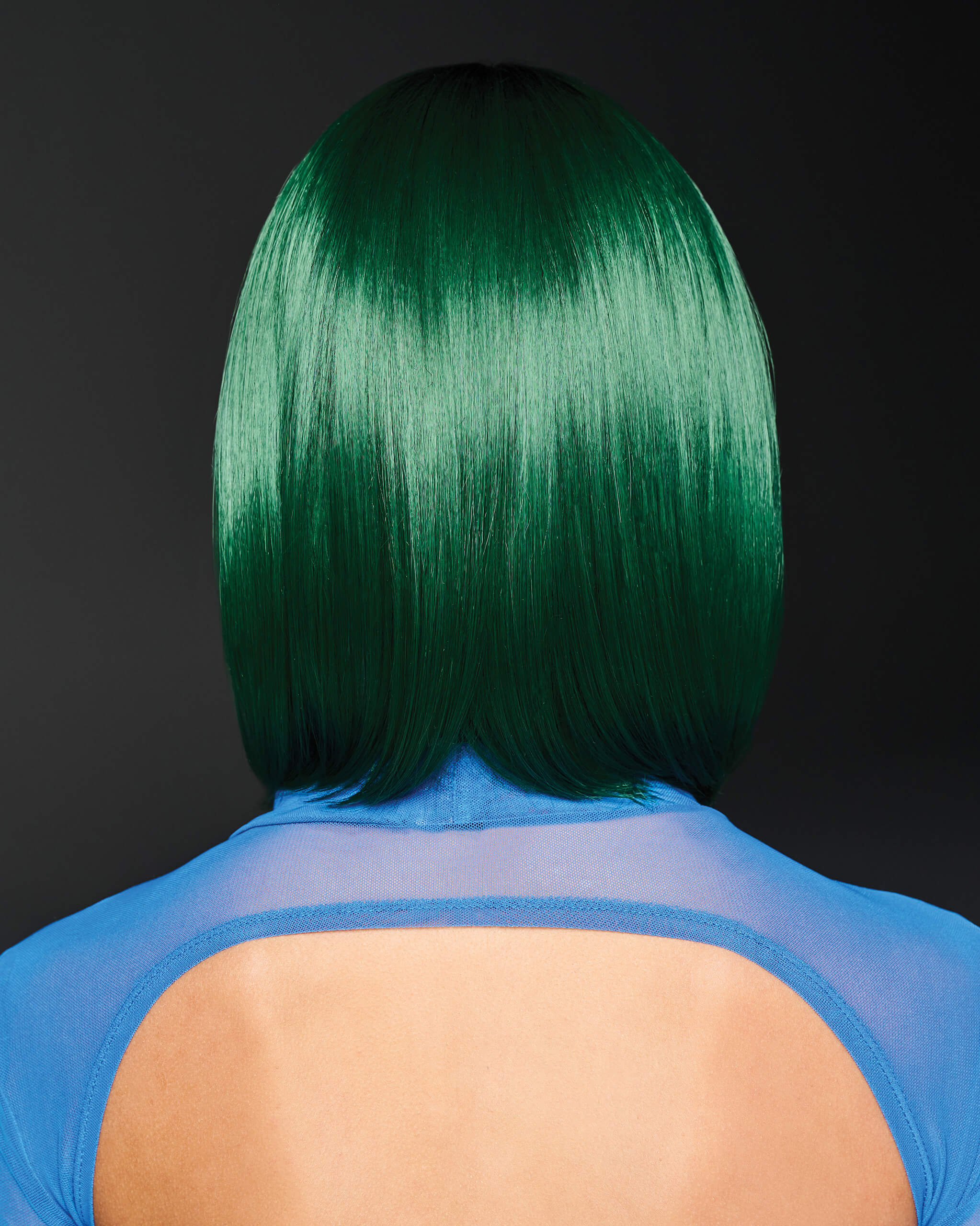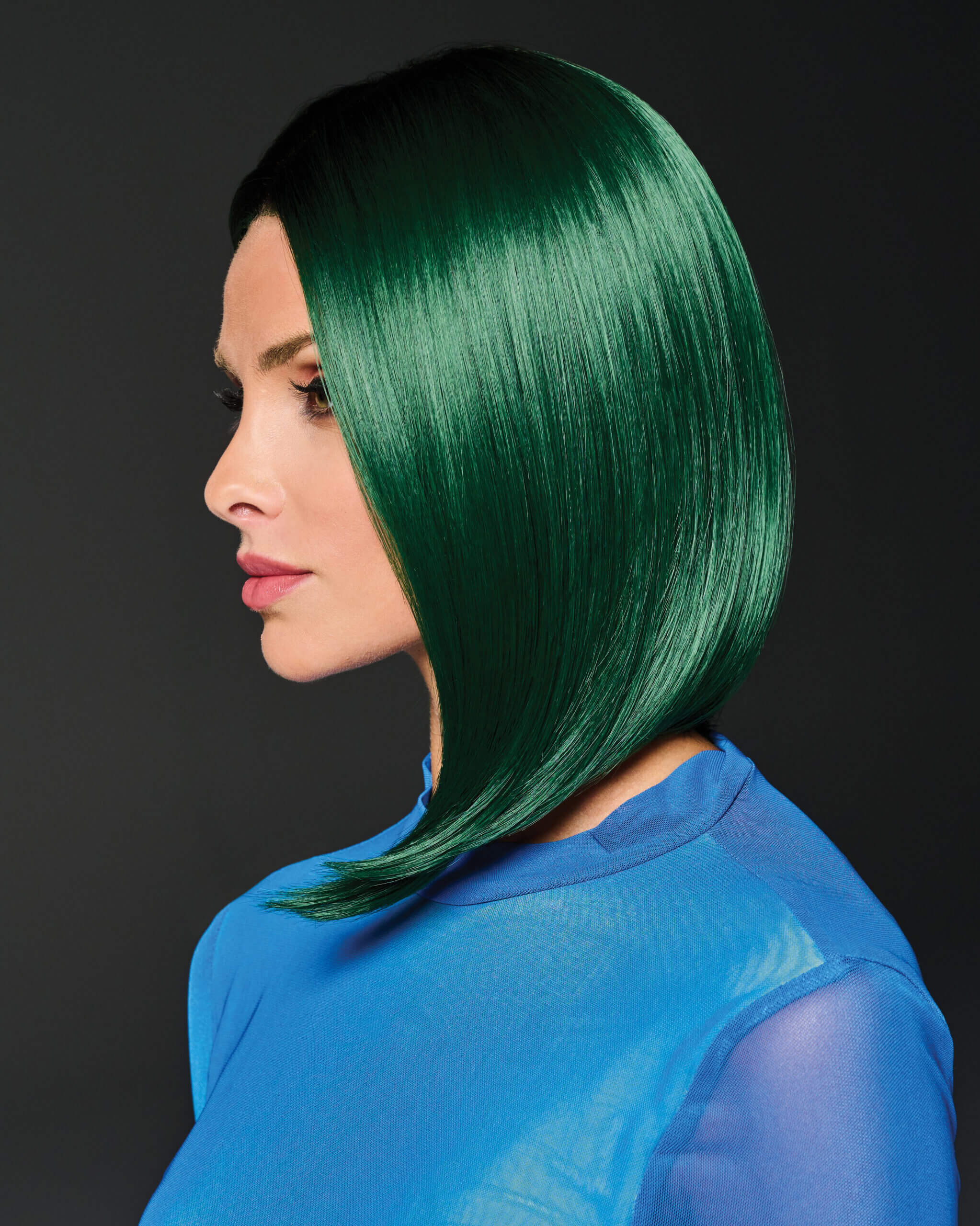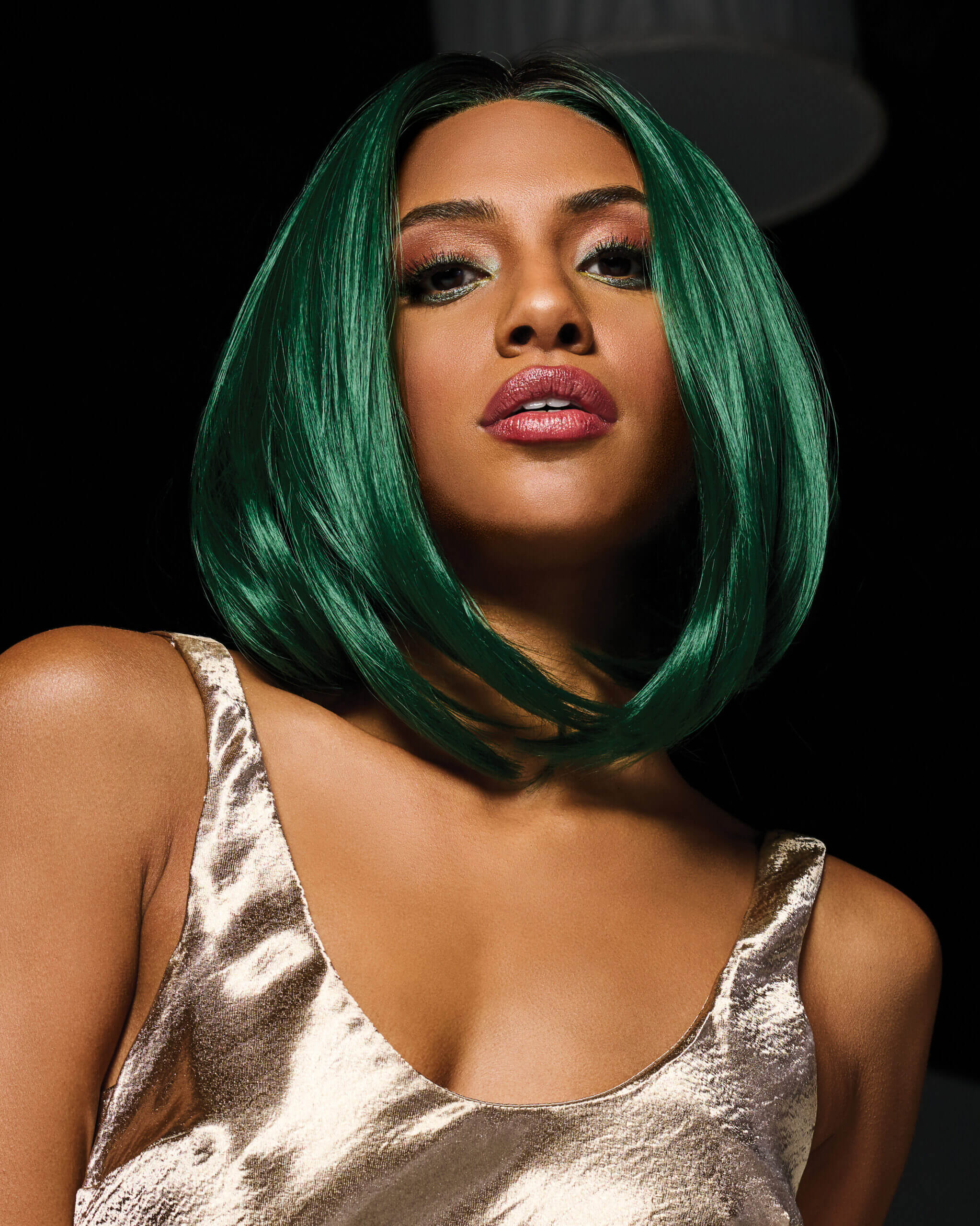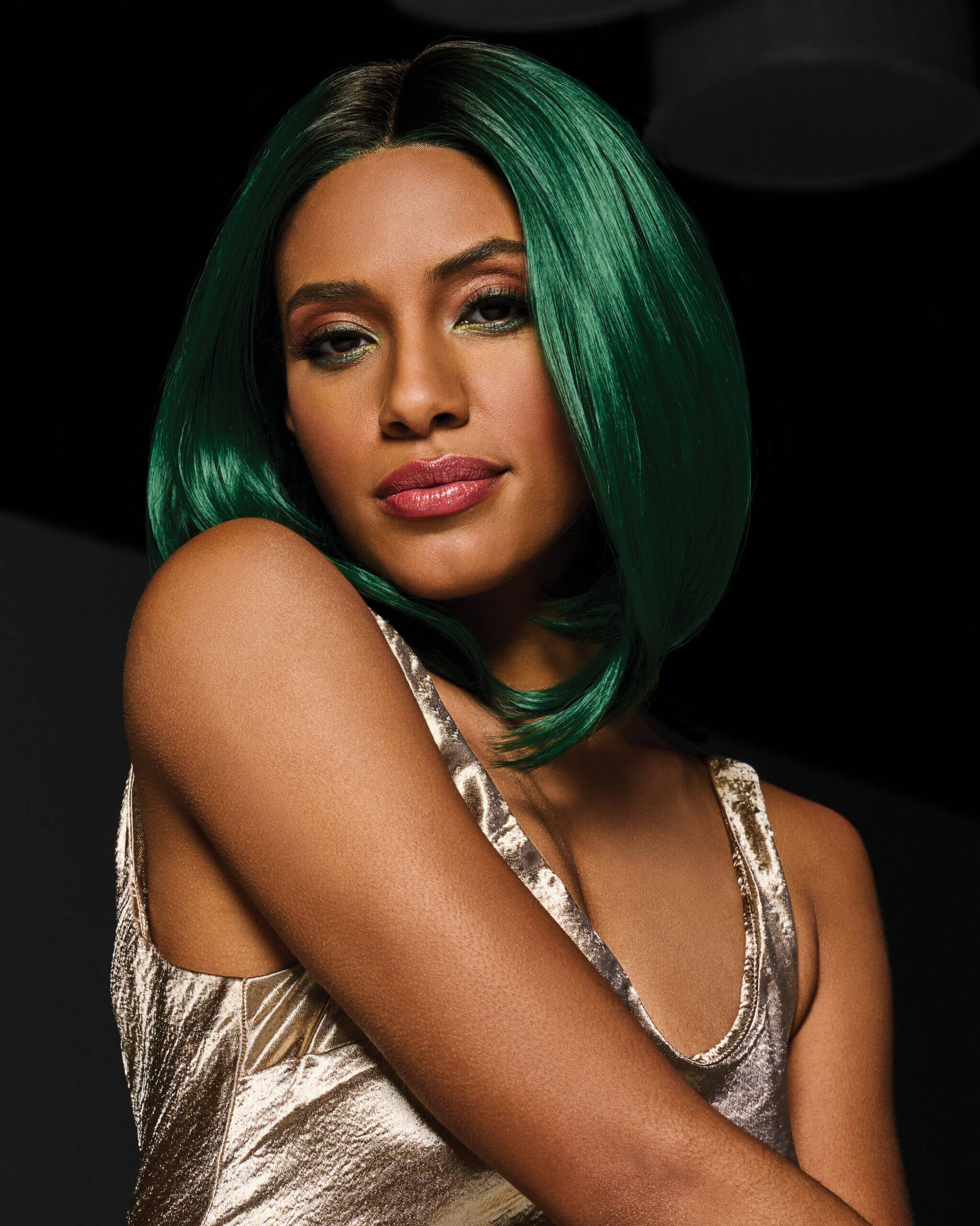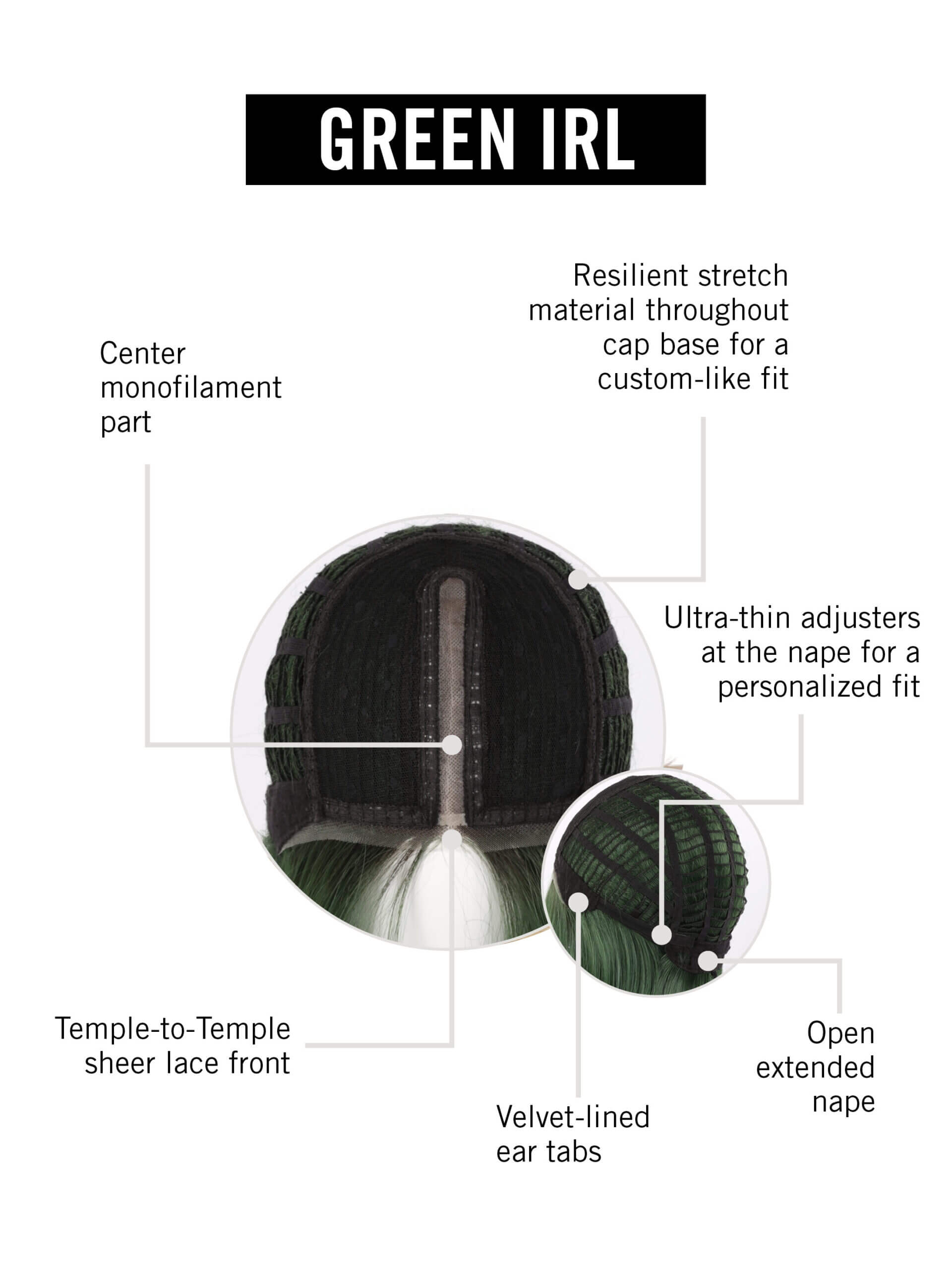 Green IRL
Emerald green fantasy color.
Great for witch, aquatic, and anime costumes.
Long, curved style rounds your face.
Description
This sexy emerald green wig is a great addition to anyone's wardrobe. This wig looks great in a witch's dress, with a mermaid's bikini, or one of your favorite anime characters. This hairstyle helps round out your face by adding curves to your forehead and chin, giving you a feminine appearance. With its lace front hairline, center monofilament part and dark root, you'll dazzle from every angle. And the heat-friendly Tru2Life fiber makes going from straight to wavy just a setting away.