Crossdresser Panties and Crossdresser Underwear
Shop for crossdresser panties and sexy crossdresser underwear! From satin to lace, you'll love our selection of feminine thongs and panties. Check back often for new additions!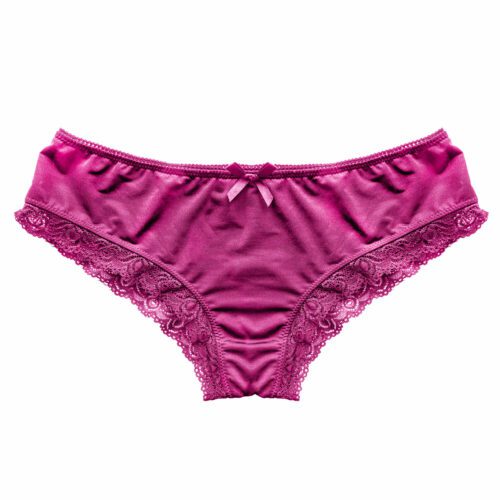 It can be challenging to find a perfect fit in women's panties! That's because men and women have drastically different hip proportions, as well as very different… ahem… "equipment". It's not fun when sensitive bits fall out of your panties, or get chafed by a rough seam. That's why DressTech hand-selects each underwear style with the male-to-female crossdresser in mind. Furthermore, we made sure to include size charts for each thong, pantie, and crossdresser underwear. Simply measure your waist an hips, then shop with confidence.
Underdressing is the practice of wearing feminine underwear underneath male clothing. People choose to underdress for variety of reasons. For example, some people wear crossdresser panties in order to privately express their feminine side. Others may find it exciting to wear lacy crossdresser underwear to work. Some men find satin or silk undergarments to be more comfortable. Whatever the reason, we recommend choosing comfortable panties for underdressing, as apposed to a tucking garment. DressTech carries several feminine panties with a comfortable male cut.
Tucking panties perform the same important function as tucking gaffs. These panty-style garments are designed to support and conceal the male genitals for a bulge-free appearance. Check out our quality tucking garments.
Panties tend to bridge over the gluteal cleft (butt crack) and show less shape. That's okay for most outfits, but consider choosing a thong with leggings or tight pants.
Thongs feel wonderful… for a little while. However, they are more likely to cause chafing than panty-style crossdresser underwear. This is especially true for tighter thongs, such as those designed for tucking. Consider choosing more comfortable crossdresser underwear if you intend to dress up for an extended period of time, or if you plan to do lot's of walking.