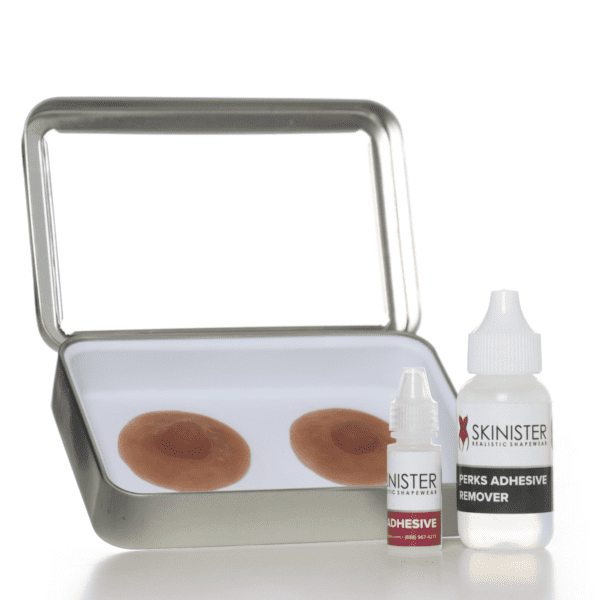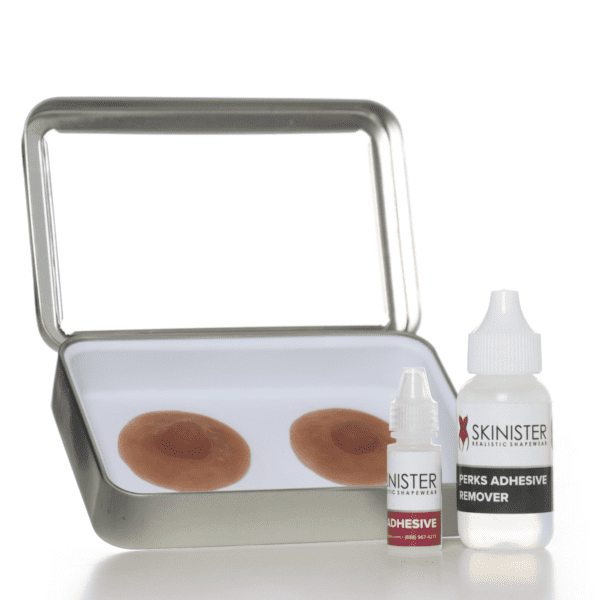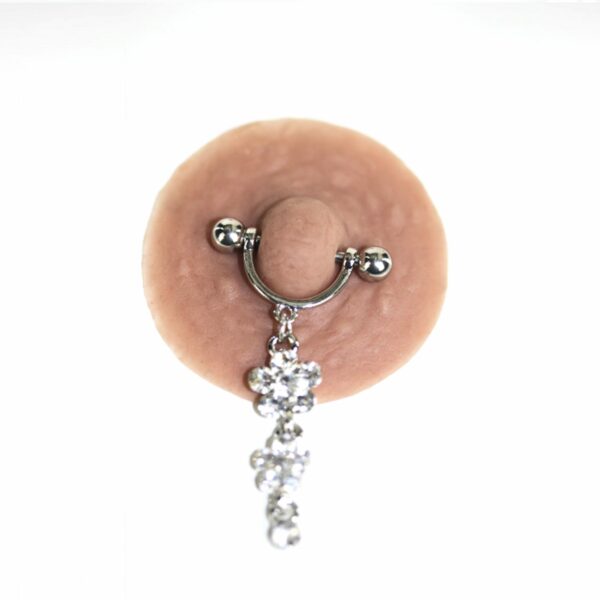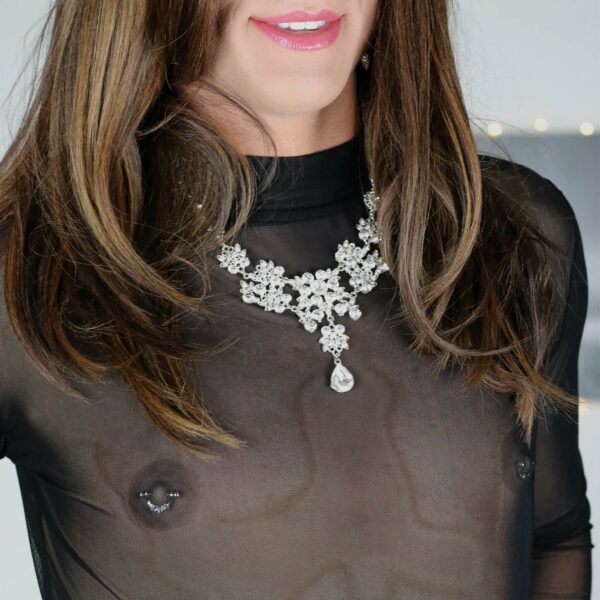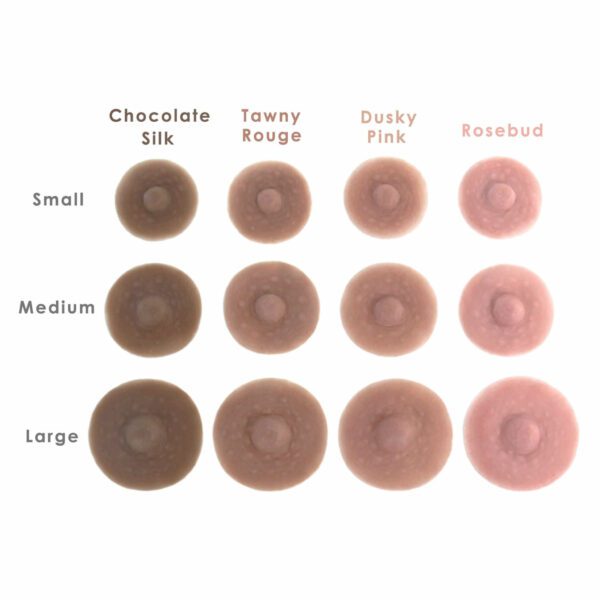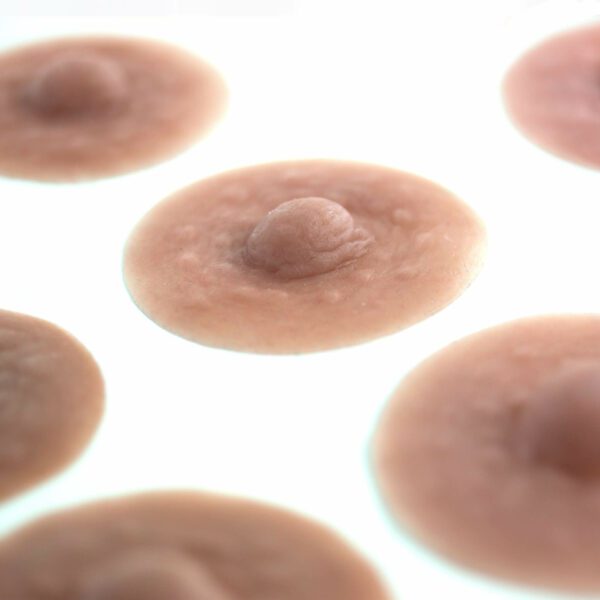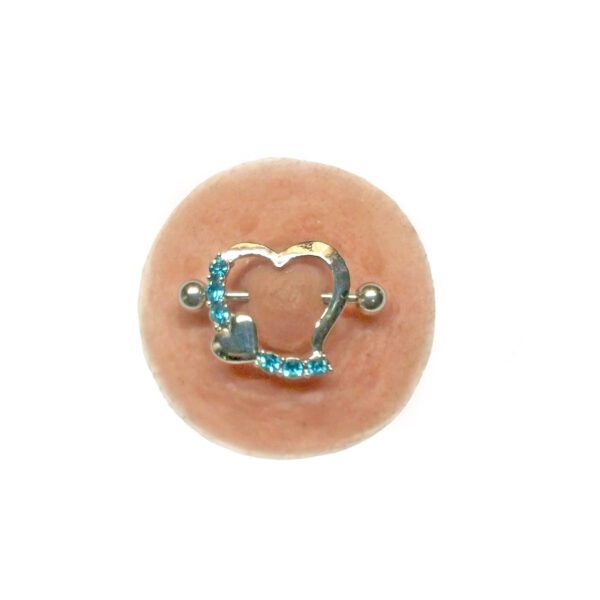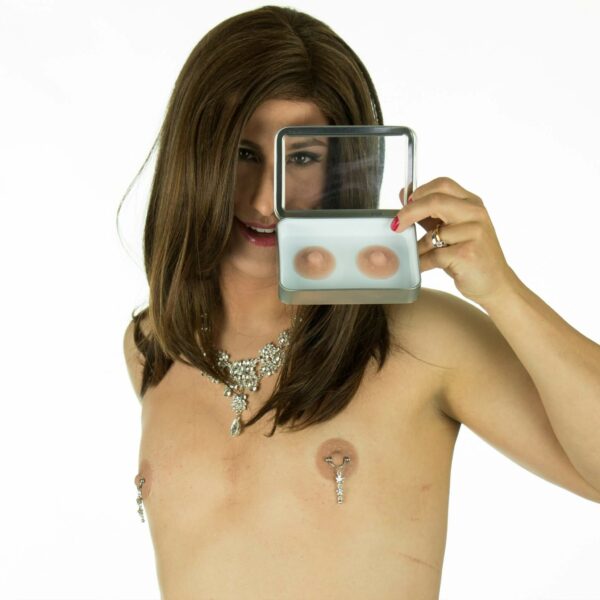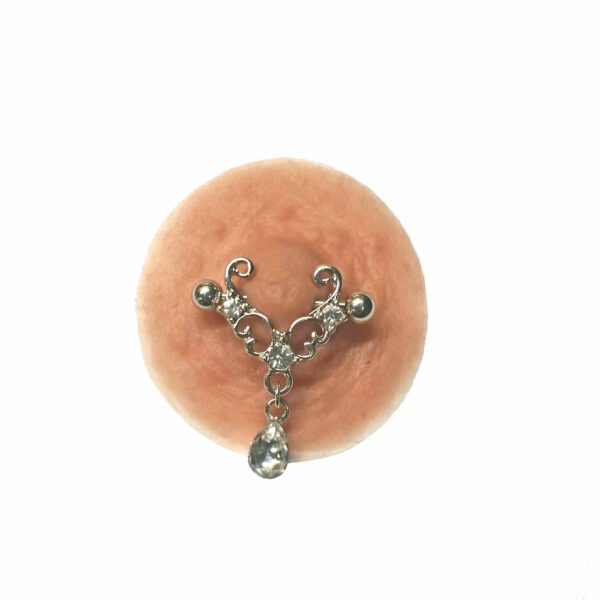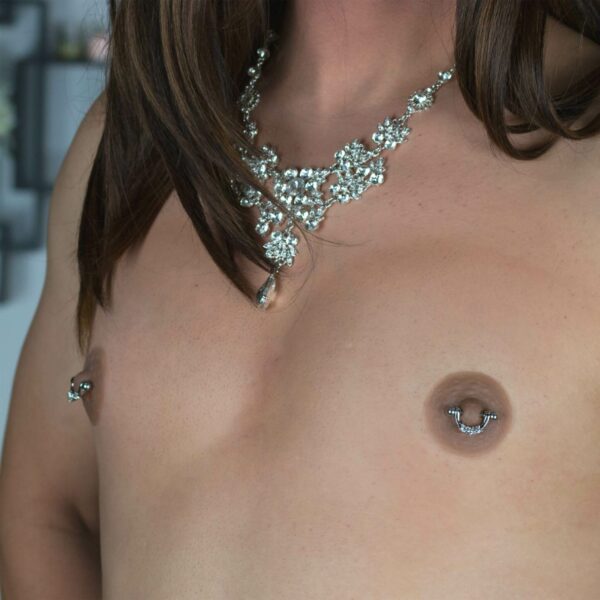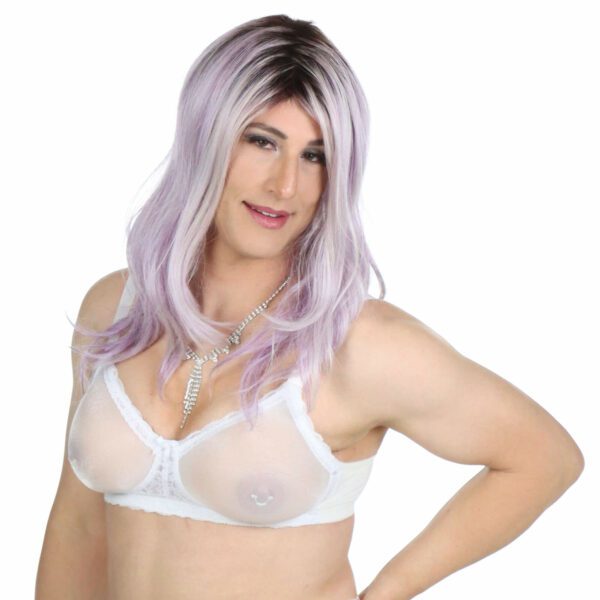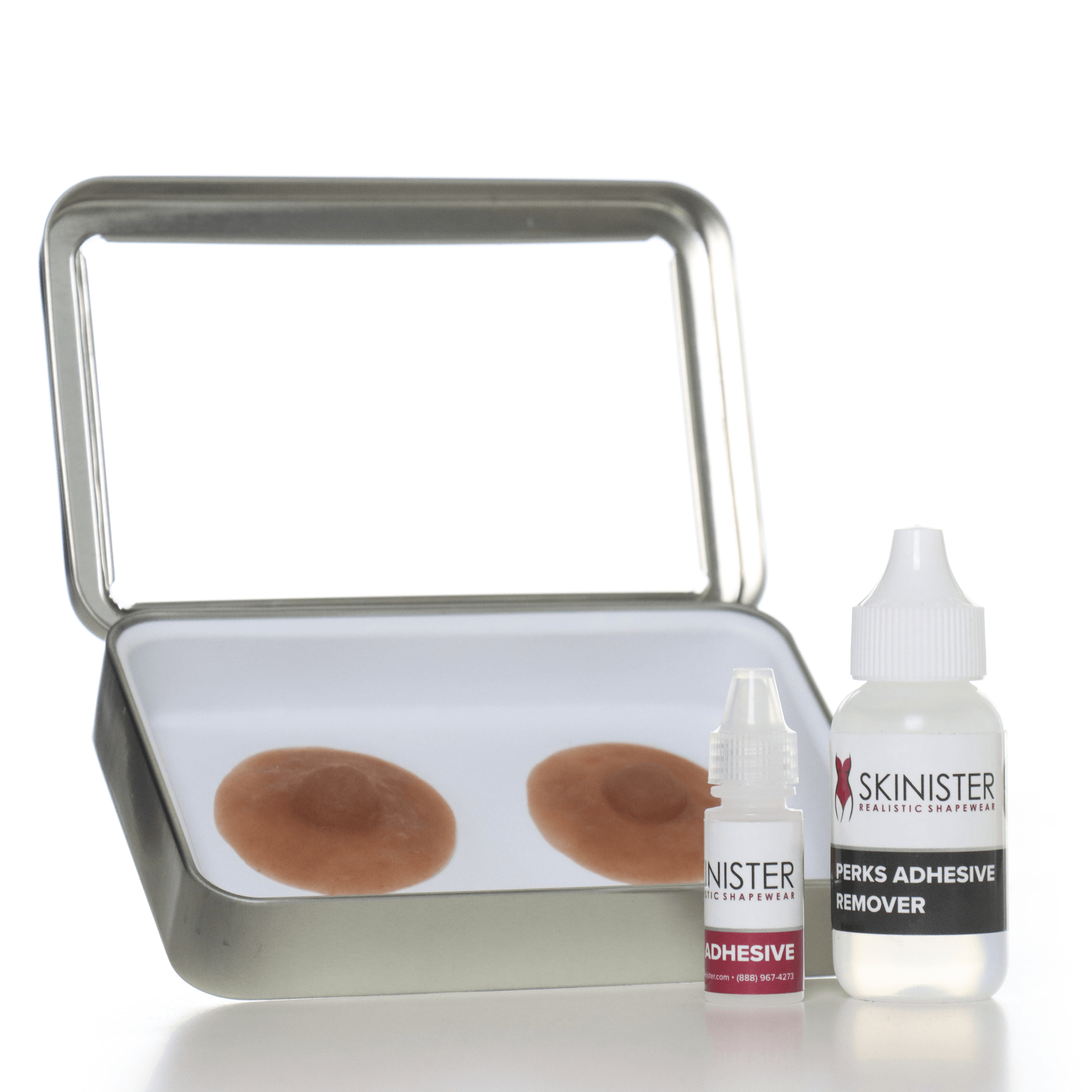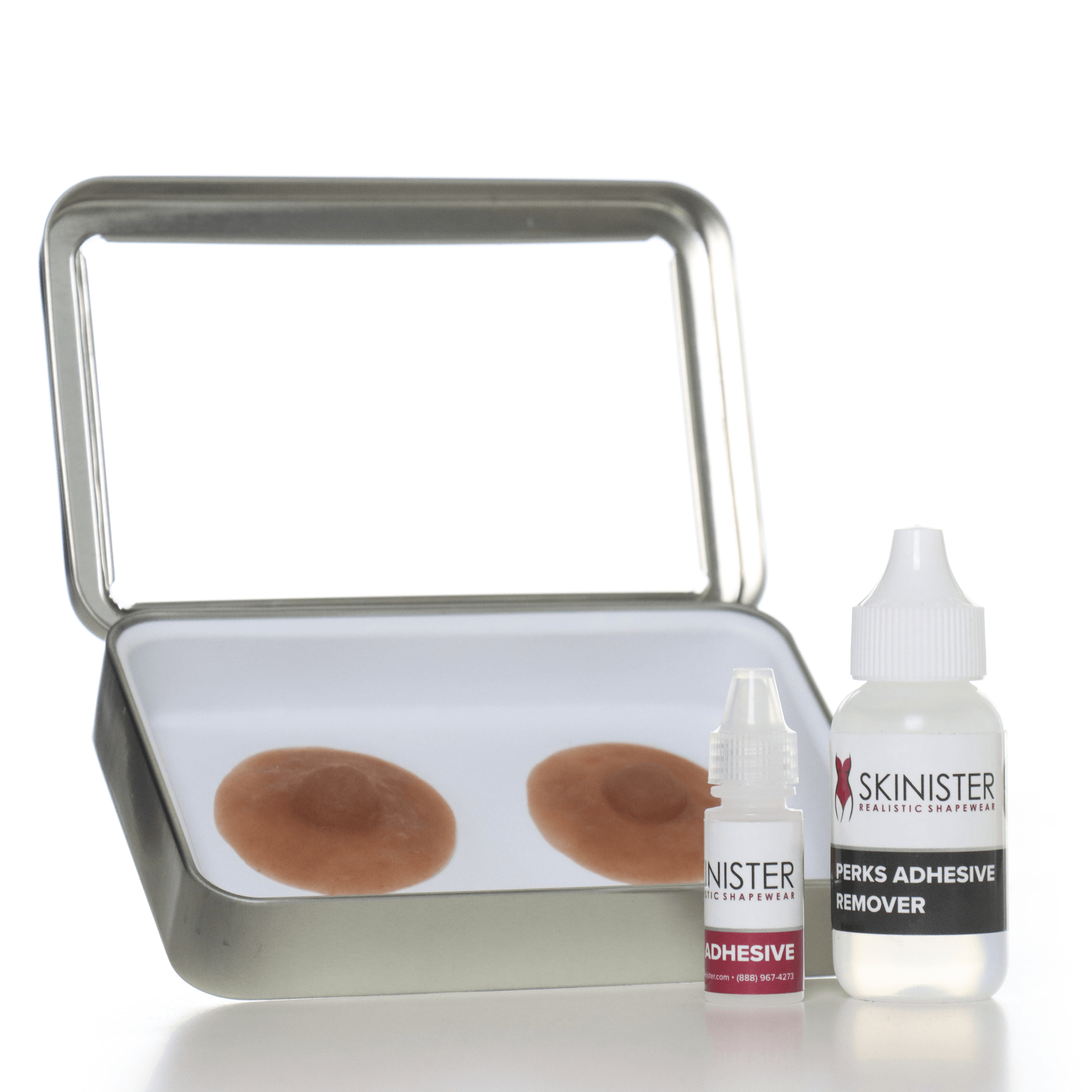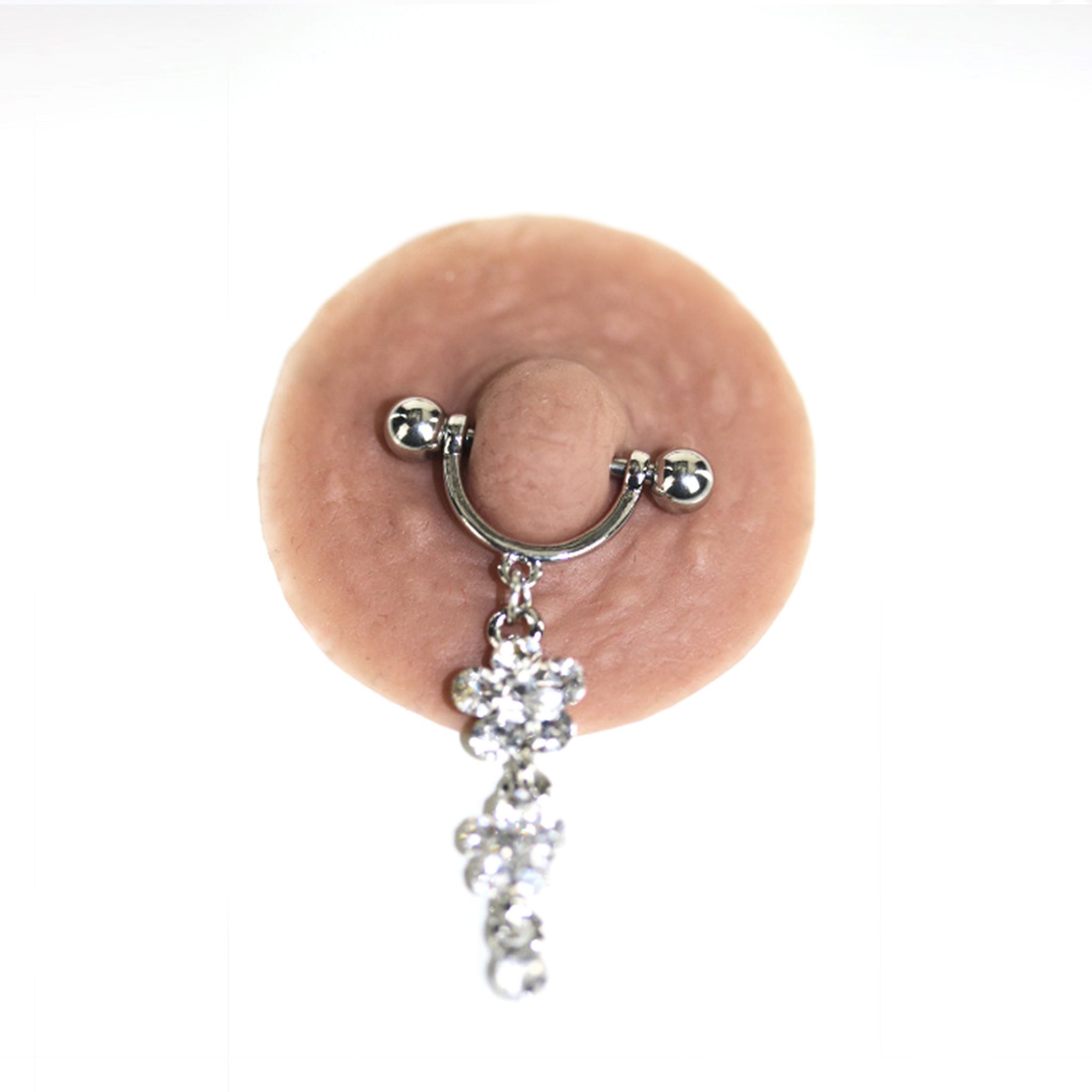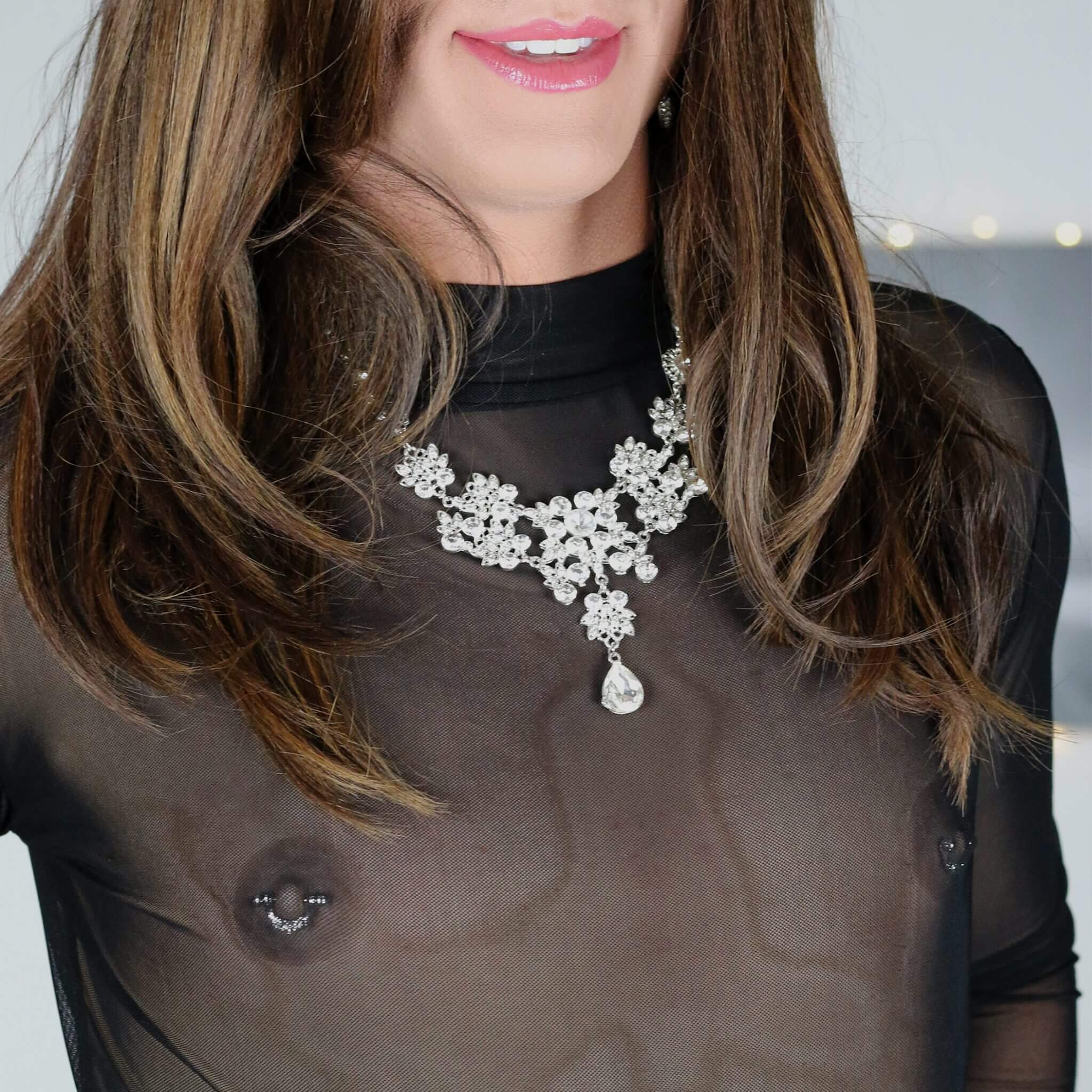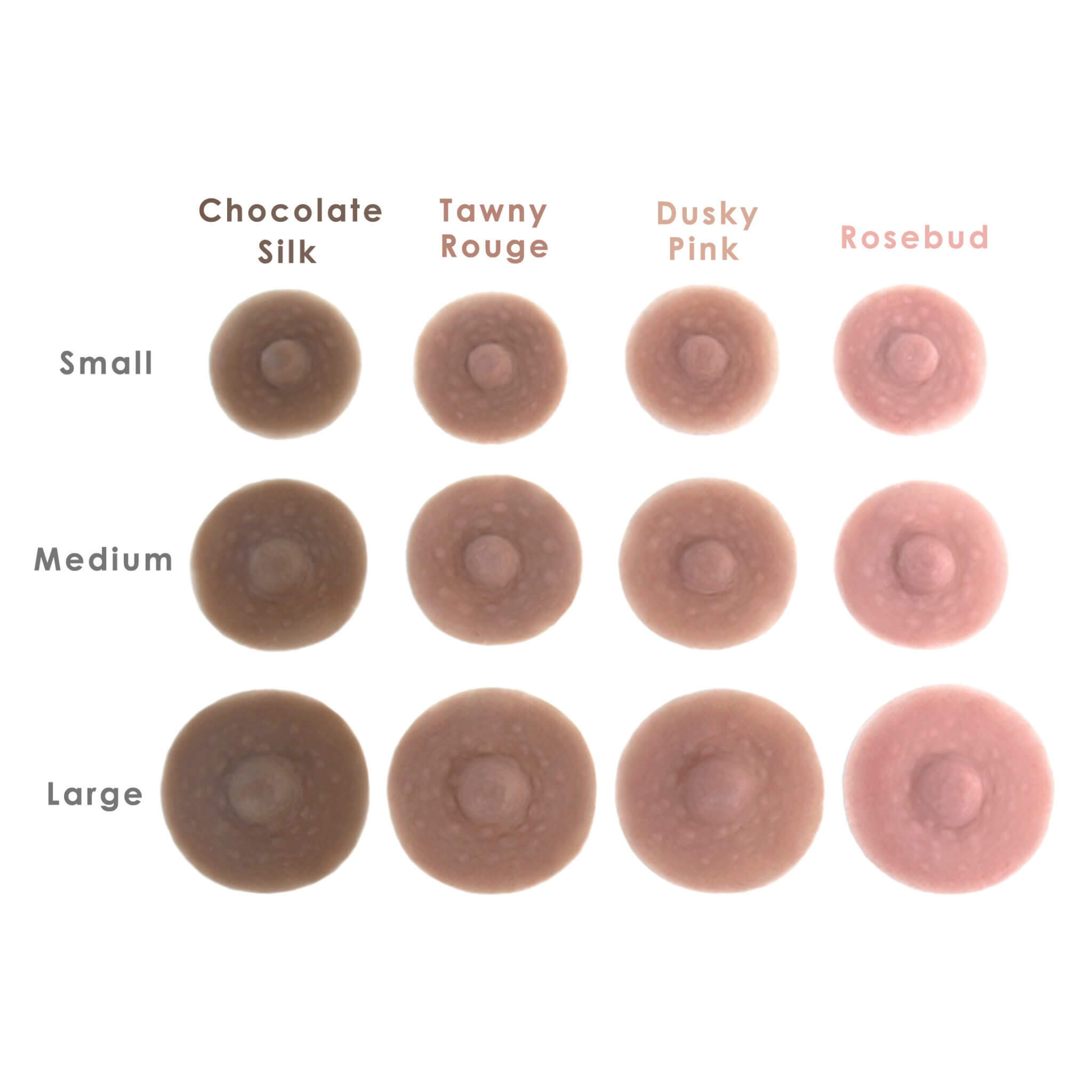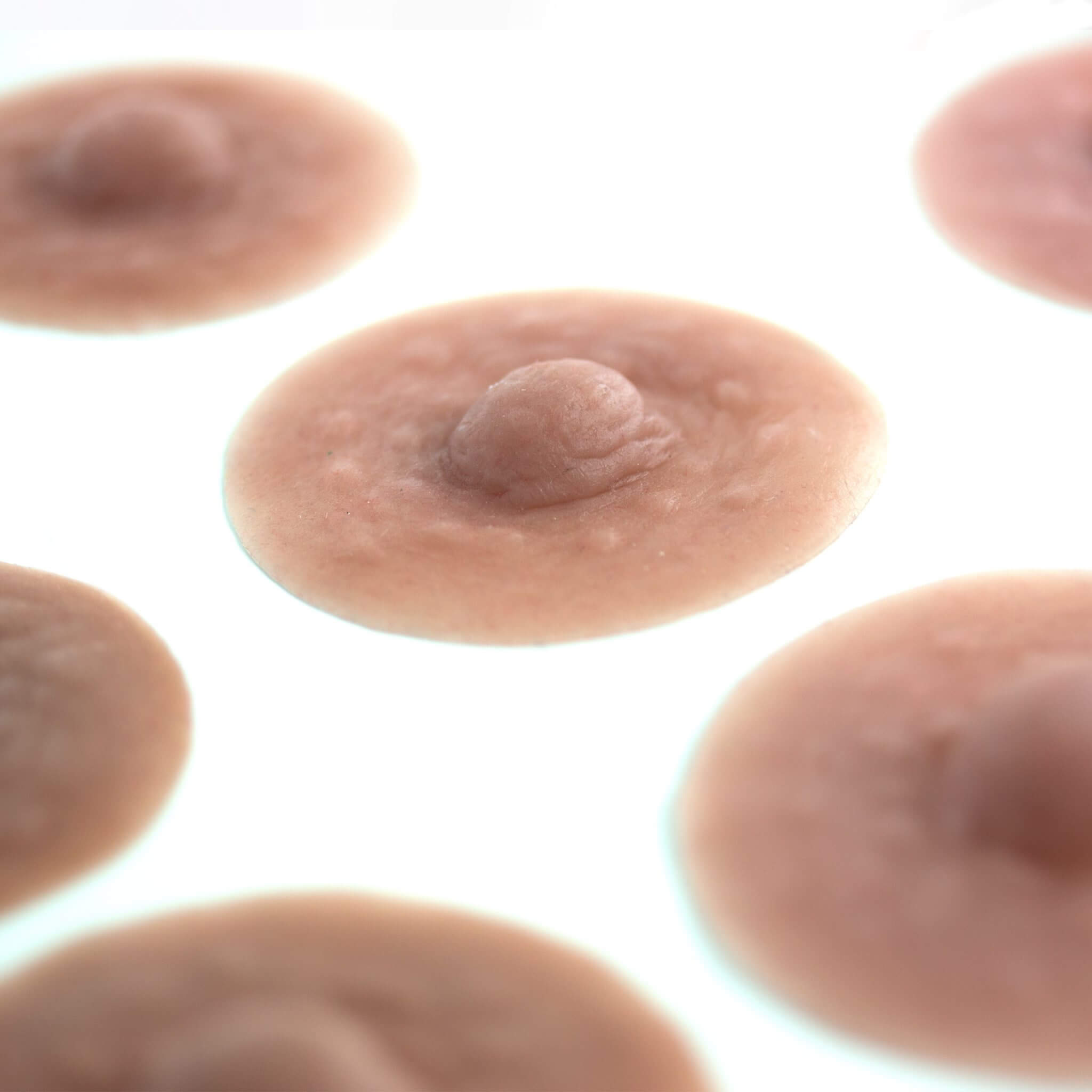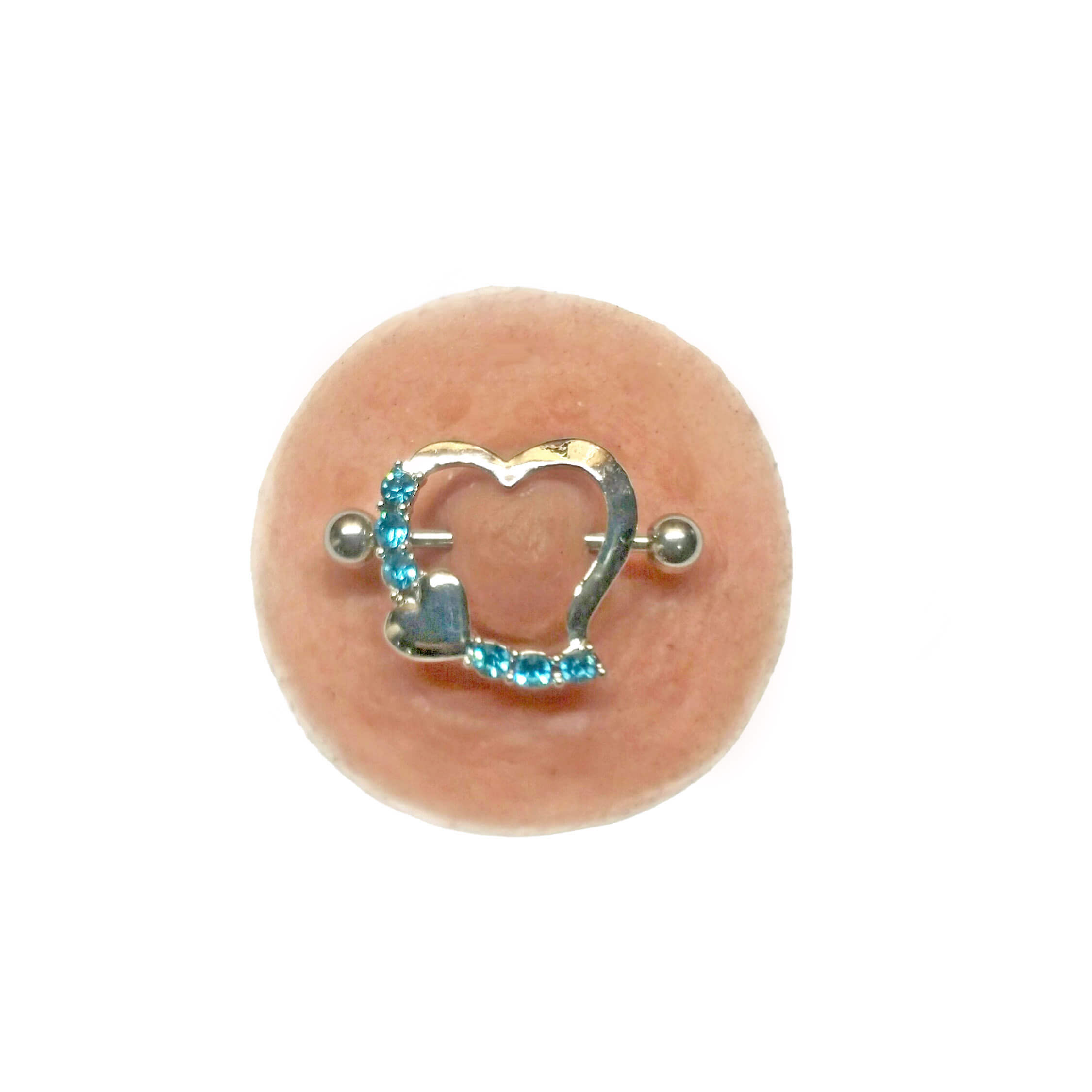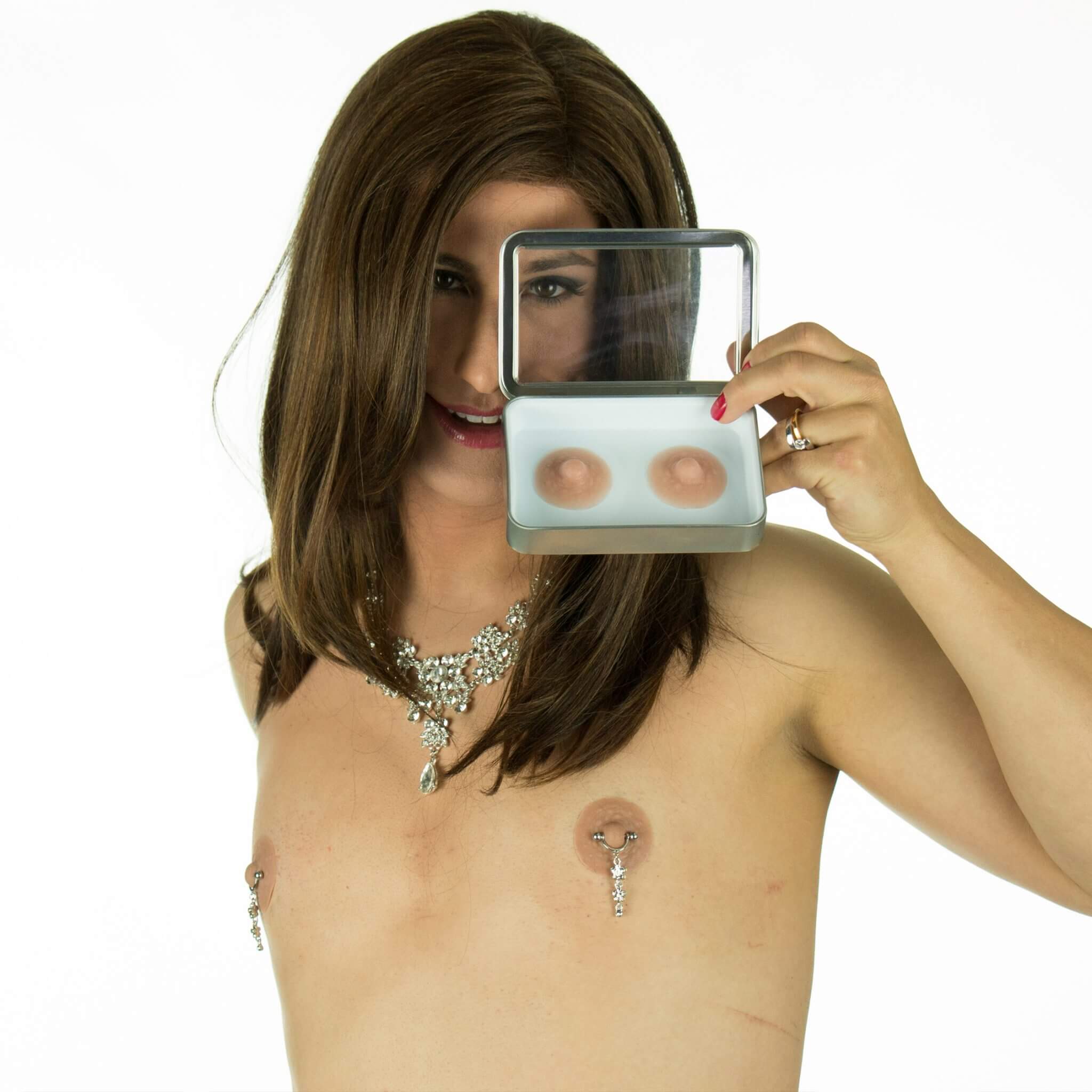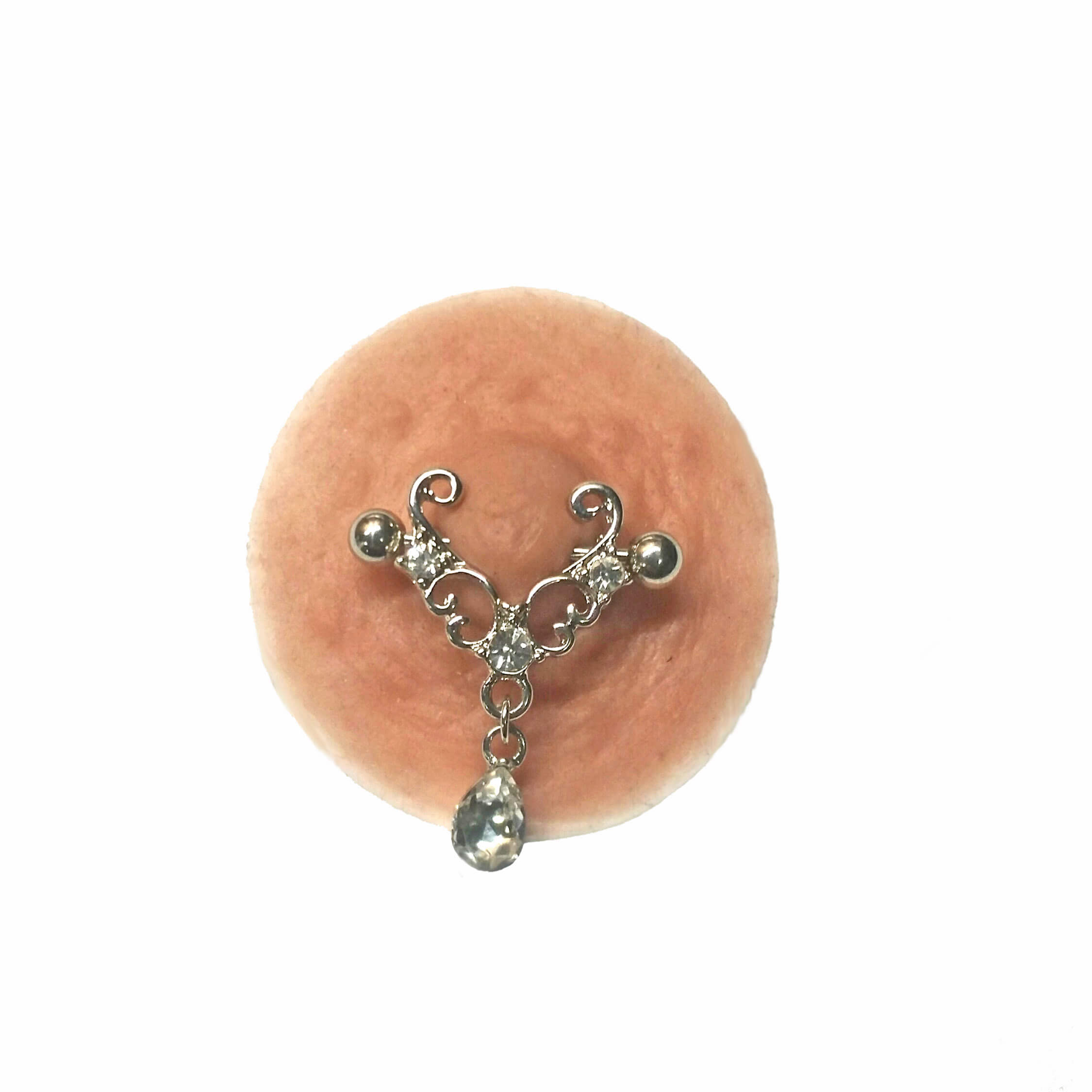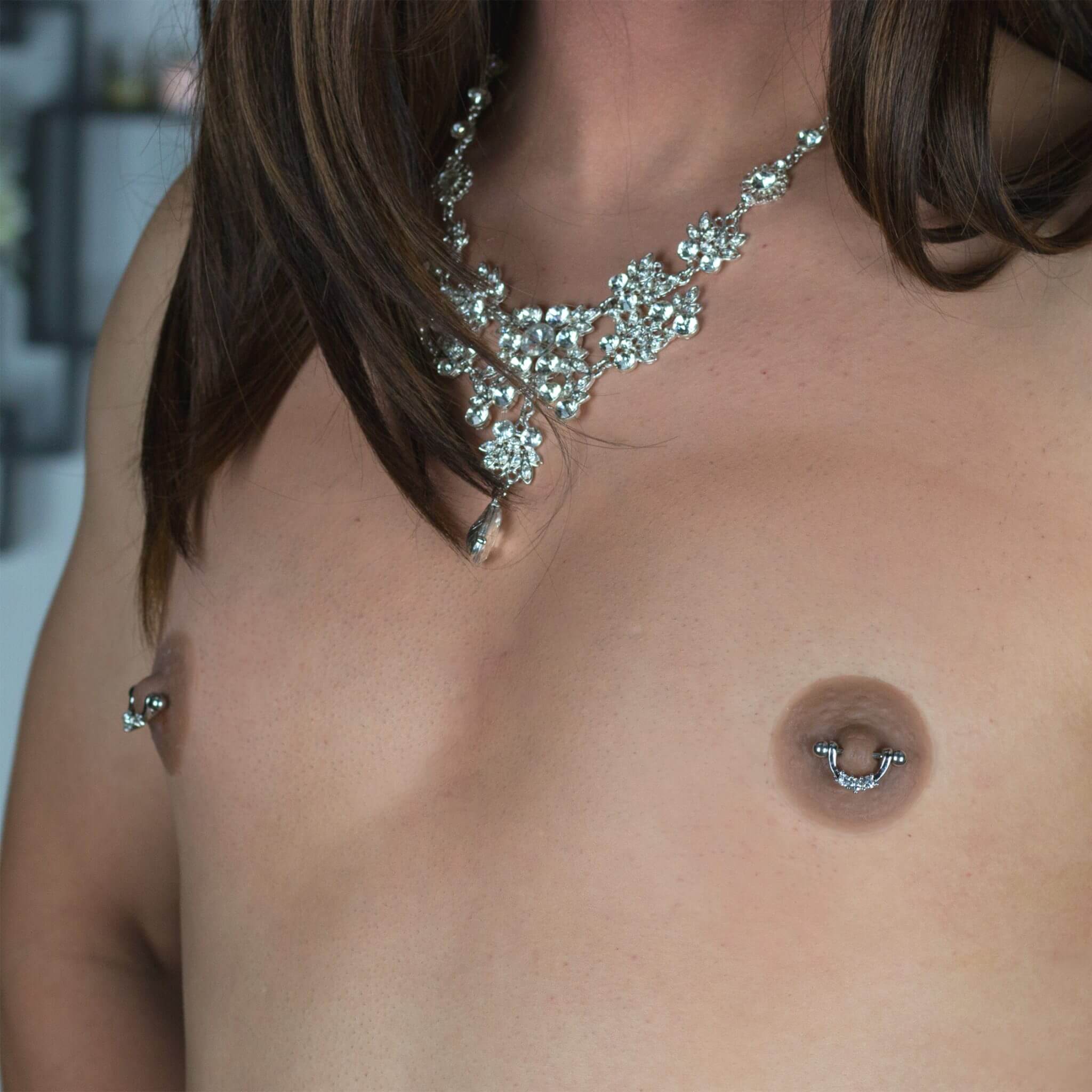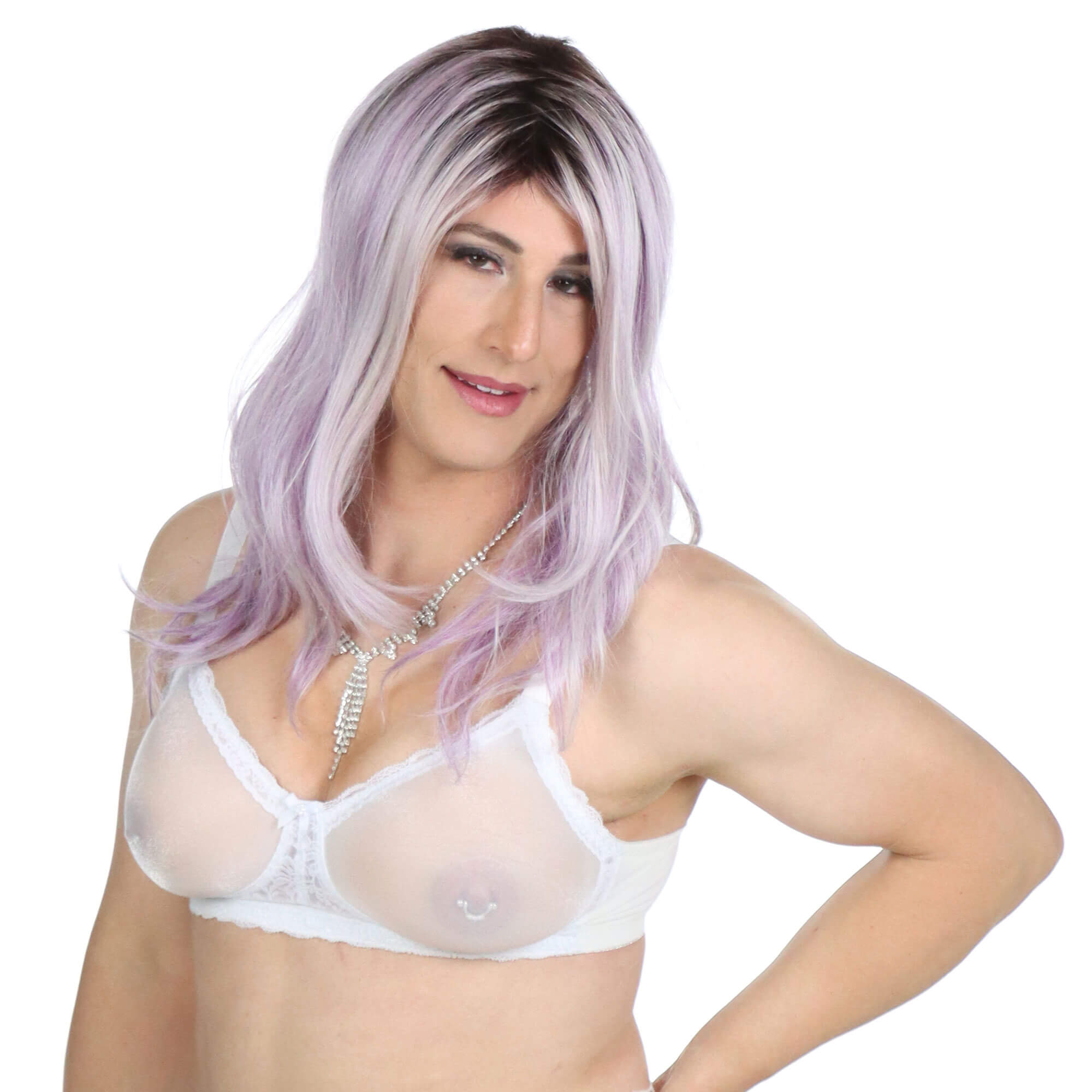 Skinister Perks Prosthetic Nipples
$47.99 – $69.99
Available in 3 sizes and 4 colors.
Medical-grade Echoderm silicone.
Optionally pierced!
Altoids-inspired storage tin.
Self-adhesive, skin-safe, washable and reusable.
Skin-safe adhesive and remover included.
Hand-made by Special FX artists in the USA.
Description
Additional information
Reviews (3)
Specifications
Instructions
Warranty
Description
Attach these self-adhesive nipples directly to your body or breast forms. Say "goodbye" to tiny boy nipples and "wow" to feminine areola and perky nipples. They're incredibly realistic, even up close. You can even pierce them to wear dazzling nipple jewelry.
Medical-Grade EchodermTM Silcone – Made from Skinister's EchodermTM silicone for realistic look and feel.
Self-Adhesive and Skin-Safe – Just coat with a light film of Skinister Adhesive (included), and they're ready to wear. This medical-grade adhesive coating may be washed and reused many times. Then, use the adhesive and remover (included) to restore the self-adhesive coating; good as new again!
Optionally Pierced – If you choose the pierced option, your nipples will be carefully pierced by a Special FX artist and fitted with stainless steel barbell piercings. Be sure to shop the Jewelry section for additional nipple jewelry ideas!
Storage Tin Included – When not in use, store your prosthetic nipples safely inside the included storage container. It's inspired by an Altoids tin and fitted with a clear window so that you can admire the workmanship, even when you aren't wearing them.
Made in the USA – Perks are hand-made by Skinister Special FX artists in Northern California.
Diana's Thoughts: "Some outfits just look better with a bit of projection, especially when it comes to lingerie or clubbing attire. These are also really fun to wear under sheer outfits! I can tell you from experience that the subtle hint of beautiful pierced nipples can make you very popular at the club!

Have you noticed that breast forms don't work with most lingerie? In the bedroom, I sometimes like to ditch my clunky breast forms and wear Perks instead. Perks work very well with my most revealing outfits and they help me to still appear very feminine, even when I'm wearing very little."
For information on general care, cleaning, applying and removing adhesive or removing and re-applying piercings, click the link below:
Additional information
| | |
| --- | --- |
| Weight | 0.4 lbs |
| Dimensions | 7 × 7 × 2 in |
| Size | 1.75" Diameter, 1.90" Diameter, 2.13" Diameter |
| Color | |
| Pierced | Yes, No |
---
Only logged in customers who have purchased this product may leave a review.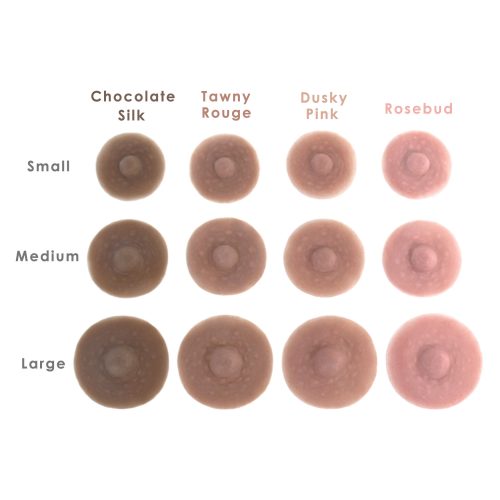 Application Instructions:
1) Clean the skin with soap and water, or isopropyl alcohol.
2) Apply self-adhesive Perks to your body or breast forms. Apply pressure for 30 seconds to strengthen the bond.
Washing Instructions:
Clean Perks after use to restore the adhesive surface by removing accumulated oils and skin cells. Wash with soap and water. Avoid soaps with moisturizer or other additives that may leave residue. Allow to air dry and then store in the included case.
Apply New Adhesive

When the adhesive coating is no longer satisfactory, it's easy to apply new adhesive!
1) Remove Old Adhesive: Rub the old adhesive with DressTech Adhesive Remover (included!). Next, rinse with soap and water and allow them to fully air dry.
2) Apply New Adhesive: Apply several drops of DressTech Breast Form Adhesive (included!) and quickly distribute the adhesive with a finger. A thin and even coat works much better than too much adhesive. Allow the adhesive to dry for at least 5 minutes before use. Your self-adhesive coating is now good as new!
For sanitary reasons, we're unable to accept returns, except for reasons of manufacturing defects. Proform Perks are guaranteed to arrive in perfect condition and free of manufacturing defects. If you aren't 100% satisfied, please contact DressTech before wearing them.
EchodermTM is a medical-grade silicone that nicely balances softness and strength. With gentle treatment, your Perks will provide a very long useful life. Please be very careful with the edges and take your time when removing or handling prosthetic nipples.