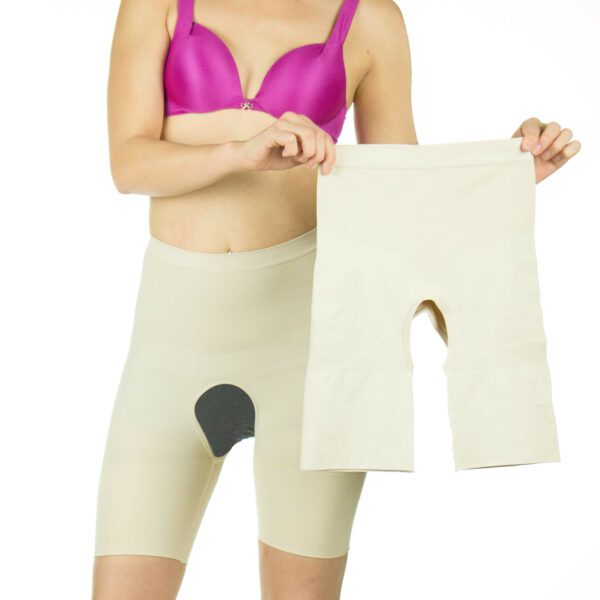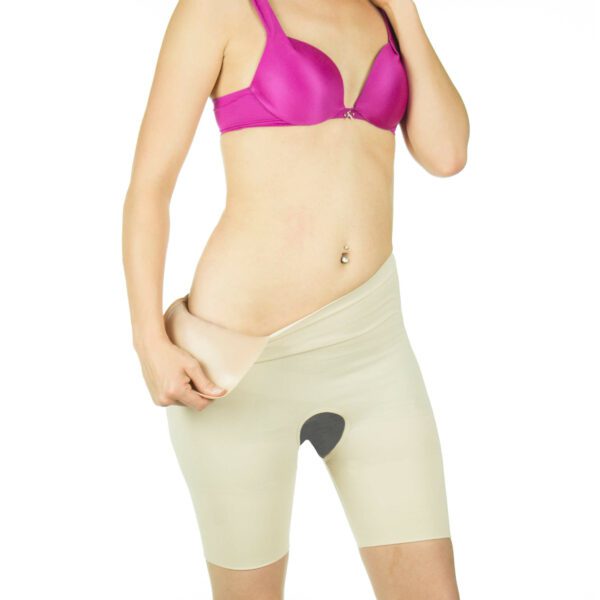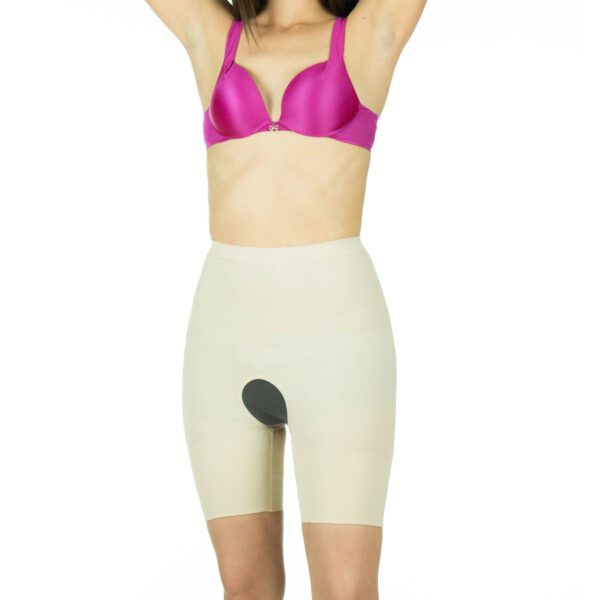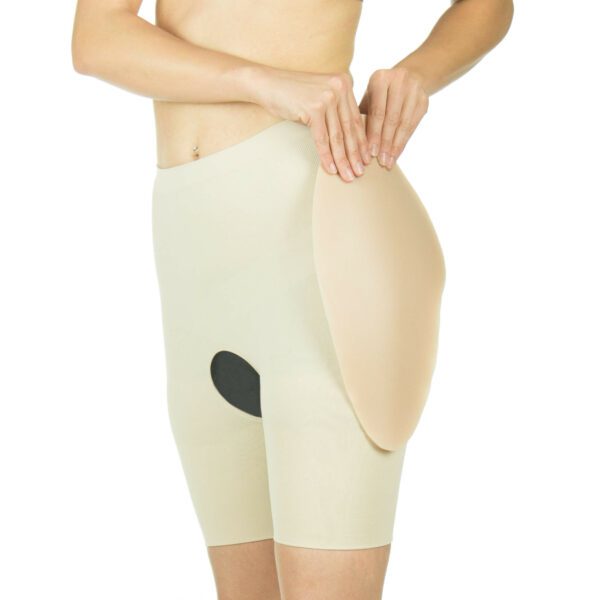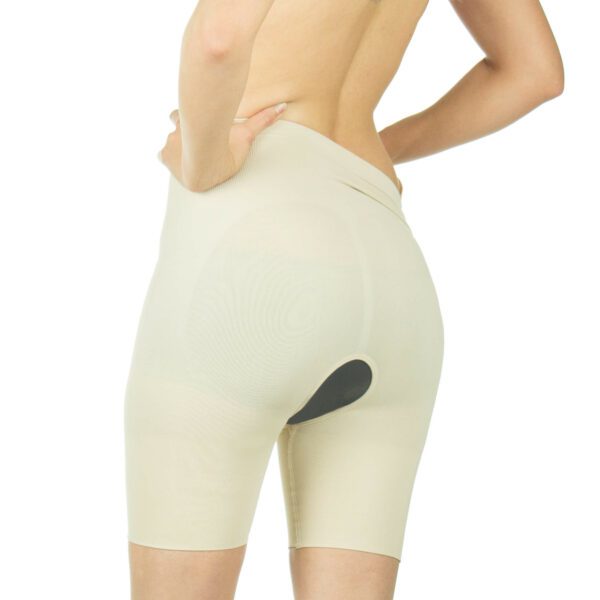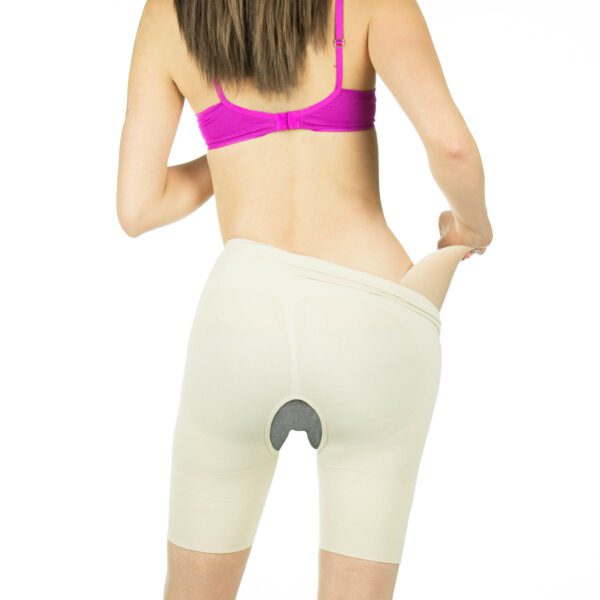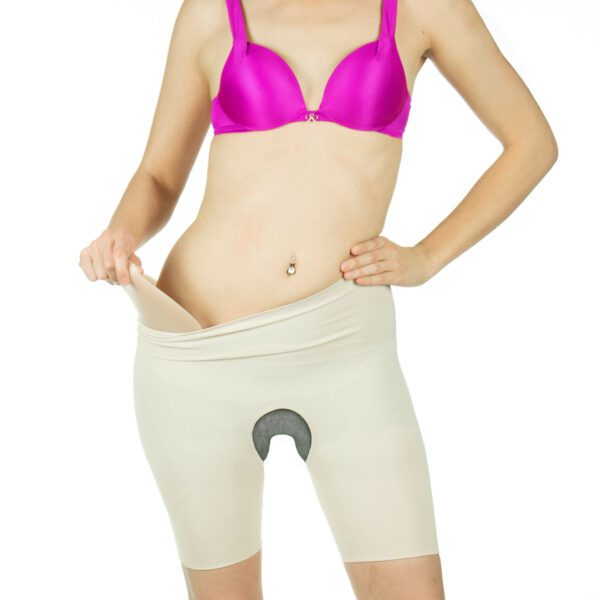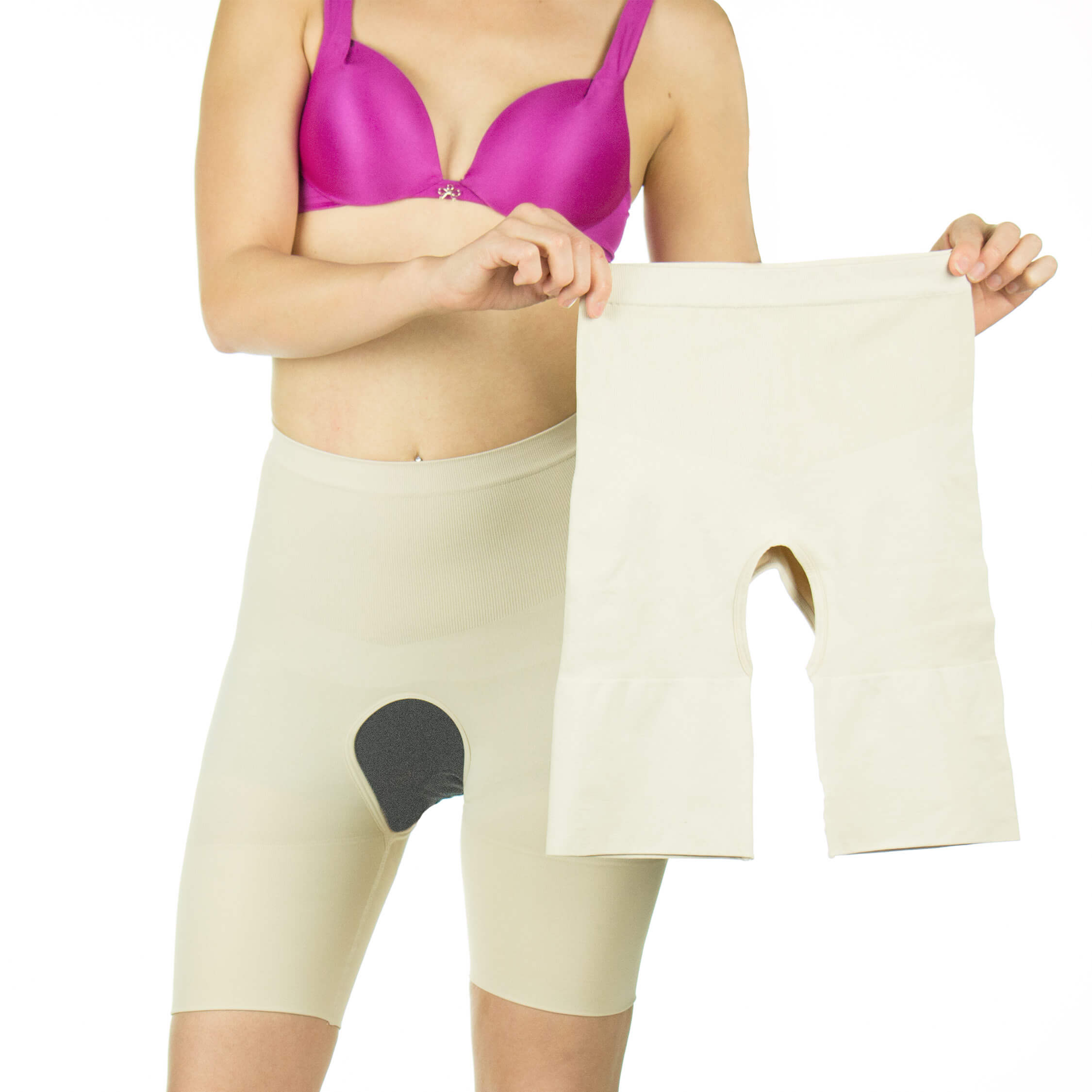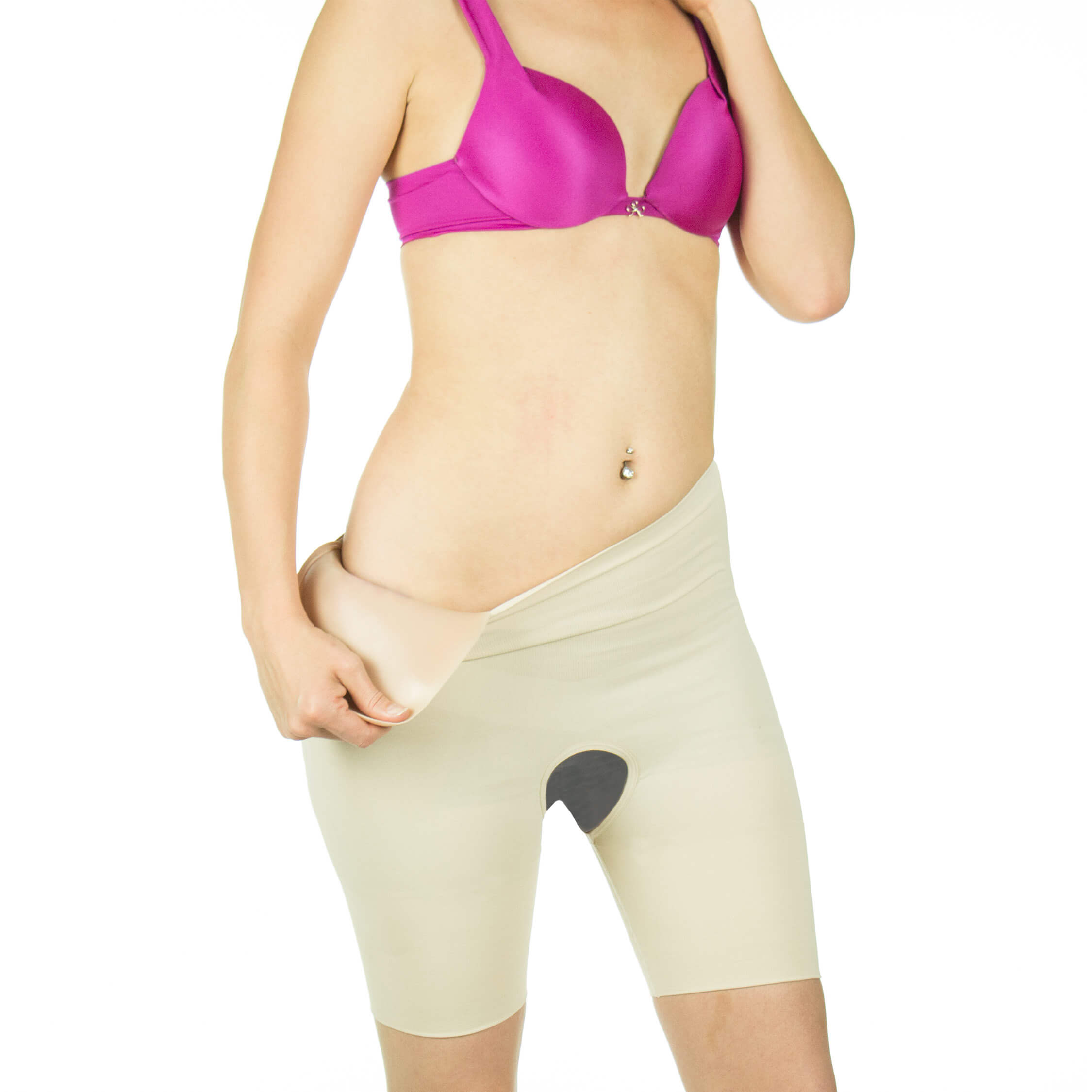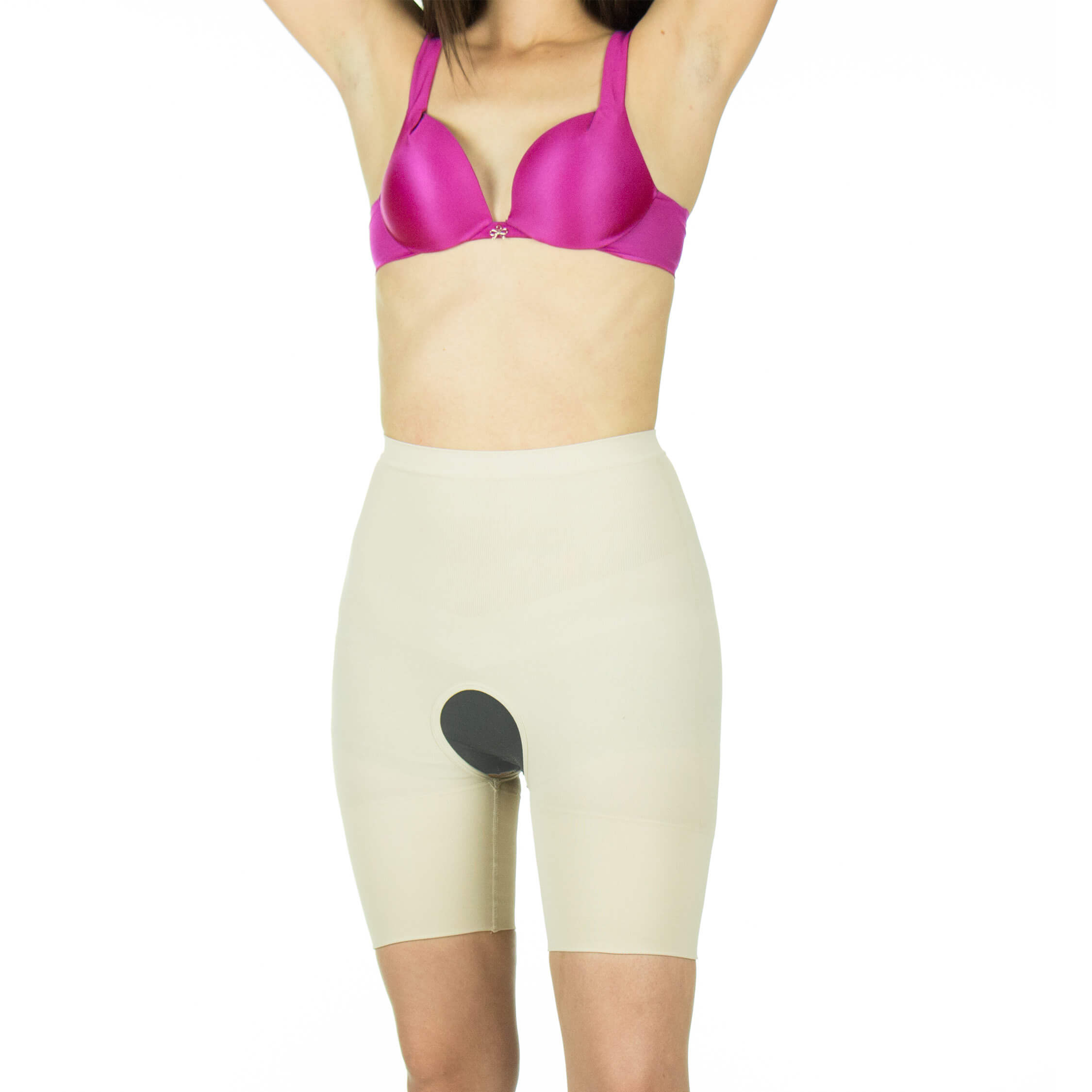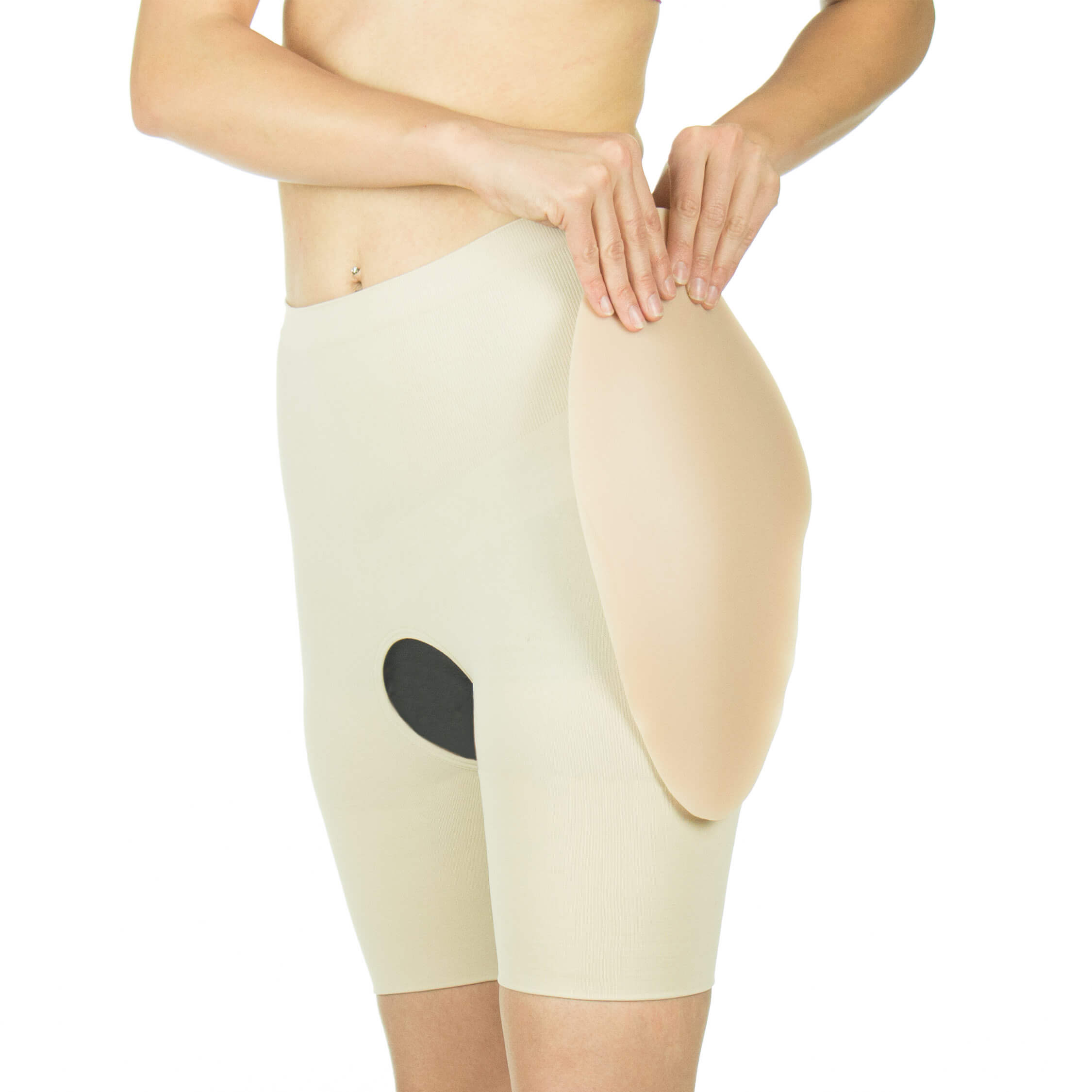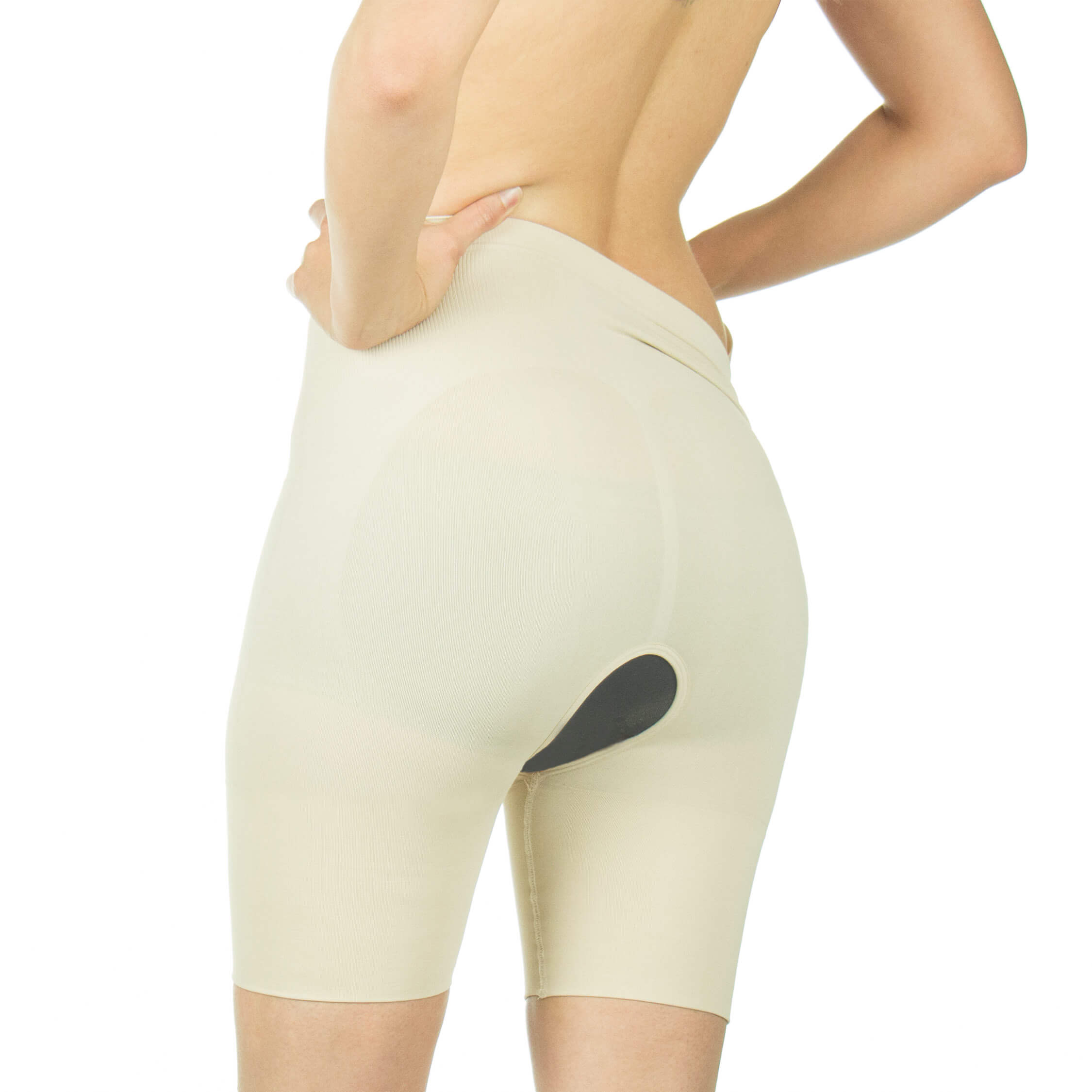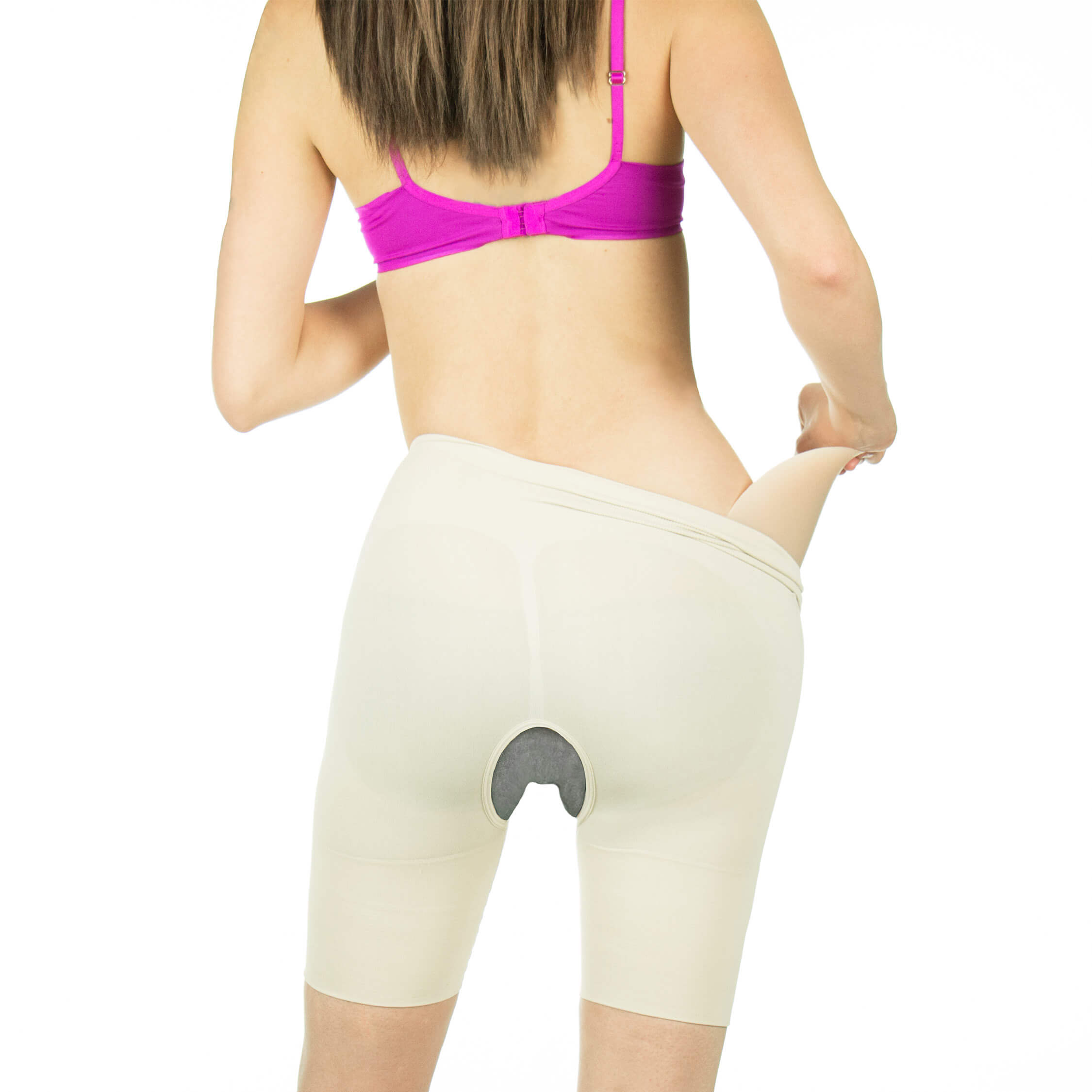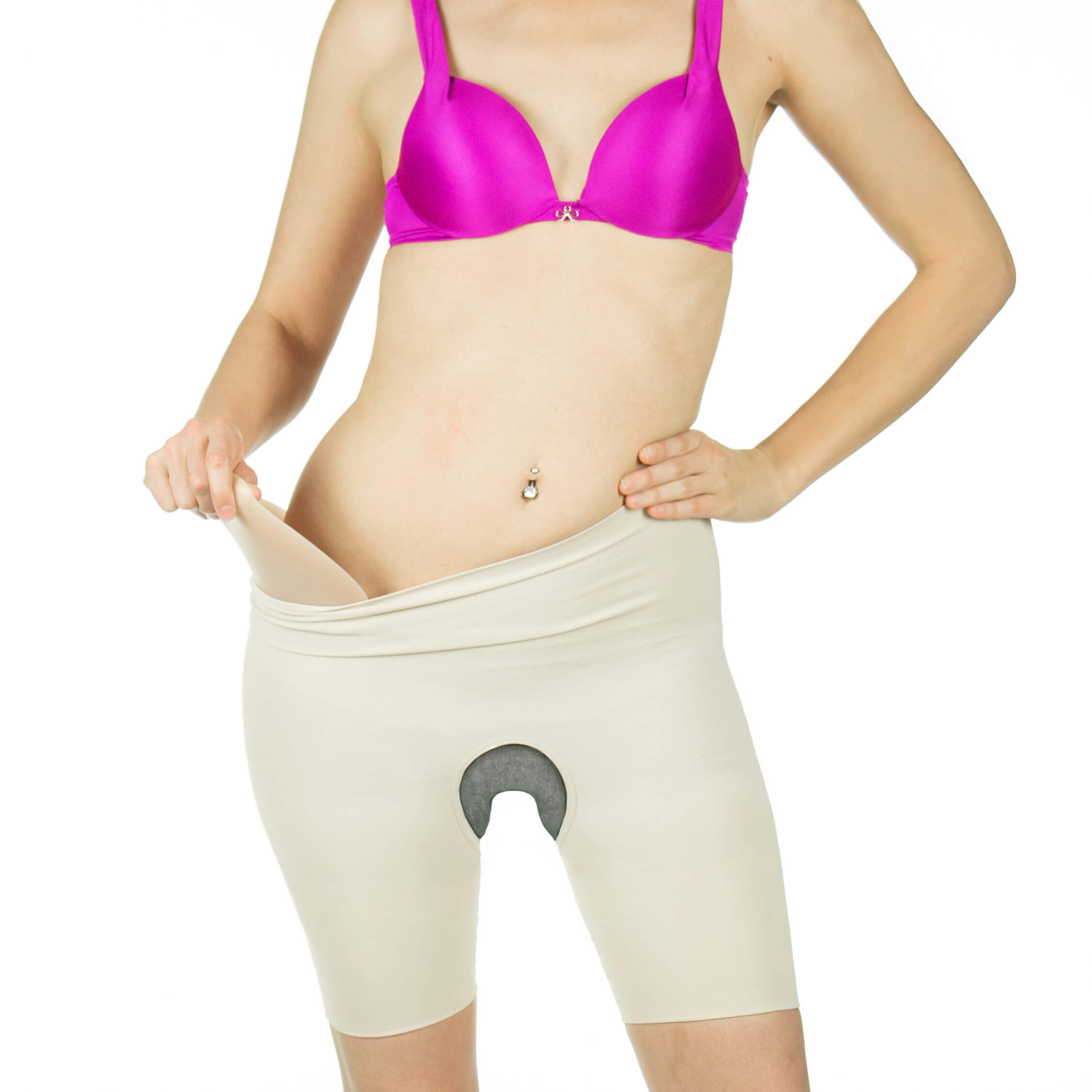 Shape 'N Go Crotchless Body Shaper
Crotchless! Use the bathroom without disturbing your hip and butt pads
Strong compression, tummy shaping, mid-thigh, high-waisted garment
Smooth knit with no lines
Keep your feminine shape in the bedroom
Description
Crotchless Crossdresser Girdle
Finally! The body shaper you've been waiting for!
We specifically designed this versatile body shaper garment to hold your DressTech crossdressing silicone hip pads and butt pads in place against your body. Nobody wants to deal with adjusting their pads every time nature calls. Our crotchless high-compression mid-thigh, high-waisted tummy shaping girdle allows you to just Shape' N Go! No more hip pads falling onto a dirty club bathroom floor or shifting when your underwear comes off. It's a seamlessly knit, smooth garment with no frumpy lines!
Not only for bathroom needs
Our hip pads were featured on a national television show. They said: "They're great! But what happens in the bedroom?" The Shape 'N Go underwear is the answer to this question! The large opening provides free access for all your "intimate needs" while allowing you to maintain your beautiful hourglass figure in the bedroom.
Integrating with other crossdresser clothing items
Many of our customers have traditionally used compression garments or tights to keep their hip pads in place. This has been a great interim solution but had some drawbacks. The high waist is great for providing tummy-shaping and compression, however every time you used the bathroom, you'd have to remove your corset or waist cincher in order to lower the garment. The new Shape 'N Go garment allows you to keep your corset or waist cincher in place.
For those who wish to tuck, we recommend wearing your tucking gaff over your Shape 'N Go shapewear, whether it be the simple fabric gaff, or the sexy and revealing Selene labia gaff.
Finally, consider a pair or two of our beautiful dance tights in the color of your choice. Diana adds fishnets over them for a camouflaged nude leg look.