Transgender Makeover
Diana Vandenburg
We gave our good friend April a transformation makeover over the weekend. With the help of a professional makeup artist, we gave our trans model friend a stunning runway look. Our full-body makeover includes professional hair, makeup, and shapewear from DressTech.
Transgender women like you can follow our makeup steps below to help you look stunning. This guide can also help crossdressers, drag queens, or anyone gender-fluid who want to achieve a beautiful, feminine look.
Transgender Transformation Makeup Tutorial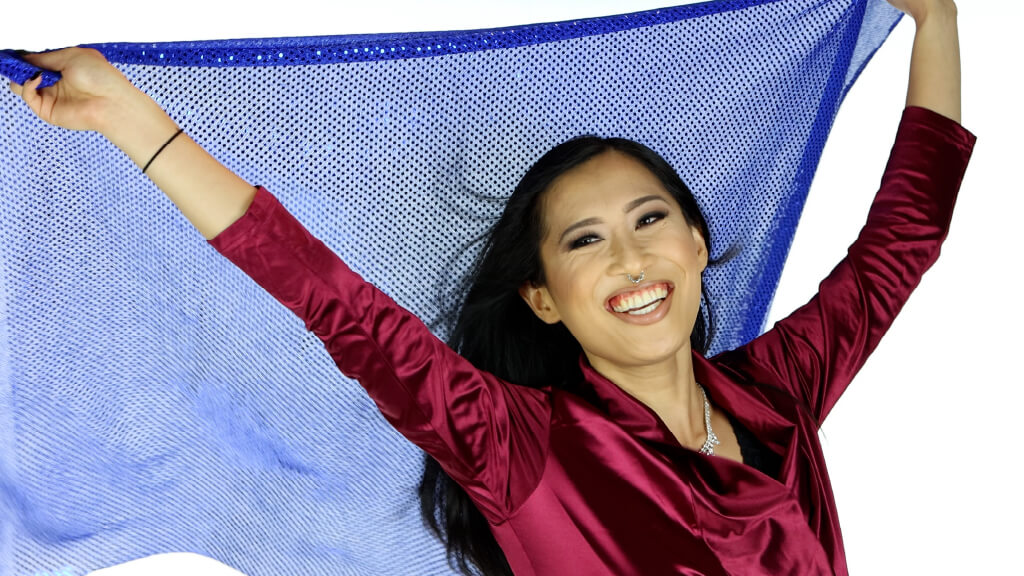 Begin by thoroughly washing and gently drying your face. For longer-lasting makeup, prepare your skin with Mehron Skin Prep Pro. This will protect your makeup from sweating. Even under extreme conditions, your skin will continue to stay fresh all day long.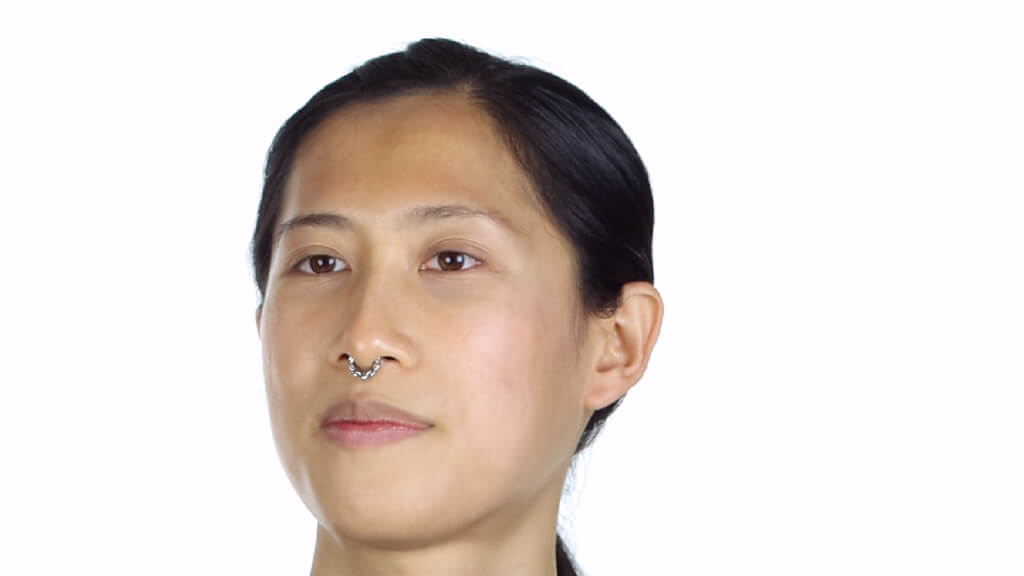 Step 2 - Apply Foundation and Concealer
You might find when you apply make up that you will still have a blue-ish tint from your beard shadow. An initial layer of orange, red, or pink beard cover is an excellent choice to hide any shadow. Lucky for April, she has none, so she skipped this step! Next, apply a base foundation to your whole face. This creates a solid layer that acts as a buildable surface for whatever you want to achieve. Finish up by adding concealer to hide any dark spots or blemishes to your face.
Step 3 - Soften Your Face With Contouring Makeup
Contouring makeup allows you create shadows and highlights on your face to enhance or slim down the appearance of certain facial features. Apply a darker contour shade to create the appearance of depth, and a lighter highlighter shade to create a raised appearance. Typically, the contour shade is applied to the hollows of the cheeks, and jaws. Highlighter is typically applied to the bridge of the nose, beside the nose, above the cheeks, forehead, and the tip of the chin.
Step 4 - Enhance Your Eyes
With your base facial make up applied, you next apply more detail to your eyes. Use a neutral eye shadow tone as a base around the eyes. Next, use a black pencil eye liner to widen the shape of the eye. To smoke out the eyes, follow up with a black eyeliner to blend your eyelashes in with your makeup. Lastly, apply a highlight shade along the brow bone. This softens and feminize the appearance of her browline.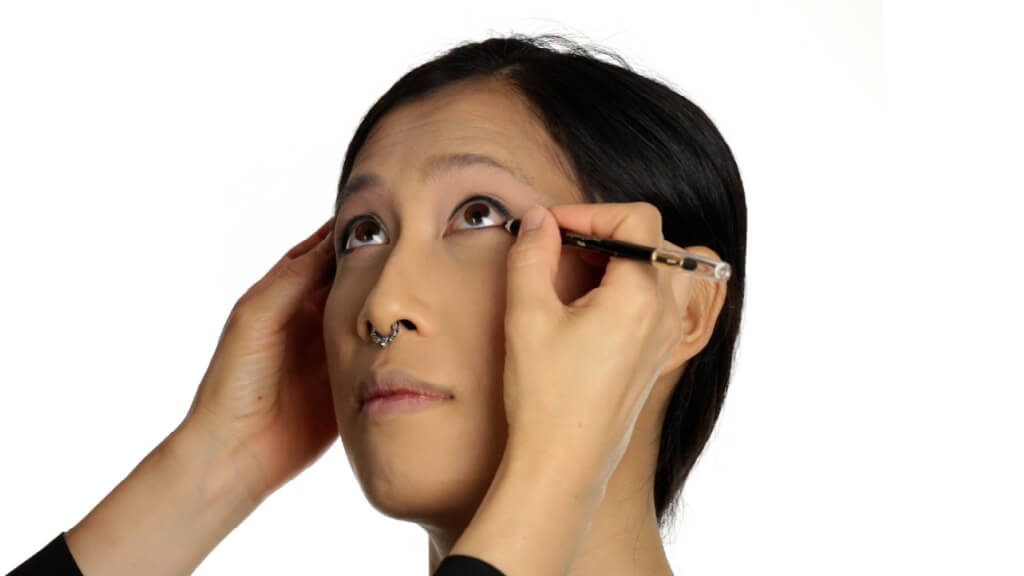 Step 5 - Embolden Your Eyelashes
An eyelash curler should be used first to make your eyelashes look longer, fuller, and thicker. Then, coat the eyelashes with mascara to give them a dark, bold look. To further embolden your eyelashes, added false lashes with Duo adhesive to further enhance her eyelashes.

Step 6 - Cleanup your Eyebrows
Use a brow pencil to to add extra volume and shape to the eyebrows.
Step 7 - Give Yourself Bold Lips
Apply a lip primer to to your lips first. Then, use a lip pencil to add shape and sharp contrast around your lips. Next, fill your lips with you favorite lipstick shade, adding volume to your lips. Lastly, apply a thin layer of lip-gloss to give your lip a shine.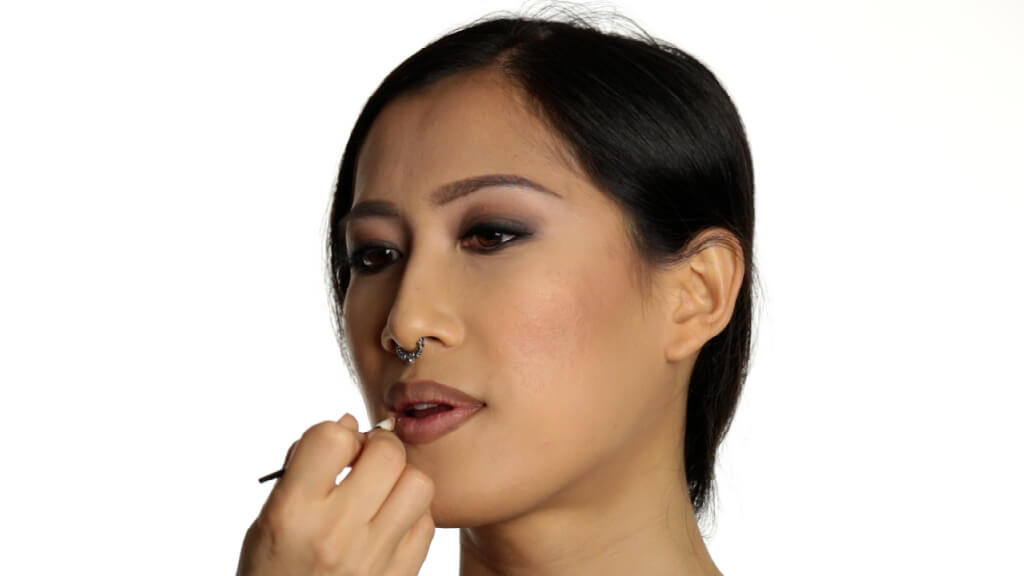 Step 8 - Plump Up Your Cleavage
To achieve a larger bust, apply DressTech Cleavage Tape under your breast tissue to pull your cleavage together. This helps enhance the appearance of you natural breast tissue. Next, apply contour makeup above your breasts. Use shadows in the middle of your cleavage in a curved V shape. Then apply highlights above and below the shadows. This will give you larger, natural looking cleavage.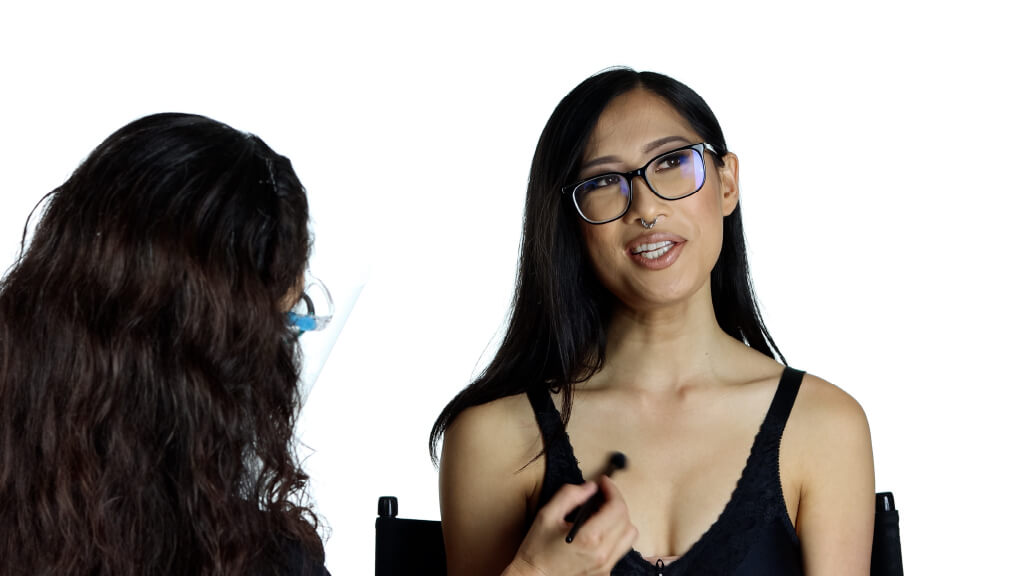 Step 9 - Add Volume With Breast Forms
Use breast forms to add volume to your breasts as needed. Our friend April decided to wearing size 4 Proform Breast Forms from DressTech. To hold breast forms firmly in place, wear a pocketed bra. A pocketed bra includes pockets in bra cups to comfortably hold breast forms in place. April went with her favorite pocket bra brand, Amoena.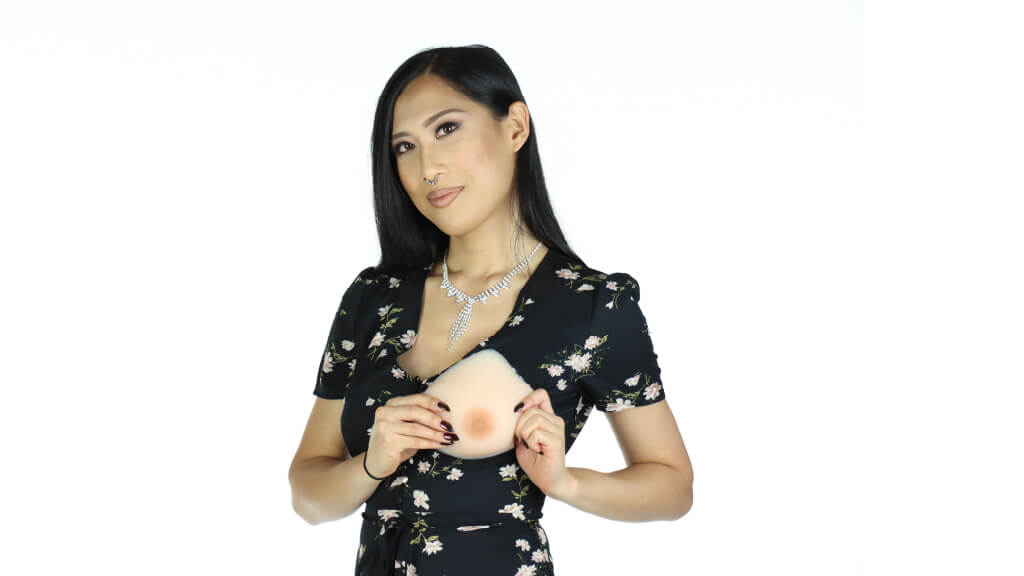 Step 10 - Enhance Your Hips
To get more feminine figure, wear DressTech Silicone Hip Pads. These hip pads are soft to the touch, while adding volume to your hips. You will achieve an instant hourglass figure with natural looking curves while wearing these hip pads. A Shape 'N Go Body Shaper garment is used to keep the hip pads comfortably in place.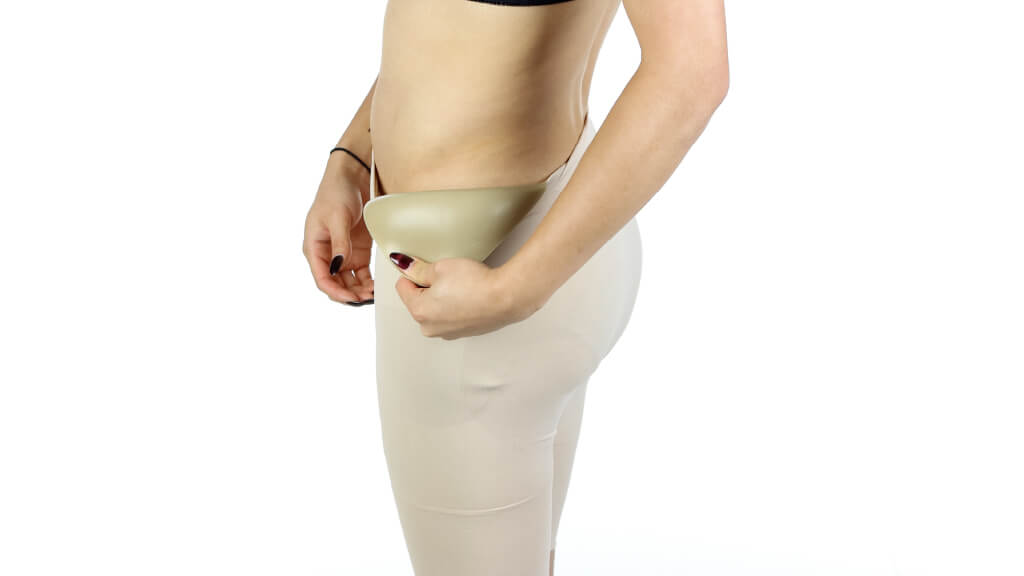 Complete Your Look With Your Favorite Outfit
Lastly, pick your favorite outfit to complement your makeup and shapewear. April modeled a variety of her favorite outfits. Her two favorites included her black keyhole dress and her lacy red dress.