Crossdresser Dresses
Our hand-picked drag queen dresses are guaranteed to please. Whether you need a little black dress, sultry gown, or even a wedding dress, DressTech has you covered. Each crossdresser dress has been carefully selected to boost feminine curves, slim biceps, and flatter the male-to-female crossdresser. Diana test drives each style and works closely with our manufacturers to ensure a proper fit.
Want to pull off a bodycon dress regardless of body type? DressTech Crossdressing Hip Pads can give you the curves for any tight dress. Complete your hourglass figure with one of our waist cinchers or corsets.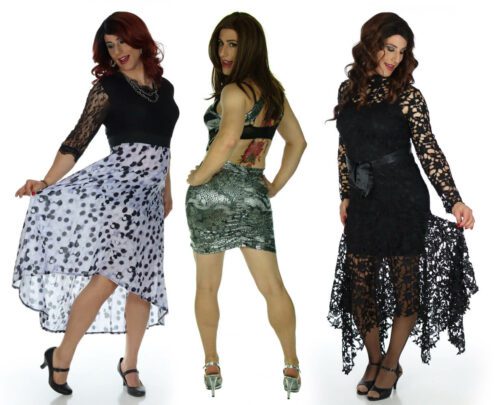 Use the following chart to find your women's dress size. However, it's important to take your measurements while wearing your shapewear and breast forms. Also, keep in mind that women's clothing sizes are not very standardized. Many brands run large or small. That's why we hand-measure each garment and provide more specific size guidance whenever necessary.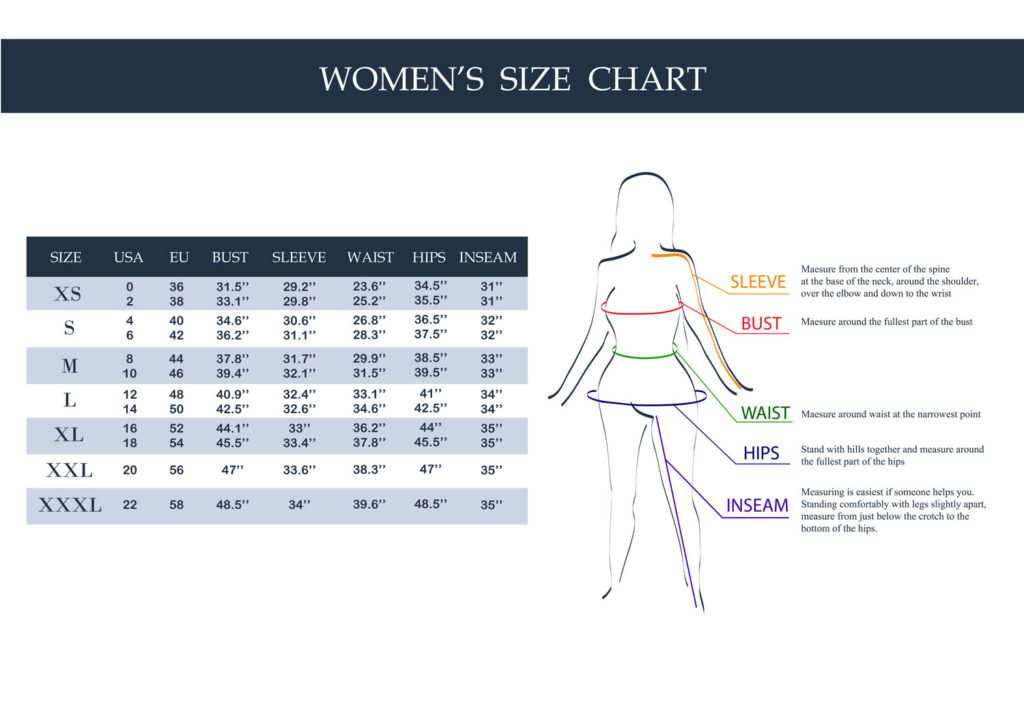 You don't want to look like a dude in a dress, right? The ideal woman has curvy hips with a slender waist. In stark contrast, genetic males have narrow hips, topped by broad shoulders. Fortunately, the right shapewear can help you achieve more feminine proportions that make your favorite drag queen dresses pop!
DressTech silicone hip pads are available in several sizes to boost your hip measurement by 3" to 5". Latex waist cinchers reduce the waist measurement by 1" to 2", and proper waist training corsets can reduce it by 4" or more. With proper shapewear, you will find that your dresses fit better, and look better too.  
Go for it! Flaunt it if you've got it and fake it if you don't! Plunging neck lines show off a woman's cleavage; one of her most appealing features. Fortunately, cleavage is easy to make. Watch Diana's tutorial to learn how to tape and contour cleavage, then flaunt it with plunging neck lines.
As an avid rock climber, Diana is always self-conscious about her biceps too. Many of our crossdressing dresses and tops have sleeves to cover the biceps, often dark colored sleeves for maximum slimming effect. Keep in mind that you don't always need to cover up with full-length, opaque sleeves. Often, a lace or ¾-length sleeve will get the job done without looking like you're trying to cover up.
Beginners tend to cover up, but more experienced crossdressers choose tasteful outfits that show off their feminine features. Here are some features that Diana looks for in crossdresser outfits:
Everyone loves cleavage! Deep V-necks and plunging neck lines provide an opportunity to show some.
Front zippers can be adjusted to show just the right amount of cleavage. You will find front zippers on most of our drag queen bodysuits.
Dark colored sleeves help slim the biceps. Lace or ¾-lengh sleeves do the job without looking "covered up".
Diana uses our professional shapewear to create feminine curves. She loves to show off her shape with tight jeans, leggings, drag queen bodysuits, and tight skirts. She also looks for outfits with a well-defined waist. This includes high-waisted outfits, or a waist that is defined by a belt or ribbon.
Diana shaves her legs, so short dresses and skirts are fair game.
Visit our
Crossdresser Dress Guide
for more great tips and tricks.