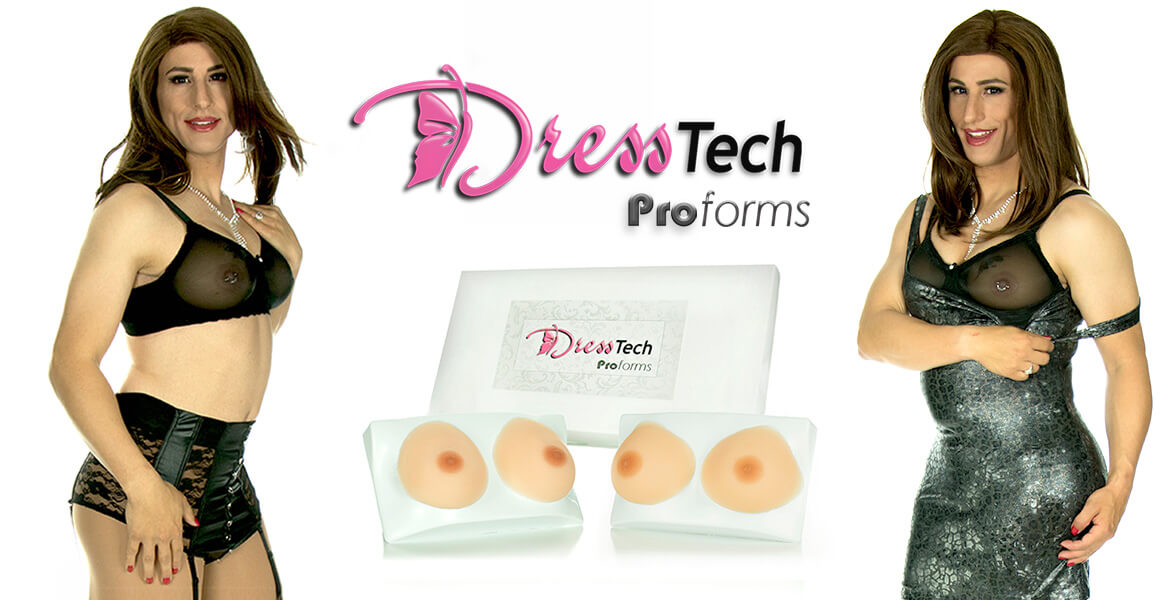 Proforms are made in the US and available exclusively from DressTech. These premium breast forms feature textured skin, detailed nipples that we call perks, and platinum-cured silicone gel.
Proform Breasat allow your to look and feel like a person with beautiful breast. Our realistic silicone breast come in 5 different sizes and are backed with 12 Month Warranty.
Designed to enhance your natural body shape, breast forms sculpt your body to your liking. We support individuals that pursue their vision and embrace their desired identity. Feel free to share with us your pictures using breast forms! Submit your pictures to our Instagram, or from our contact page.
Proform Perks

Available in 3 sizes and 4 colors.
Medical-grade Echoderm silicone.
Optionally pierced!
Altoids-inspired storage tin.
Self-adhesive, skin-safe, washable and reusable.
Skin-safe adhesive and remover included.
Hand-made by Special FX artists in the USA.

$

39.99

Proform Traditionals – Natural Shape

Natural shape with realistic fill and droop.

Textured skin and nipple detail.

Platinum-cured silicone gel.

Exclusive DressTech accesories.

Made in the USA

$

224.99 –

$

274.99

Proform Traditionals – Enhanced Shape

$

224.99 –

$

249.99