DressTech Proforms are made in the USA and available exclusively from DressTech. These premium breast forms feature textured skin, detailed nipples, and platinum-cured silicone gel. A great balance of value and quality, these breast forms can help you towards a curvier and more feminine you!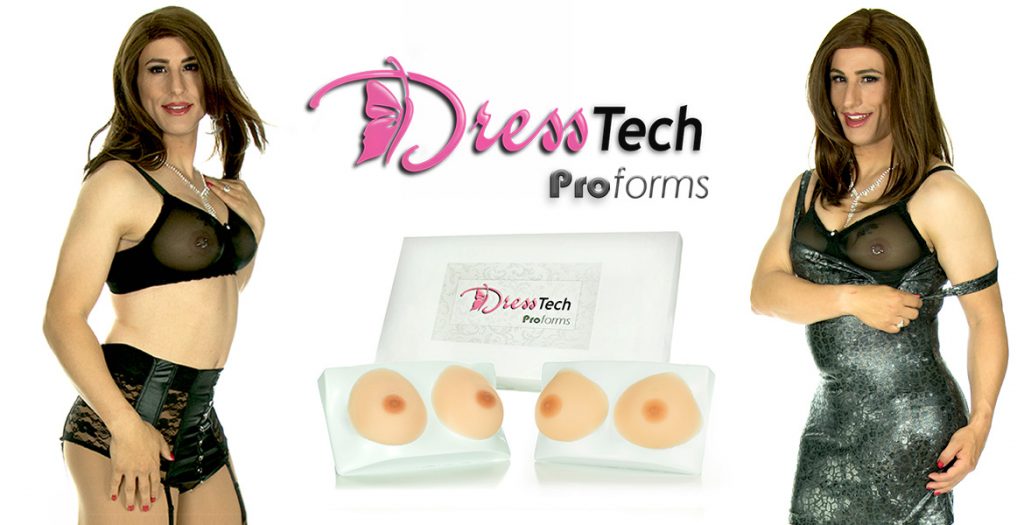 The DressTech Proform line offers two distinctive styles: the Natural shape, made to mimic natural, draping breasts, or the Enhanced shape, which more closely resembles the form of a surgically augmented bikini model. The choice is yours!
Our realistic silicone breasts come in a variety of sizes and are backed by a 12 Month Manufacturer's Warranty against defects. They can be used in a pocketed bra, which allows you to use our Complete Cleavage Kit, or with our Precision breast form tapes, or adhesive, and can be customized with our DressTech Proform Perks (available in 4 colors, 3 sizes with a pierced or unpierced option) and temporary tattoos. Have fun with them!