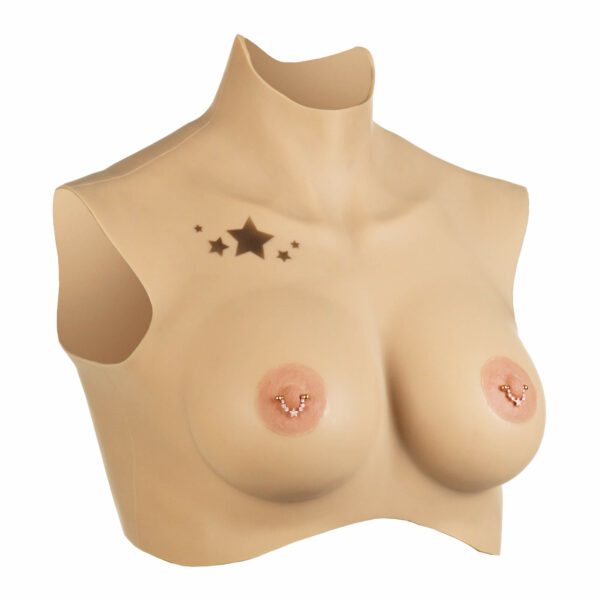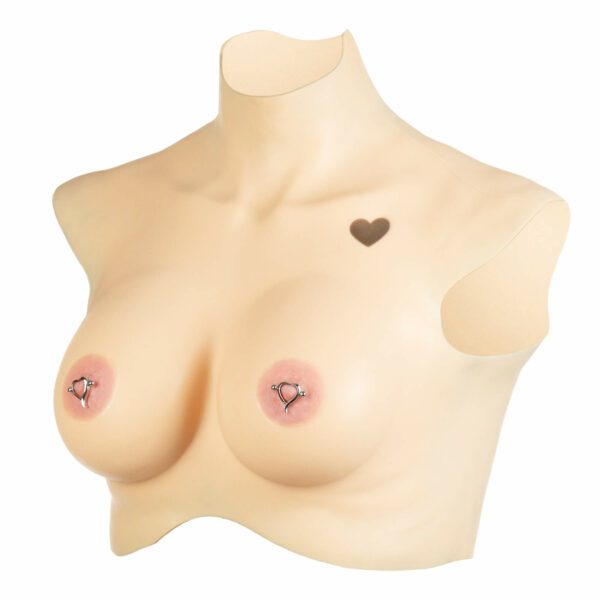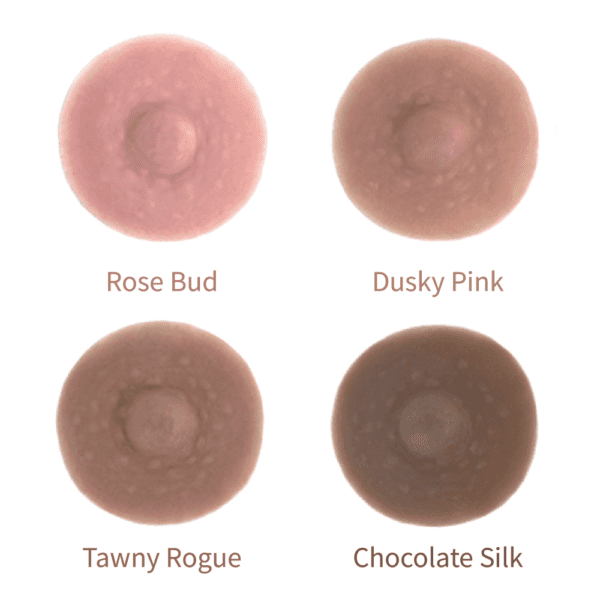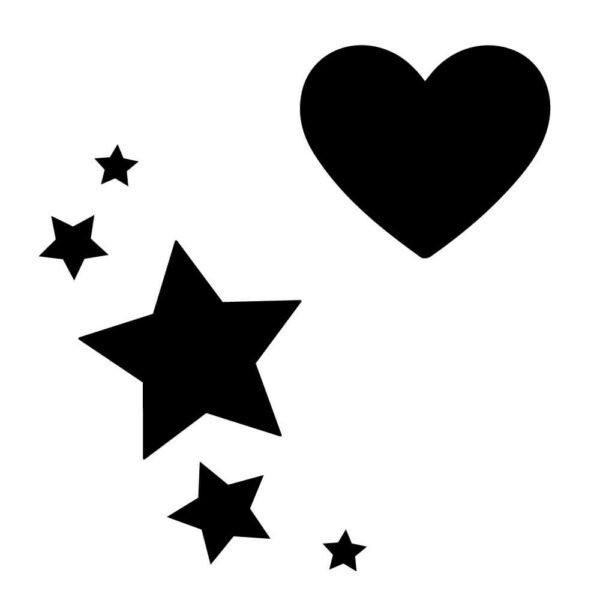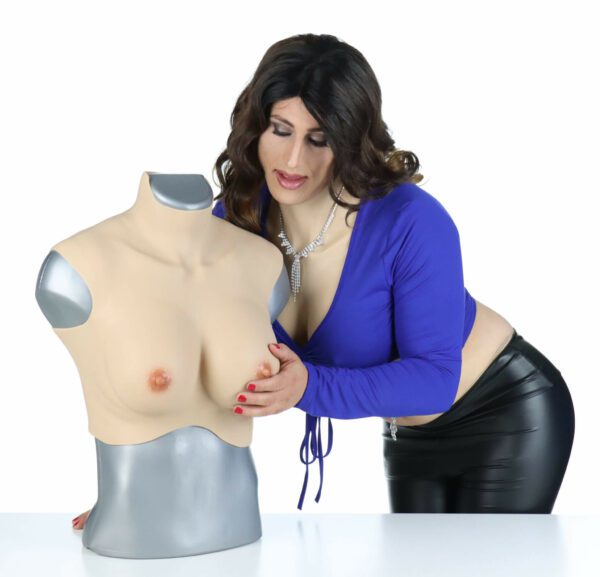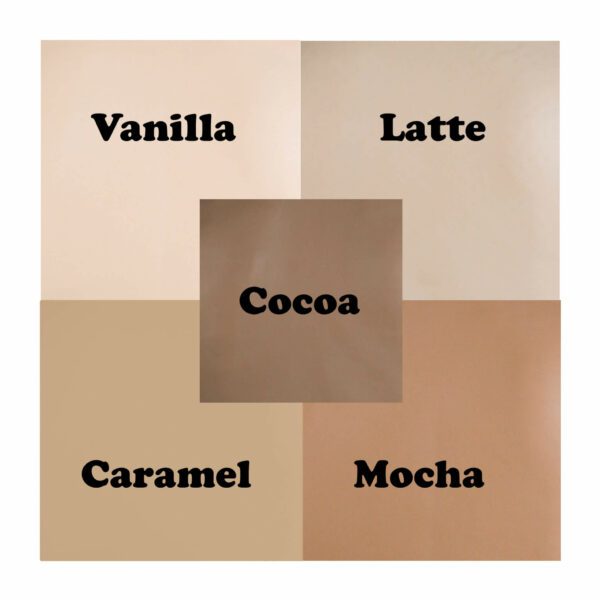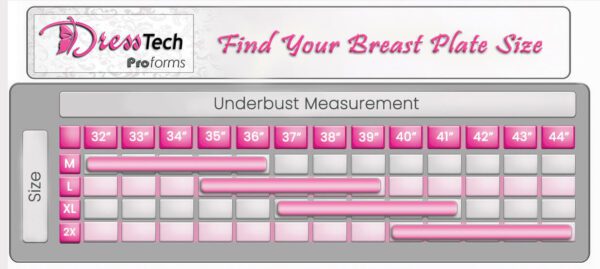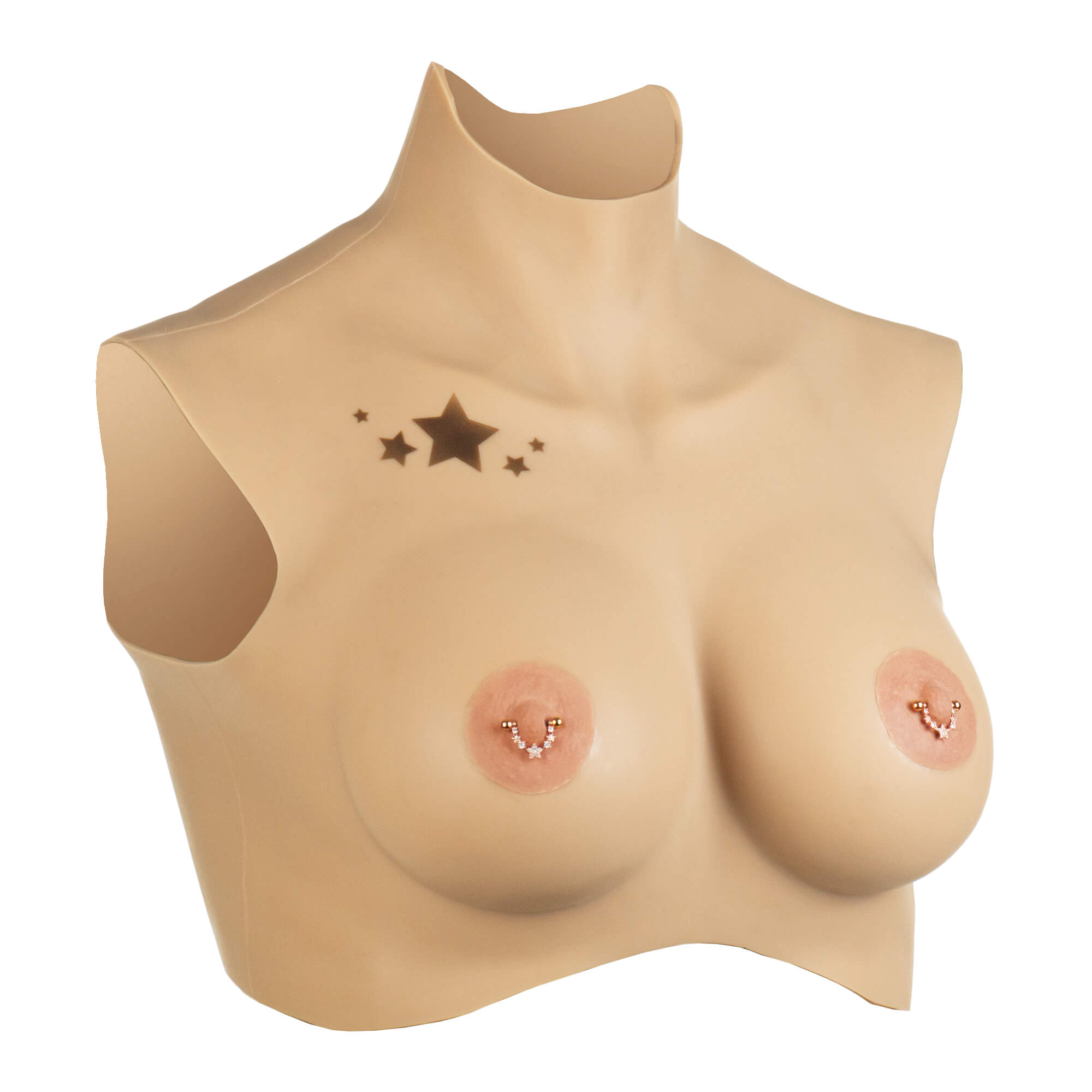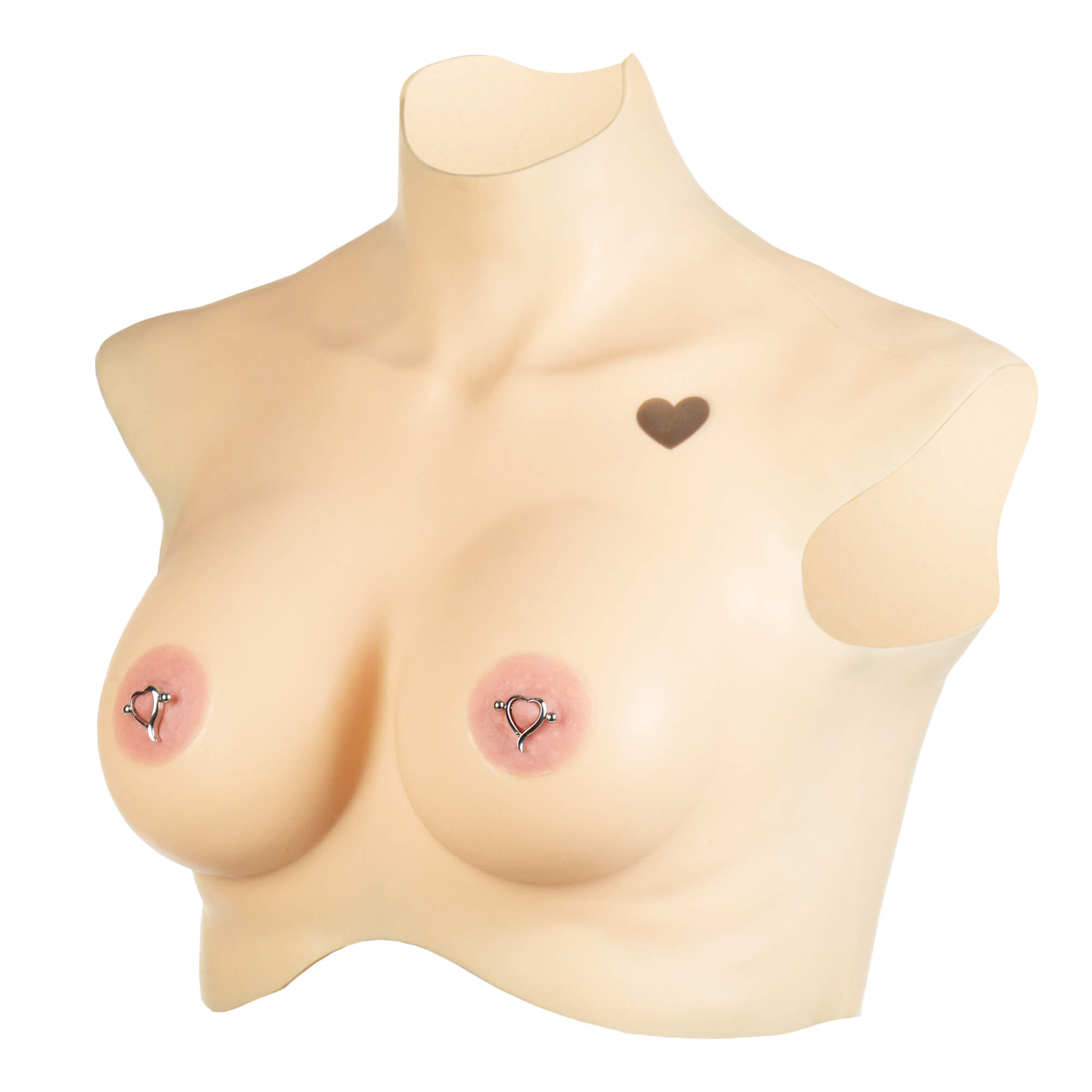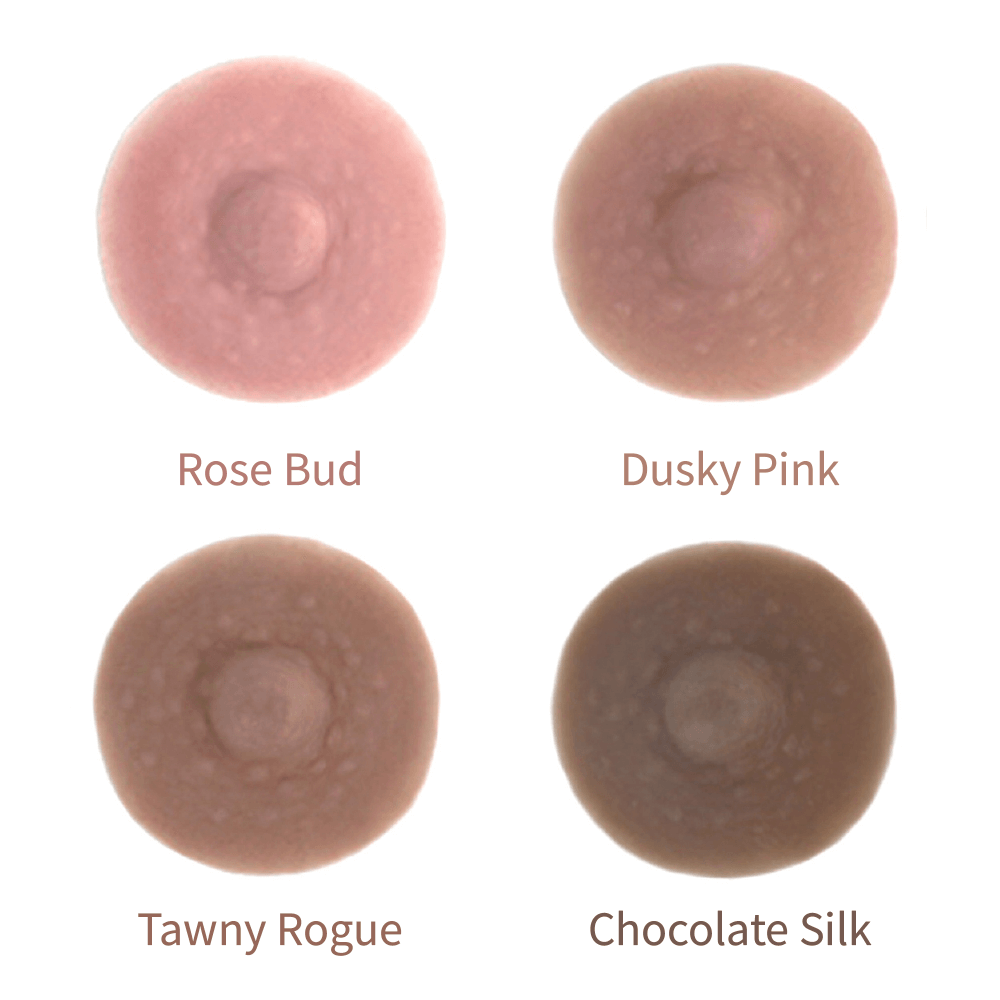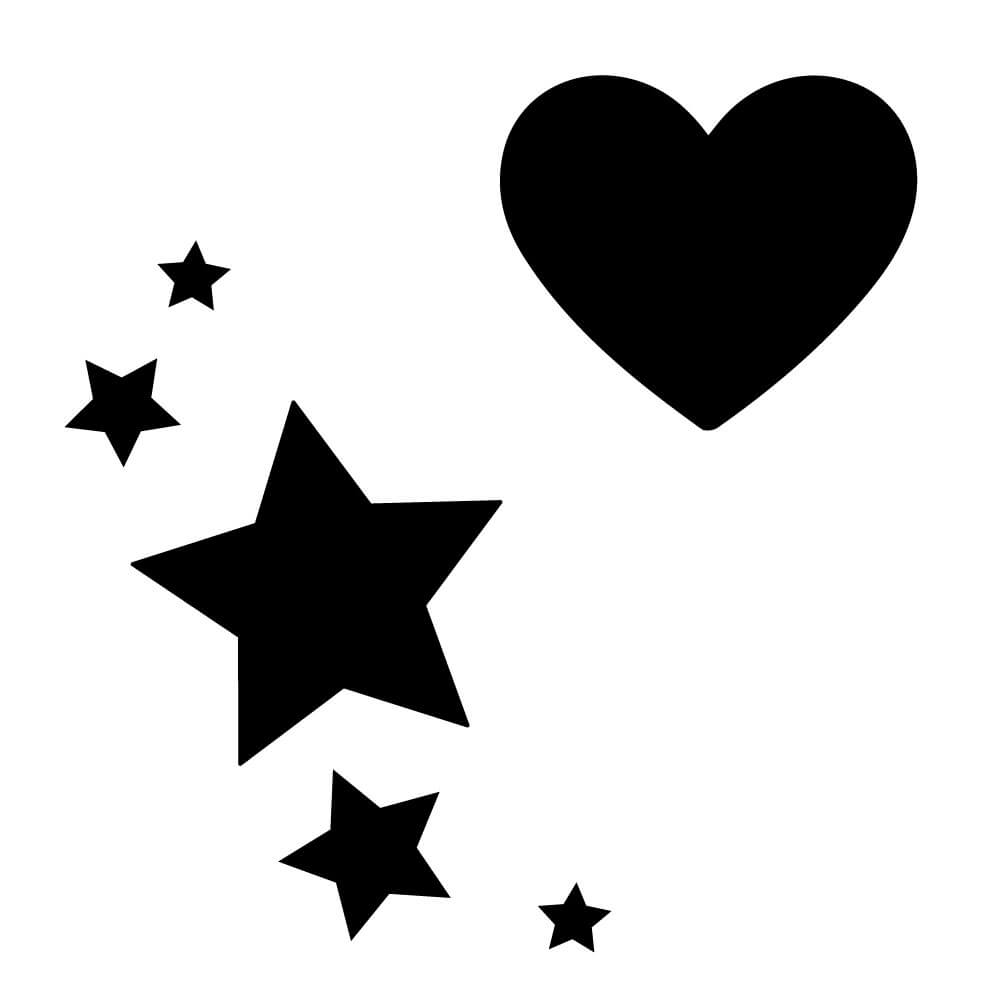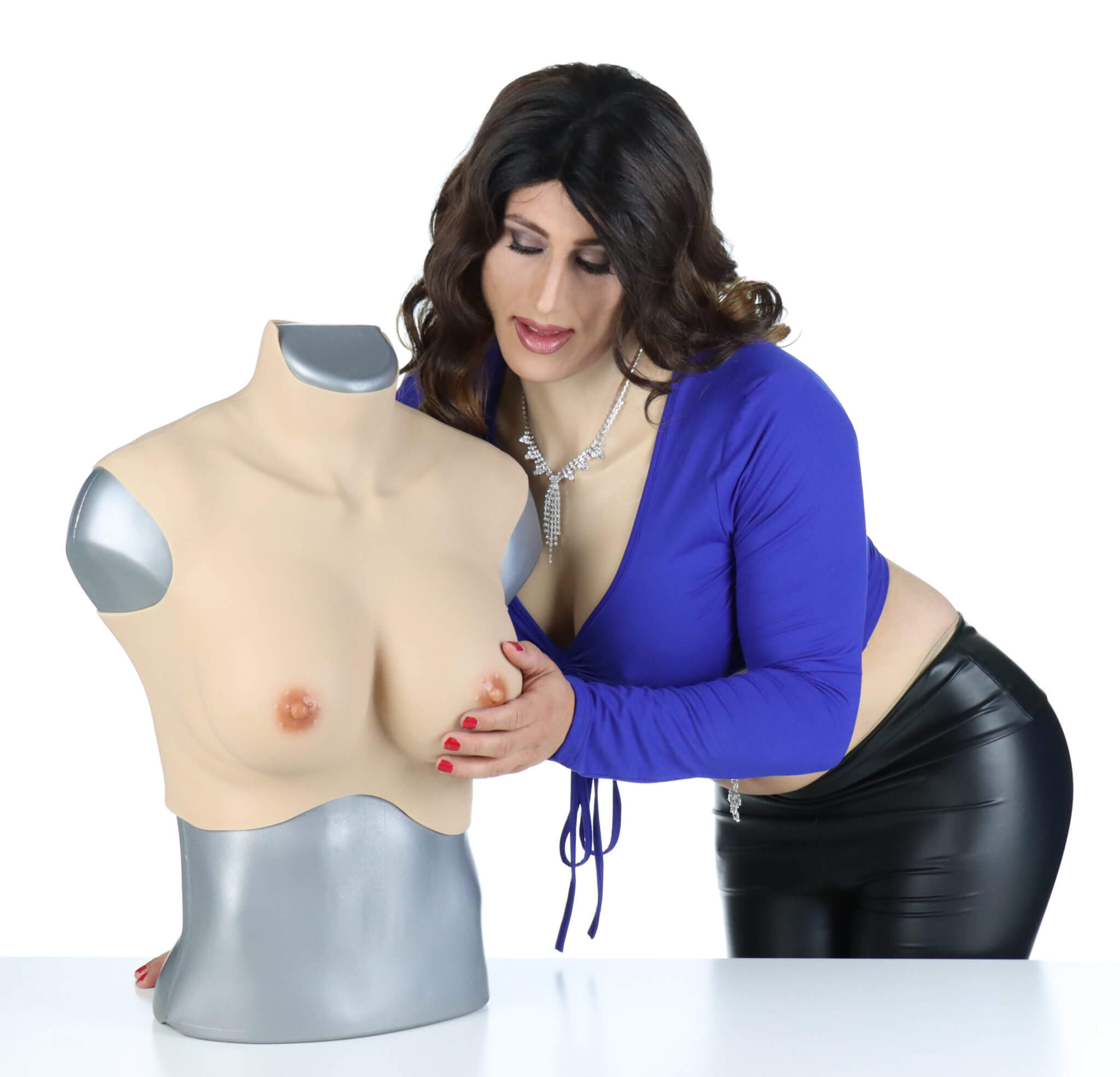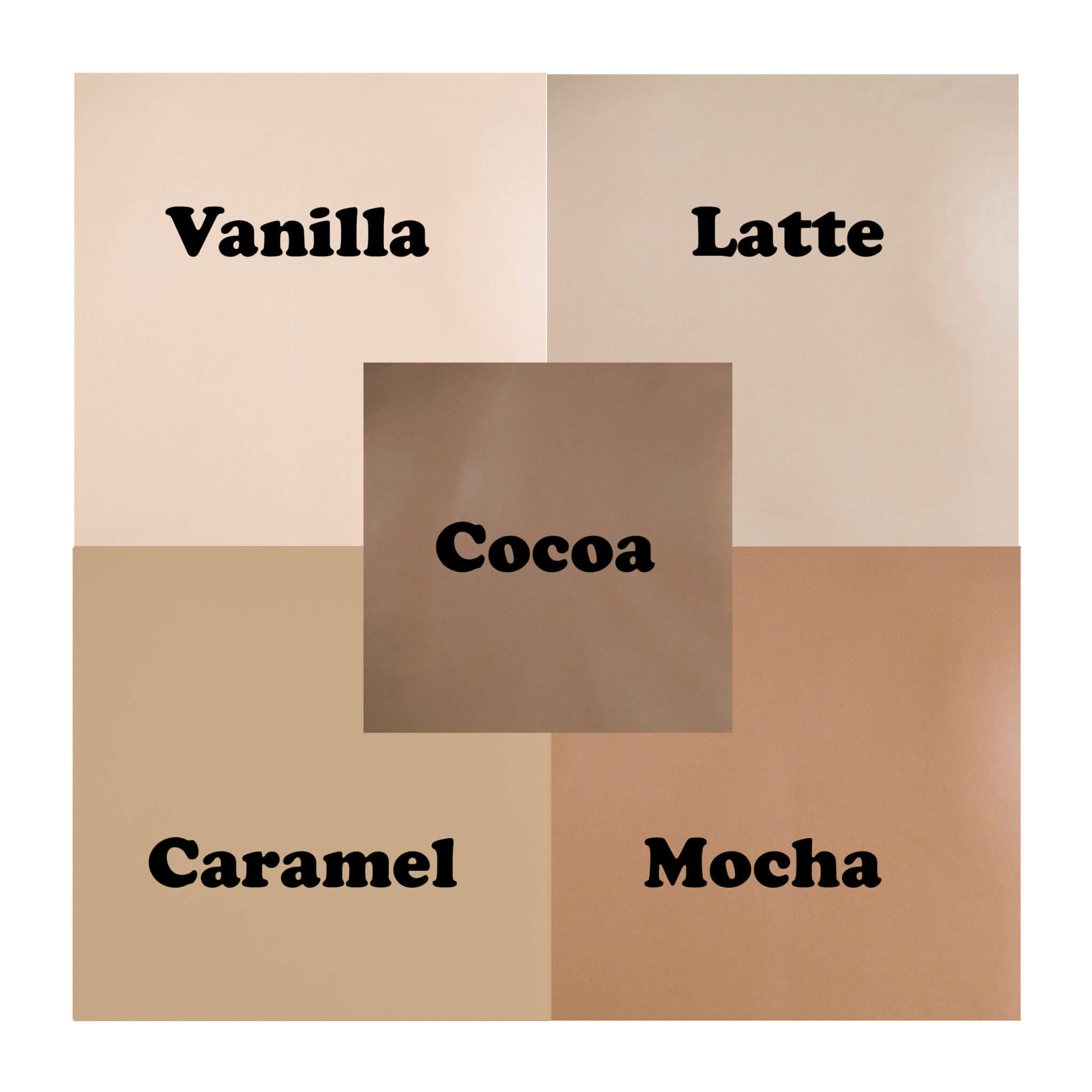 Breast Plate a La Carte
From: $384.98
Design your own custom breast plate!
Perks detailed nipples
Gorgeous nipple piercings
Airbrushed tattoos
Description
Additional information
Reviews (0)
Warranty and Return Policy
A La Carte Examples
Description
Design your very own custom drag queen breastplate! Choose from a La Carte options such nipple color, piercings, and airbrush tattoos. DressTech artists will create your one-of-a-kind breast plate, so please allow an additional 3-5 business days for production.
a La Carte Drag Queen Breast Options:
Perks Nipples – Perks nipples are larger, and more detailed than the stock nipples. Plus, you get to choose the color!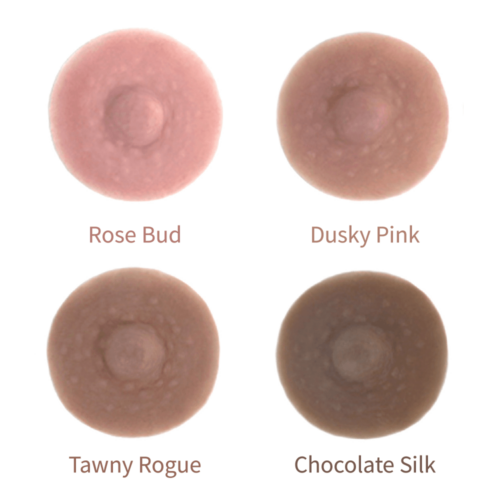 Nipple Piercings – Choose your favorite nipple bling!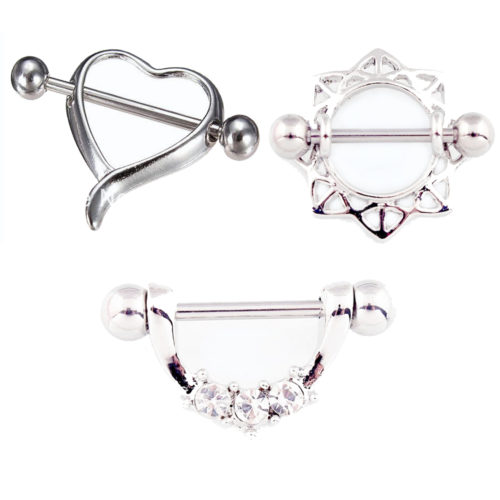 Tattoos – Air brushed tattoos are bold and sexy.
Standard Silicone Breast Plate Features:
Liquid Filled Cups- High-viscosity silicone fluid provides a soft touch and responsive bounce. Simply put, the Proform silicone breast plate is more jiggly than any gel-filled breast products!
Realistic Details – Skin texture, delicate collar bones, and subtle rib detail add a realistic touch.
Full-Length Neck – The full-length neck covers the Adam's apple, and ends inconspicuously beneath the jaw line. There's no need to cover the neck line with a bulky necklace, as is common with other breast plate designs.
DriLock Interior – The dimpled interior improves comfort, reduces perspiration, and gently grips your body.
Computer-Designed – DressTech is proud to sell one of the only silicone breast plates that's designed from the ground-up, to fit and feminize the male torso. Other breast plates are copied from female mannequins; a shortcut that creates fit issues for genetic males. In contrast, the DressTech Proform breast plate was developed from male 3D body scans for an improved fit, including a wider neck and shoulders.
Wooden Hanger Included – Store it properly to protect your investment! Use the included heavy-duty wooden hanger to prevent creases.

Sizing Chart
Cup Size: Proform breast plates are designed to provide a large and jiggly bust! Expect to achieve a very ample cup size between C and DDD.
Why aren't breast plates sold by cup size? Cup size represents the difference between the bust, and underbust measurements. For example, a difference of 1″ is considerred an A cup; 2″ is a B cup; etc. The important thing to understand is that cup size depends on the breast plate AND the users body. Therefore, there is no such thing as a "D-cup" breast plate, and you should be wary of any seller that offers such a product. Silicone breast plates stretch to accomodate a wide range of customers, and therefore provide a range of possible cup sizes.
All customers can expect a very large cup size. To further refine expectations, consider where you fall on the size chart below. For example, the Large size breast plate fits 35″ through 39″ underbust. This breast plate would measure the largest cup size on the 35″ underbust, and a slightly smaller cup size on the 39″ underbust. Where the size chart overlaps, customers may choose the larger size for a bigger bust, or the smaller size for a more natural look. Most customers will be happiest by staying near the center of the underbust measurement range.

Tips:
Antiperspirant – A strong antiperspirant can help if you suffer from excessive perspiration! DressTech Moisture Barrier Spray contains 15% aluminum chloride; the most powerful formula allowed by the FDA for over-the-counter products. For the best results, apply antiperspirant at bedtime.
Breast Form Adhesive – Heavy breast plates sometimes pull down on the neck. The first line of defense is to wear a bra or a supportive top. When this isn't an option, Diana dabs a bit of DressTech Breast Form Adhesive onto the inside of the neck. Use the 1 oz high-viscosity formulation, and apply a drop or two with your finger.
Diana's Review:
I reach for my breast plate whenever I'm looking to go BIG! I'm able to achieve moderate cleavage with tape and contouring, but my breast plate is the only way to get an enormous chest. My medium-sized breast plate adds a whopping 7 inches to my chest measurement, which makes for an F or G cup size! Honestly, it's too big for most of my outfits, but I relished the opportunity to shop for some more busty tops.
The breast plate works very well for halter tops, sweetheart necklines, and other braless fashions. It's also a great choice when you're in a hurry. My breast plate saves at least 20 minutes over shaving, taping, and contouring my chest! And of course, it's great for lingerie and other revealing outfits. By the way, pasties won't stick to the silicone unless you use a drop of breast form adhesive.
Additional information
| | |
| --- | --- |
| Size | M (32"-36"), L (35"-39"), XL (37"-41"), 2X (40"-44") |
| Style | Diana, Dolly |
Proform Silicone Breast Plate - Liquid Filled!
| | |
| --- | --- |
| Size | M (32"-36"), L (35"-39"), XL (37"-41"), 2X (40"-44") |
| Color | |
Nipple Color
Piercing Options
| | |
| --- | --- |
| Style | 8-Pointed Circle, Blue Gem with Rhinestones, Dangle Flower Tassel, Gold Bows With Rhinestones, Gold Horseshoe with Faux Crystals, Heart |
Tattoo Options
Warranty:
DressTech crossdresser breast plates are covered by a 30 day warranty against manufacturing defects. If we screwed it up; we'll fix or replace it for free!
Returns:
Due to the custom nature of this product, we're unable to accept returns, except for warranty matters. If you have any questions about fitting, please call us before placing an order: (844) 623-7467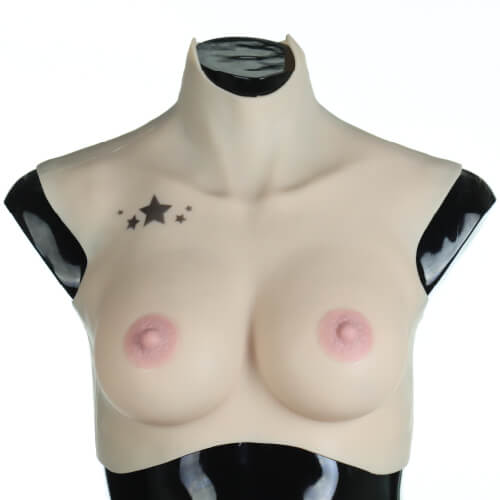 Color: Vanilla
Nipple Color: Rose Bud
Tattoo Option: Stars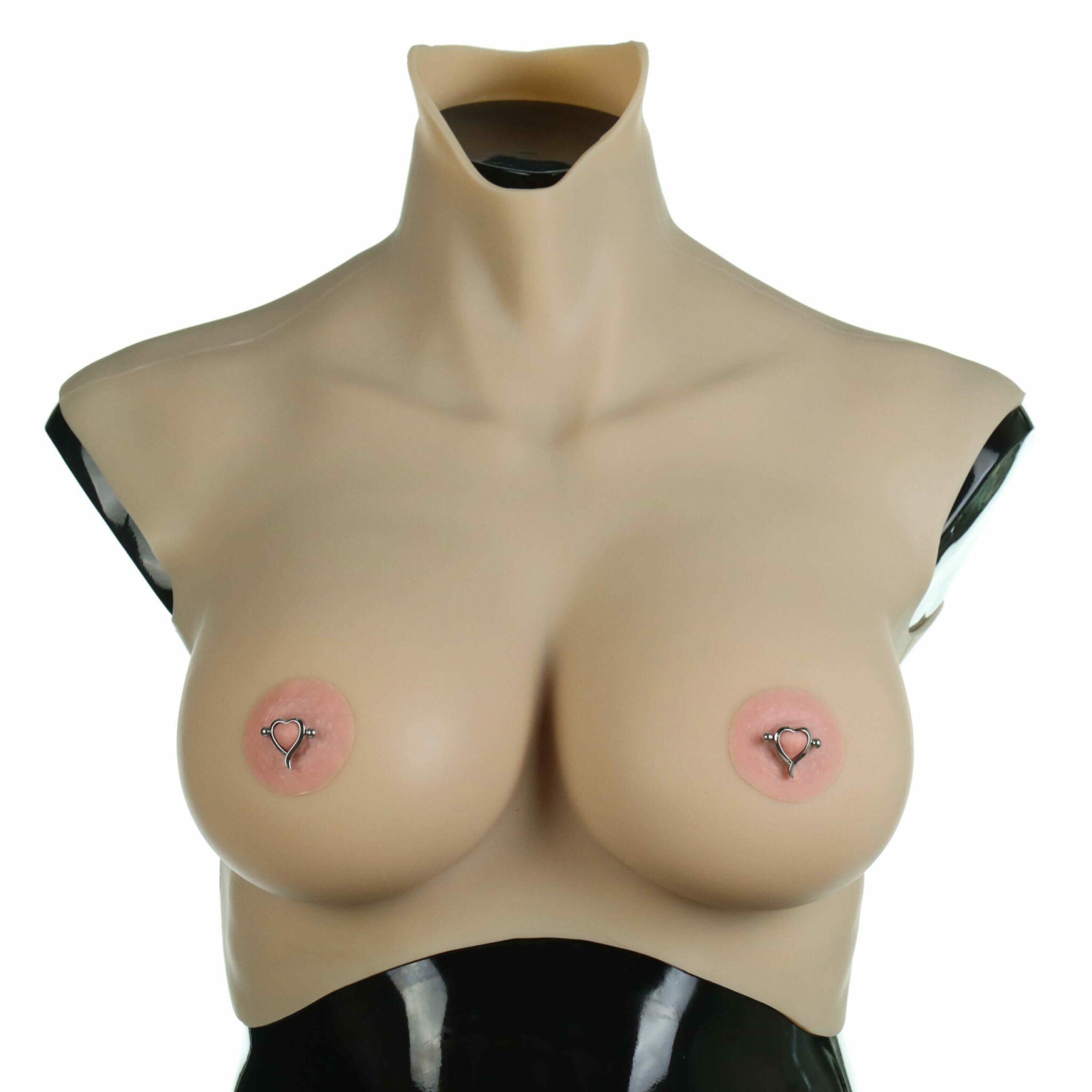 Color: Latte
Nipple Color: Rose Bud
Piercing Option: Heart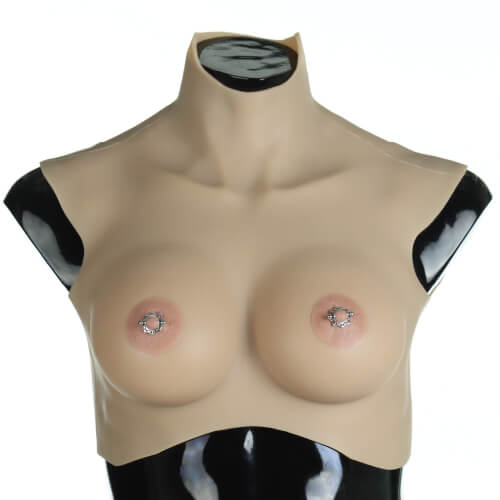 Color: Caramel
Nipple Color: Tawny Rogue
Piercing Option: 8-Pointed Circle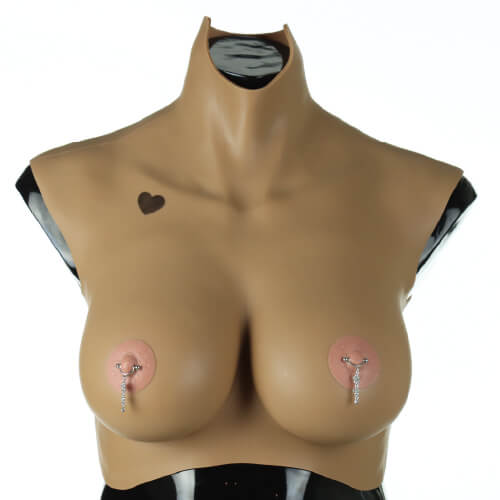 Color: Mocha
Nipple Color: Dusky Pink
Piercing Option: Dangle Flower Tassel
Tattoo Option: Heart