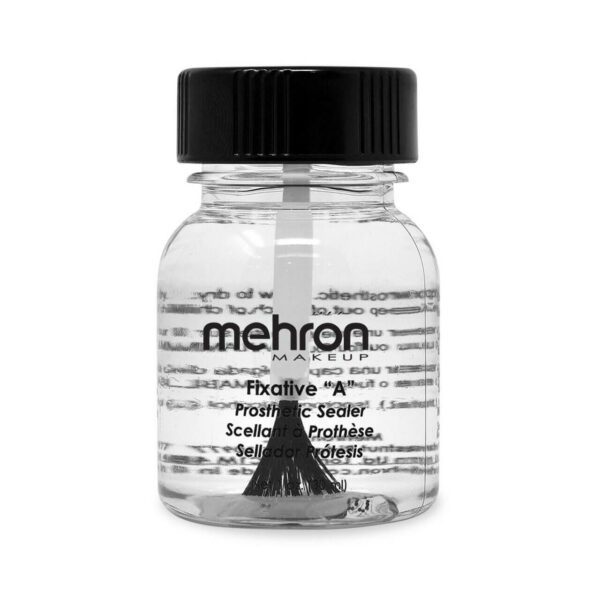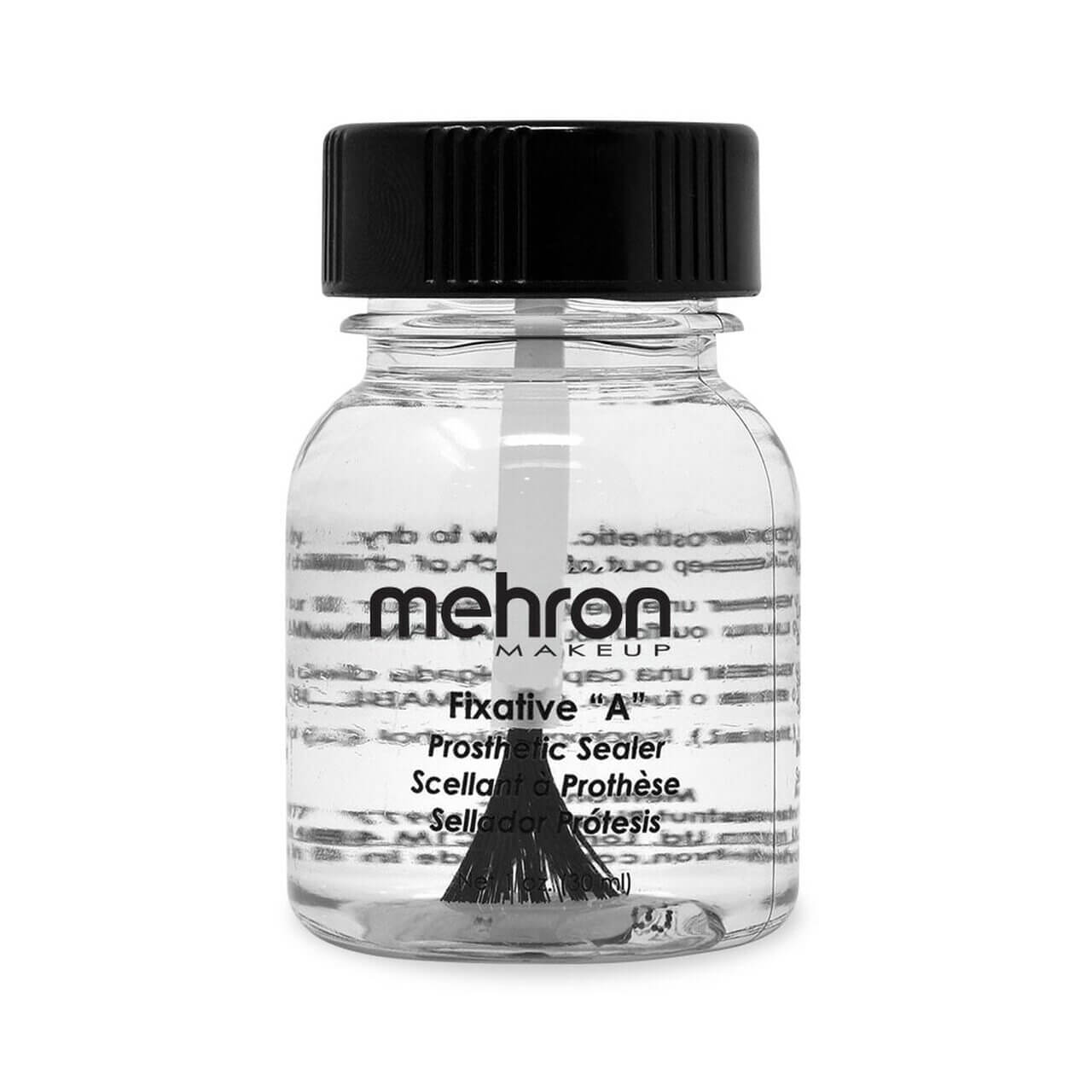 Mehron Fixative
$8.95
Part of the eyebrow covering process.
Protective sealer coat over SynWax.
Description
Reviews (0)
How To Cover Eyebrows
Description
Mehron Fixative is part of the professional brow covering process. After covering eyebrows with SynWax, apply a layer of Mehron Fixative and allow 2-3 minutes to dry. Fixative creates a protective sealer between your makeup and the underlying wax.
Remove Fixative with Spirit Gum Remover, followed by soap and water.
See "How To Cover Eyebrows" tab for detailed instructions.
1 oz
---
Only logged in customers who have purchased this product may leave a review.
How To Cover Your Eyebrows
Covering your eyebrows provides an opportunity to paint new ones of any shape or style. For example, drag performers commonly raise their eyebrows to create more real estate for bold eye makeup. Even if you don't perform, knowing how to cover your eyebrows is a fun skill for Halloween and special occasions.
Note: It's possible to cover your eyebrows with washable glue stick and there are plenty of online tutorials about that method. This article will teach you a more professional method, with spirit gum and brow wax.
Step 1 – Prepare Your Face
Wash and dry your face. Do not apply any moisturizer or products that might prevent the spirit gum from sticking. We do recommend a quick swab with Mehron Skin Prep Pro to protect your makeup against perspiration.
Step 2 – Spirit Gum
Brush spirit gum onto the brows in two steps. First, brush them in a downward direction and then outward in the normal direction. This process will thoroughly coat each hair. Then try to work the brow hairs as flat as possible. Tip: Try to find Spirit Gum that is formulated for a matte finish. We use Mehron Spirit Gum Matte.
Step 3 – Wax
The purpose of this step is to fill the brow texture. In a pinch, you may build-up several more coats of spirit gum, allowing 10 minutes for each layer to dry. However, we strongly recommend using a brow wax, such as Mehron SynWax.
Use a makeup spatula to scrape off a ball of brow wax. Work the ball between your fingers until it warms up and achieves an even consistency. Then push the ball of wax into the root of your eye brow. Use the spatula to spread the wax across your brow and work it to a smooth finish.
Step 4 – Seal the Wax
Apply Mehron Fixative "A" with a brush and allow 2-3 minutes to dry. Fixative "A" is a protective sealer coat that will protect the underlying wax and spirit gum.
Step 5 – Beard Cover
That's right, you have beard shadow on your eyebrows! Your dark eyebrows will show through to produce blue tones at the surface. Neutralize them with a bit of orange concealer or Pink Goo beard cover. Set with powder.
Step 6 – Foundation
Apply a full-coverage foundation, wet with powder and then finish your makeup routine. When wearing this much makeup, we recommend setting your finished makeup with Mehron barrier spray. It will keep your makeup looking fresh for longer.