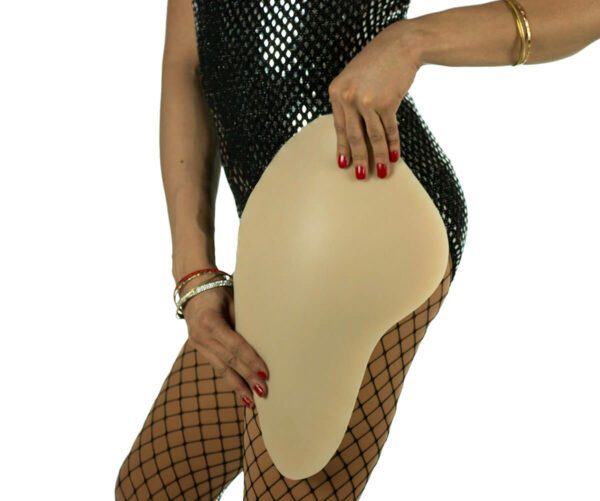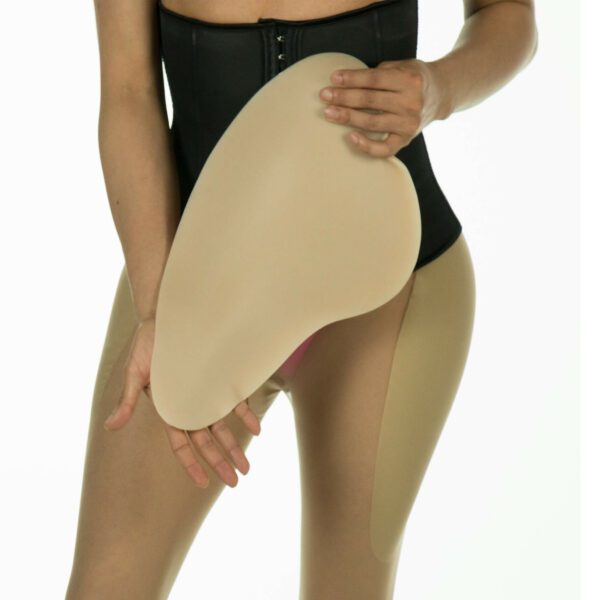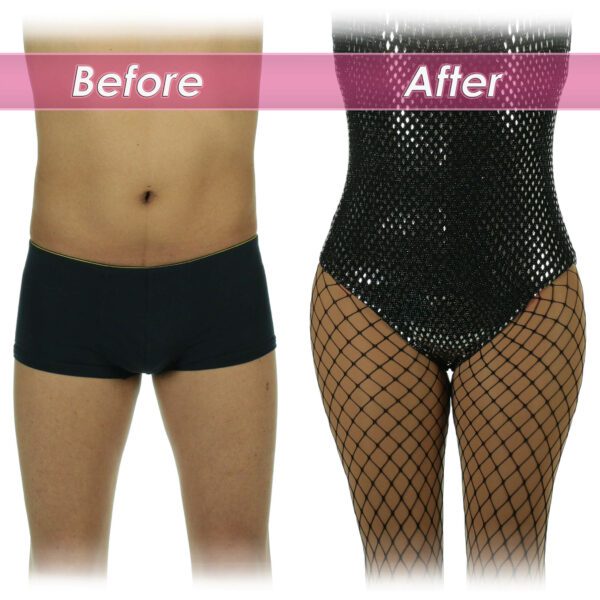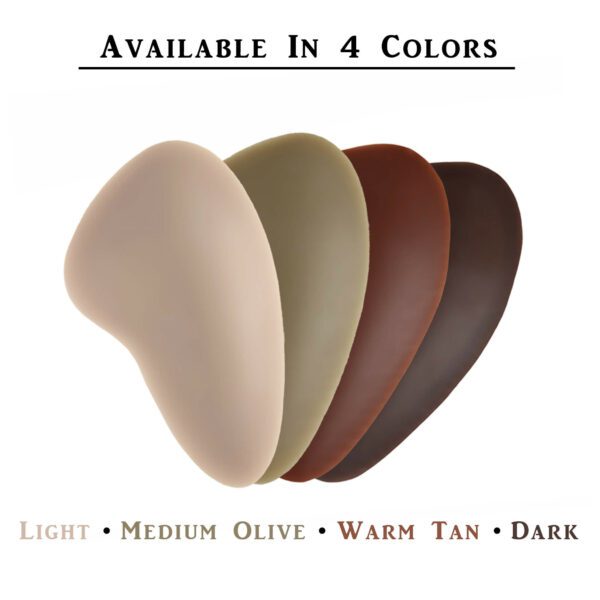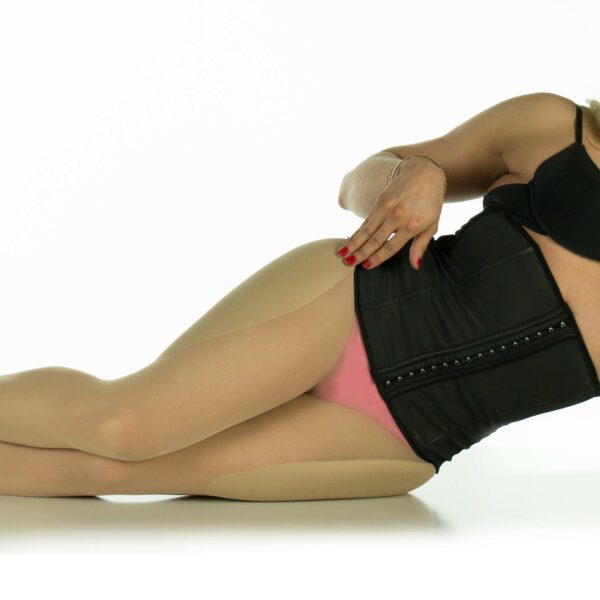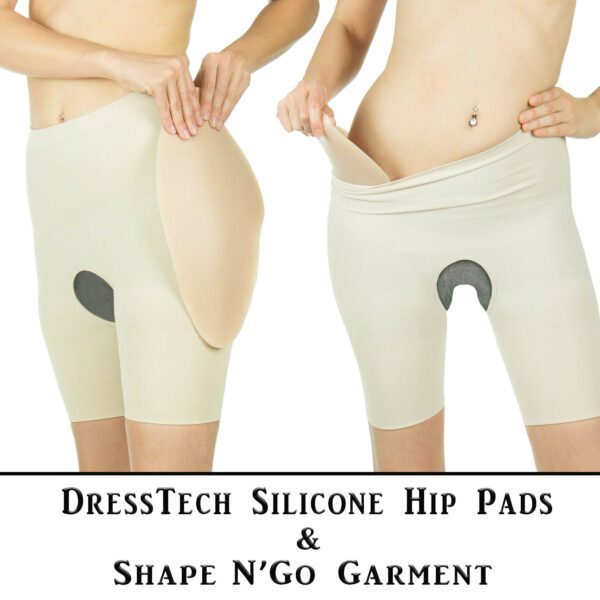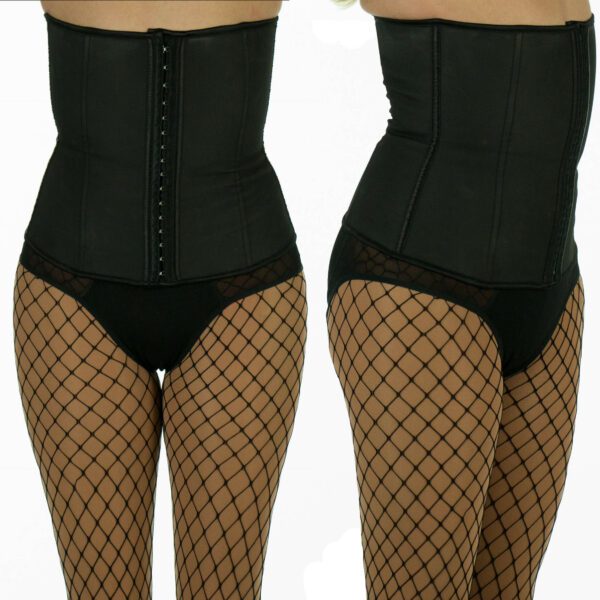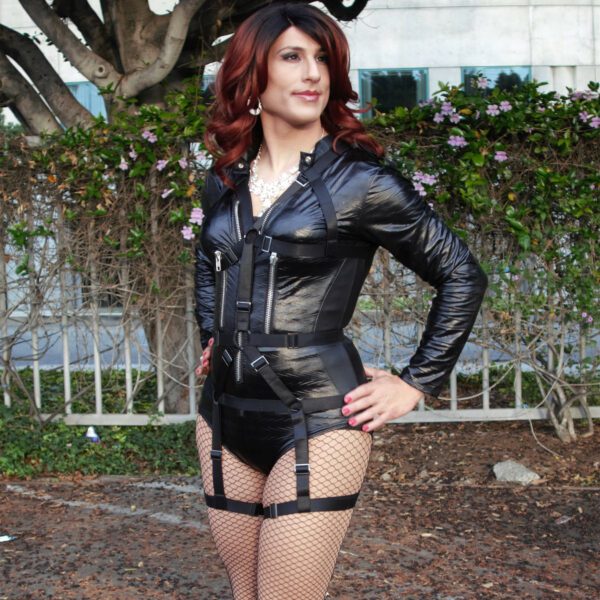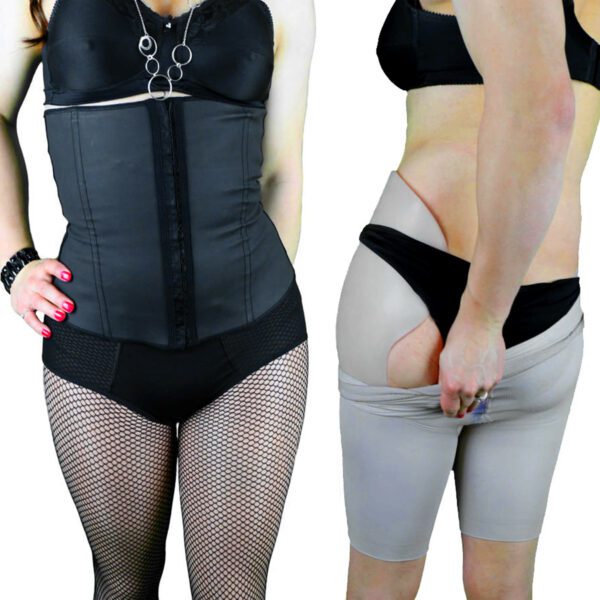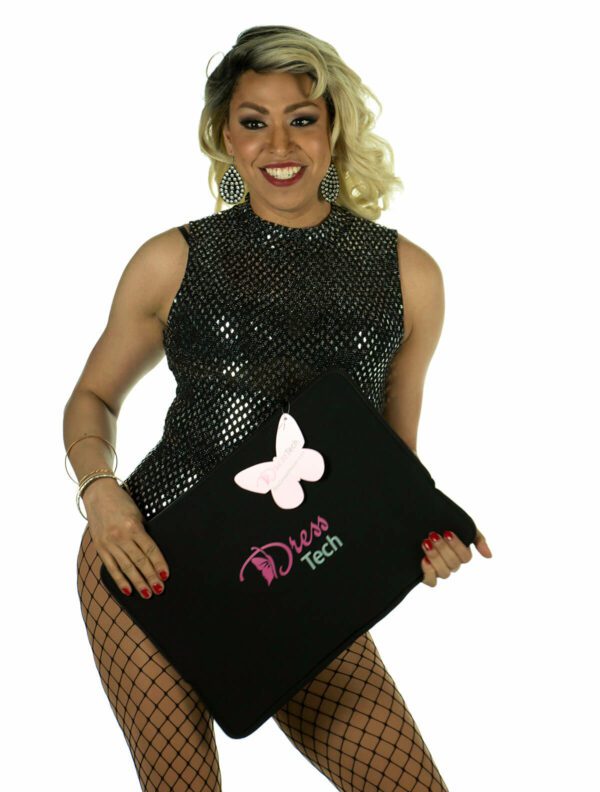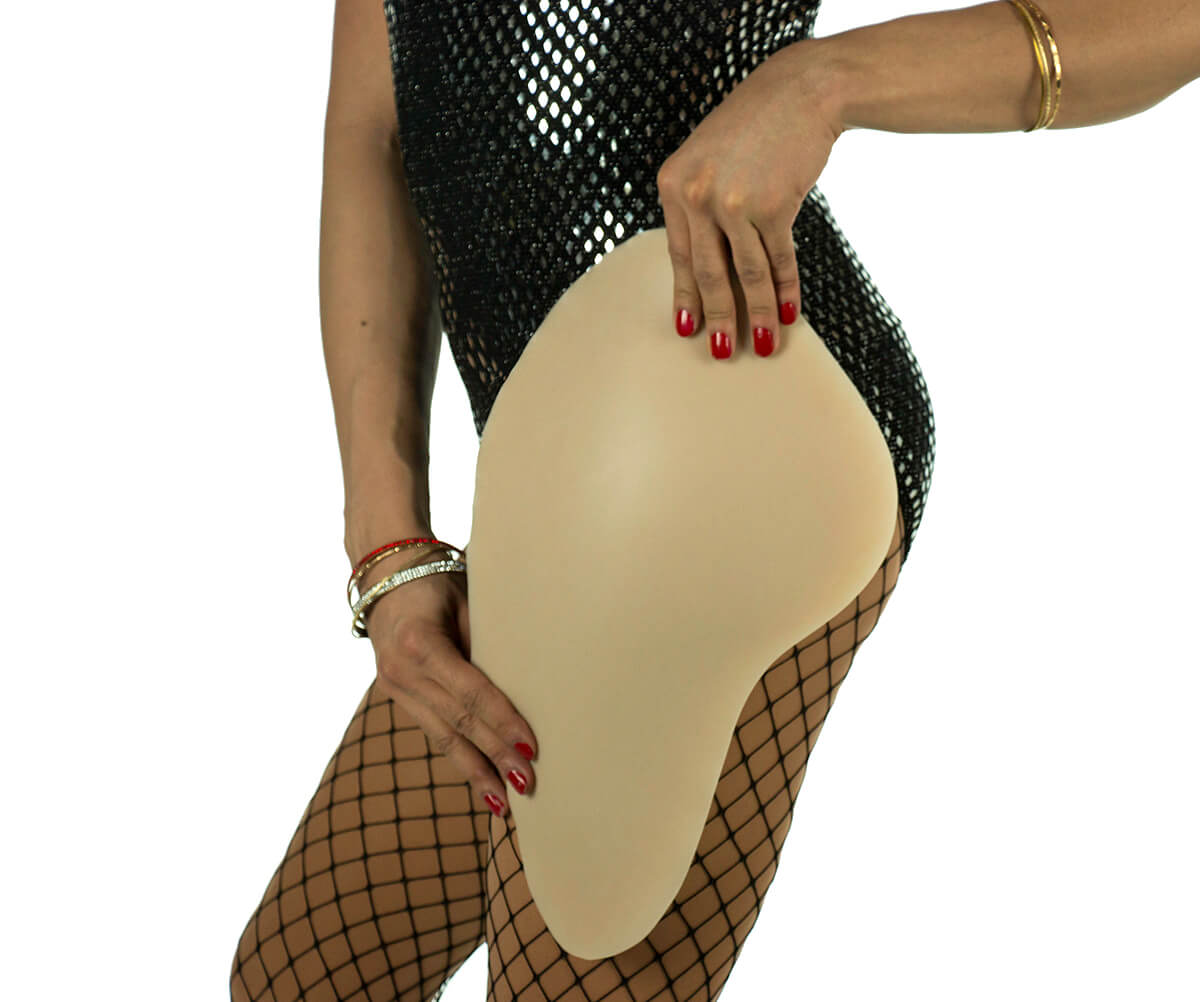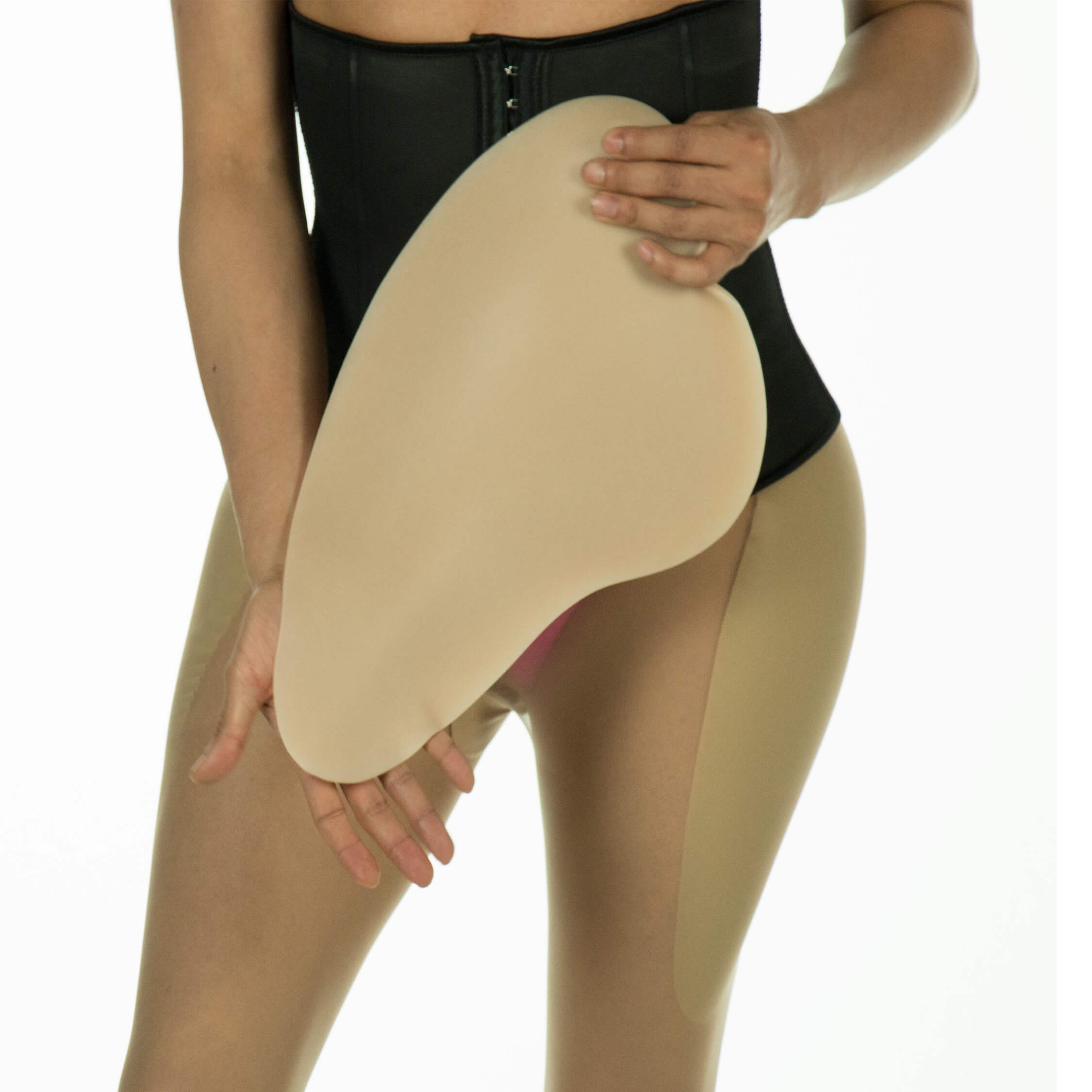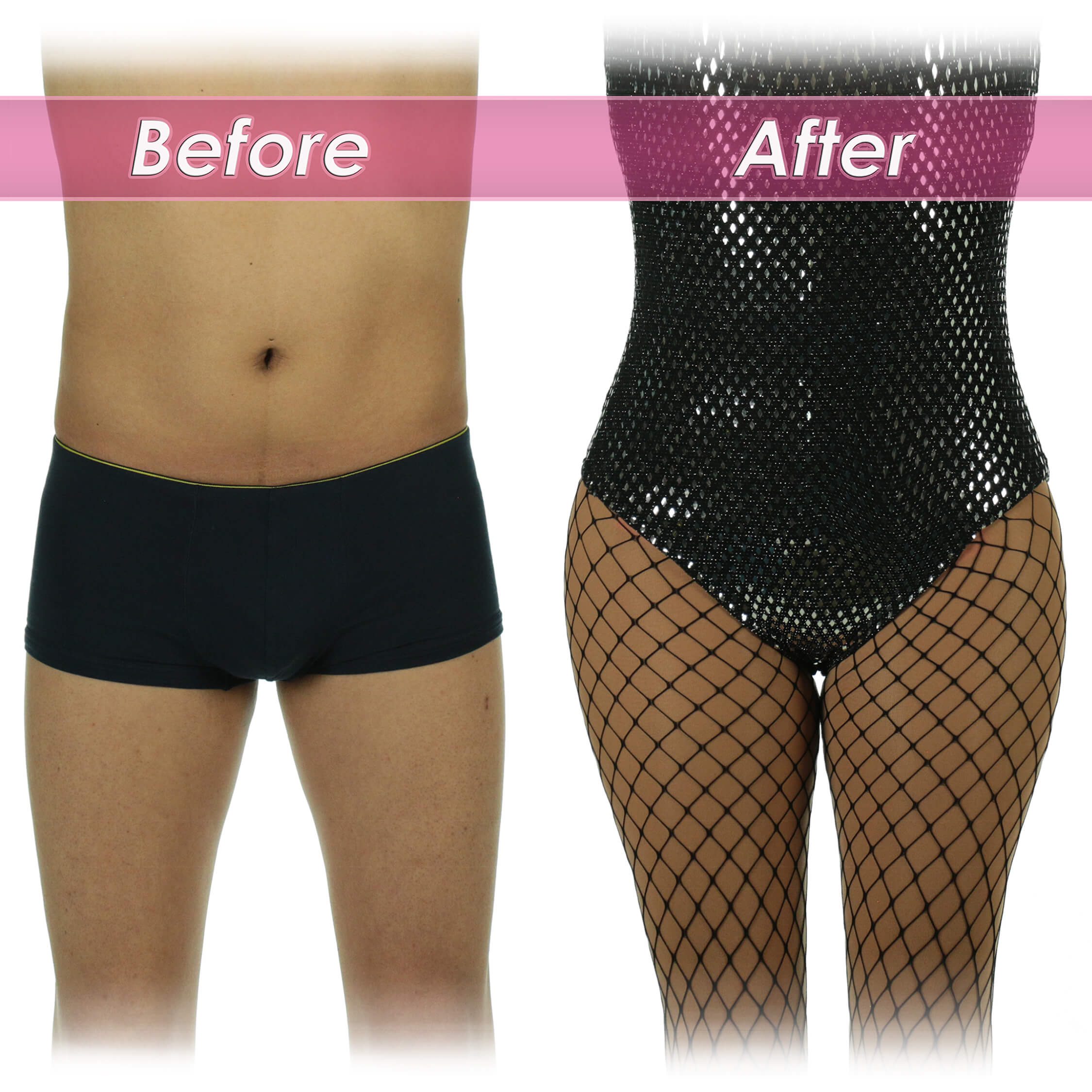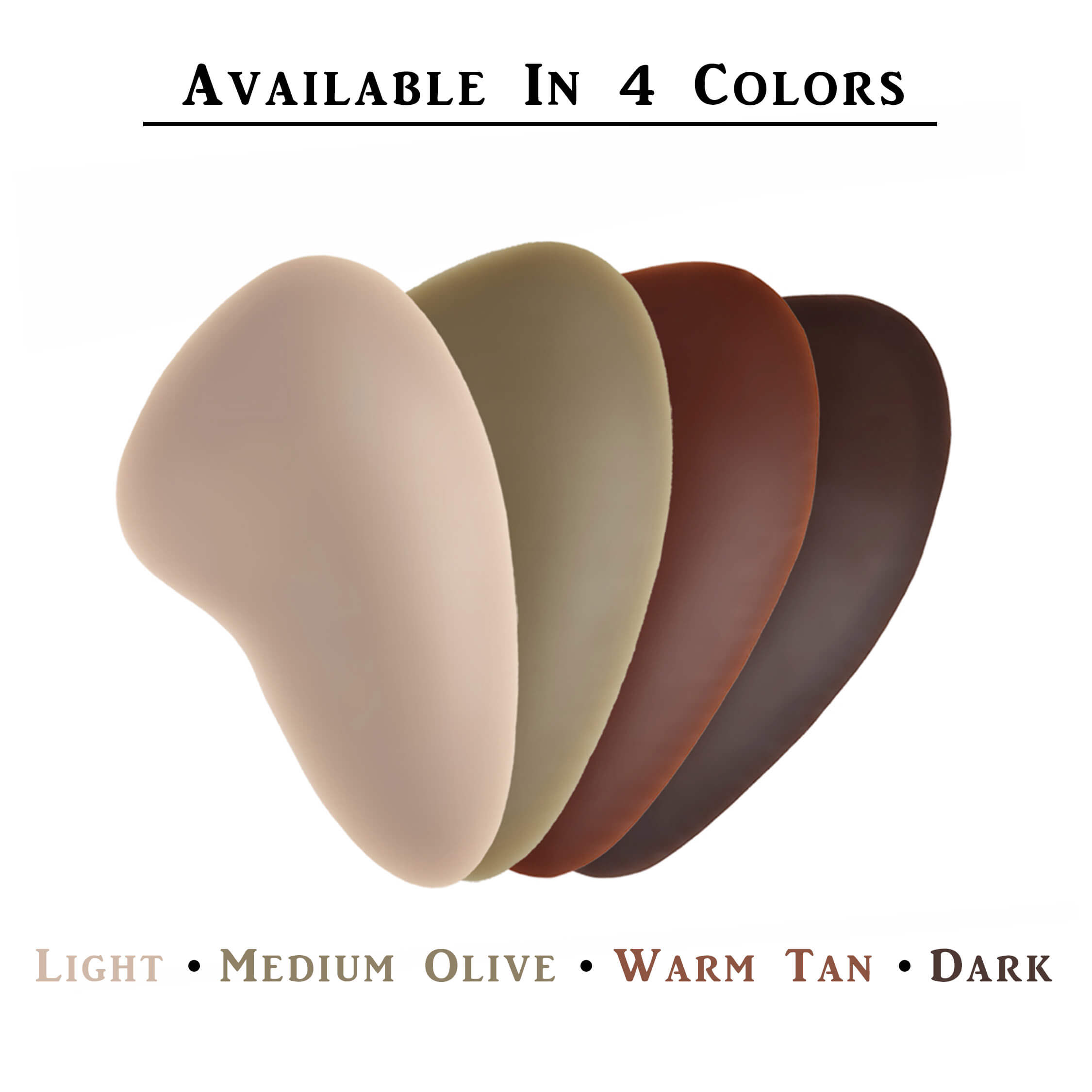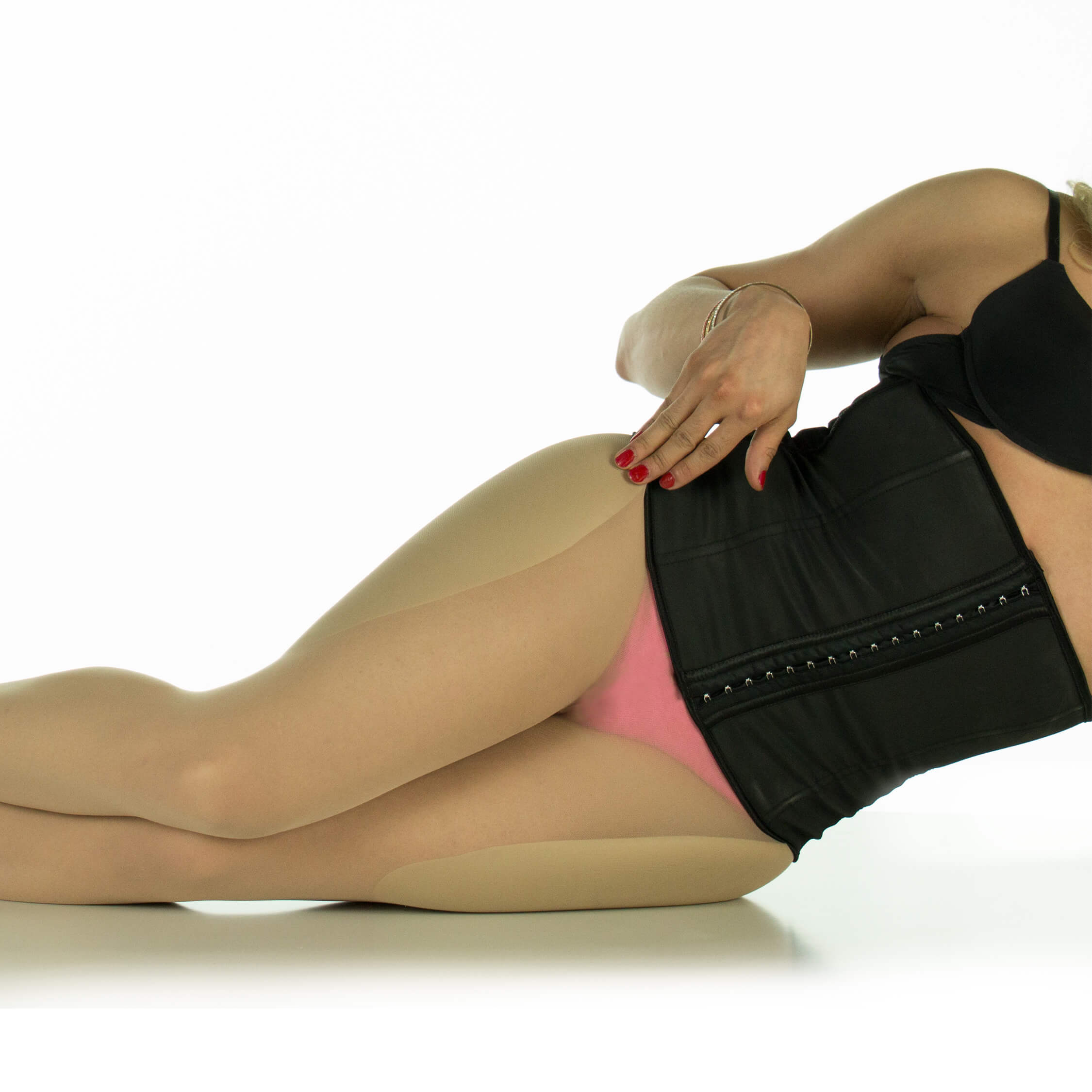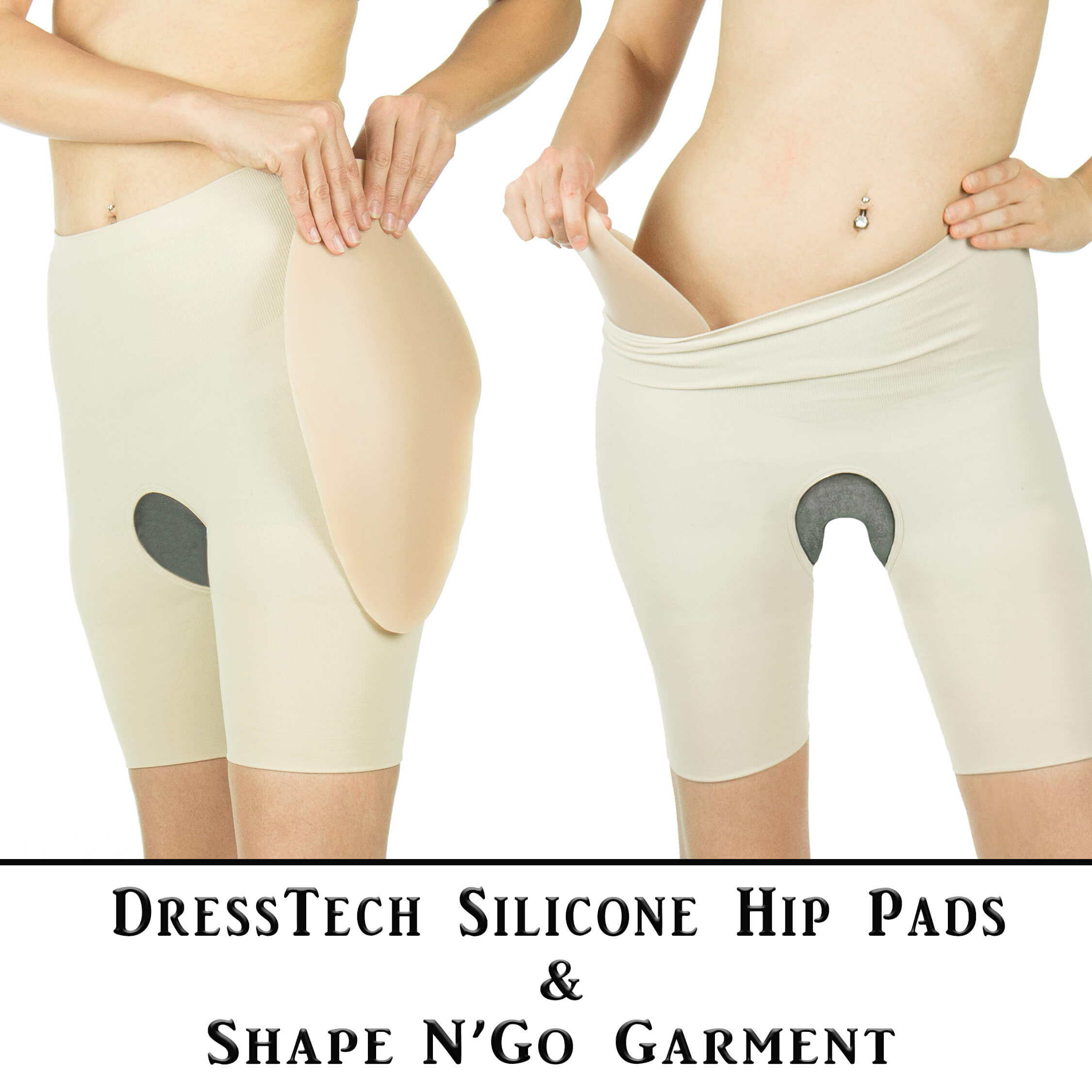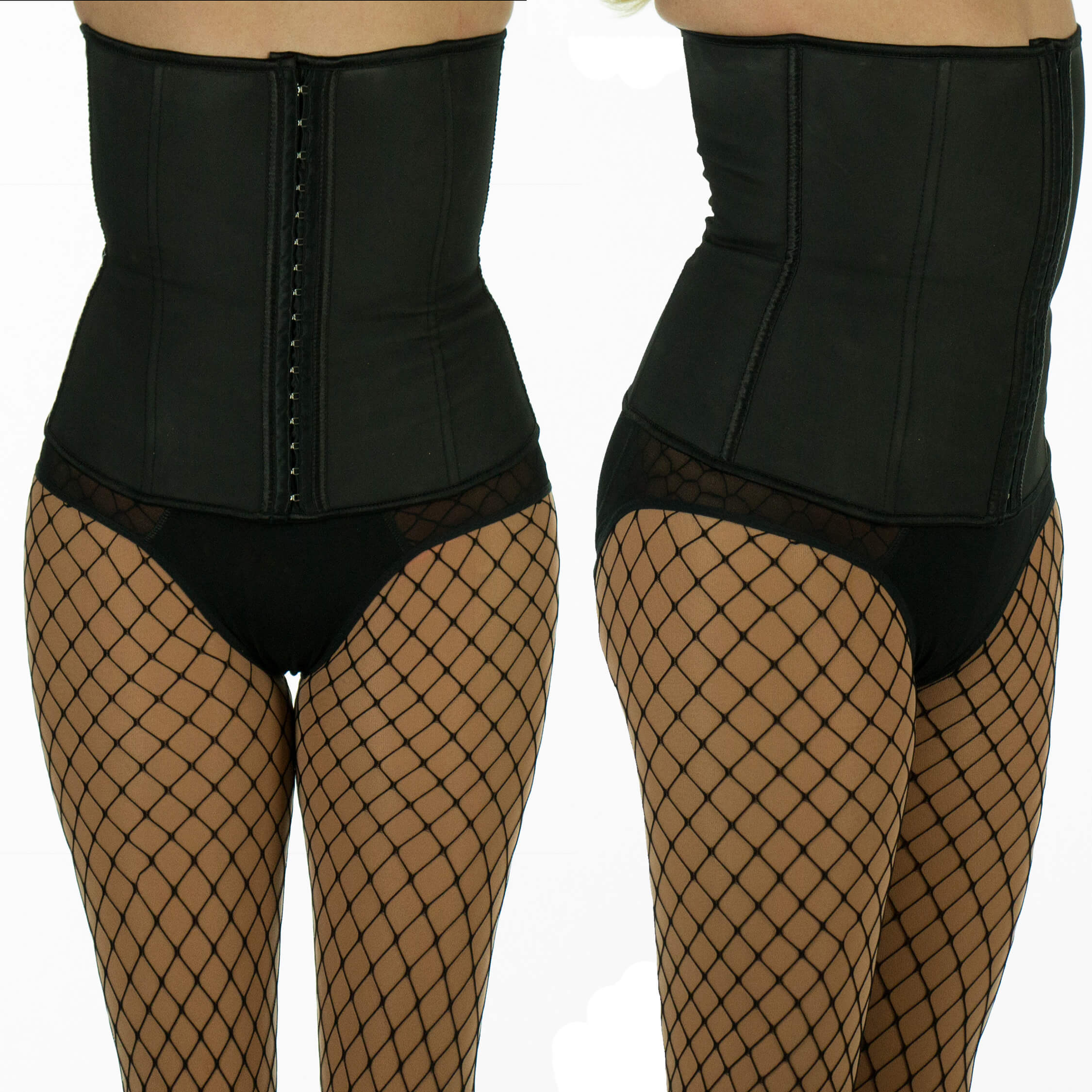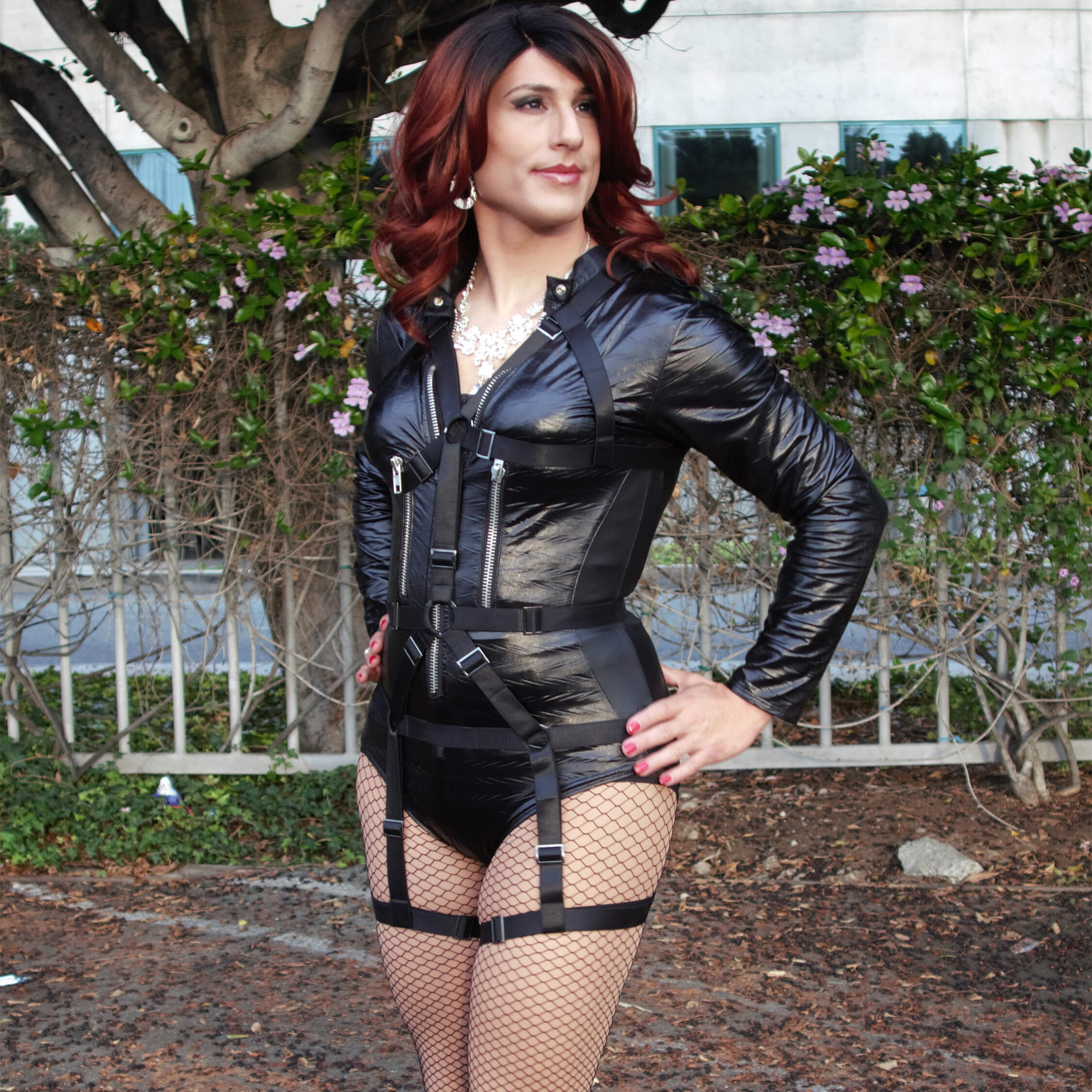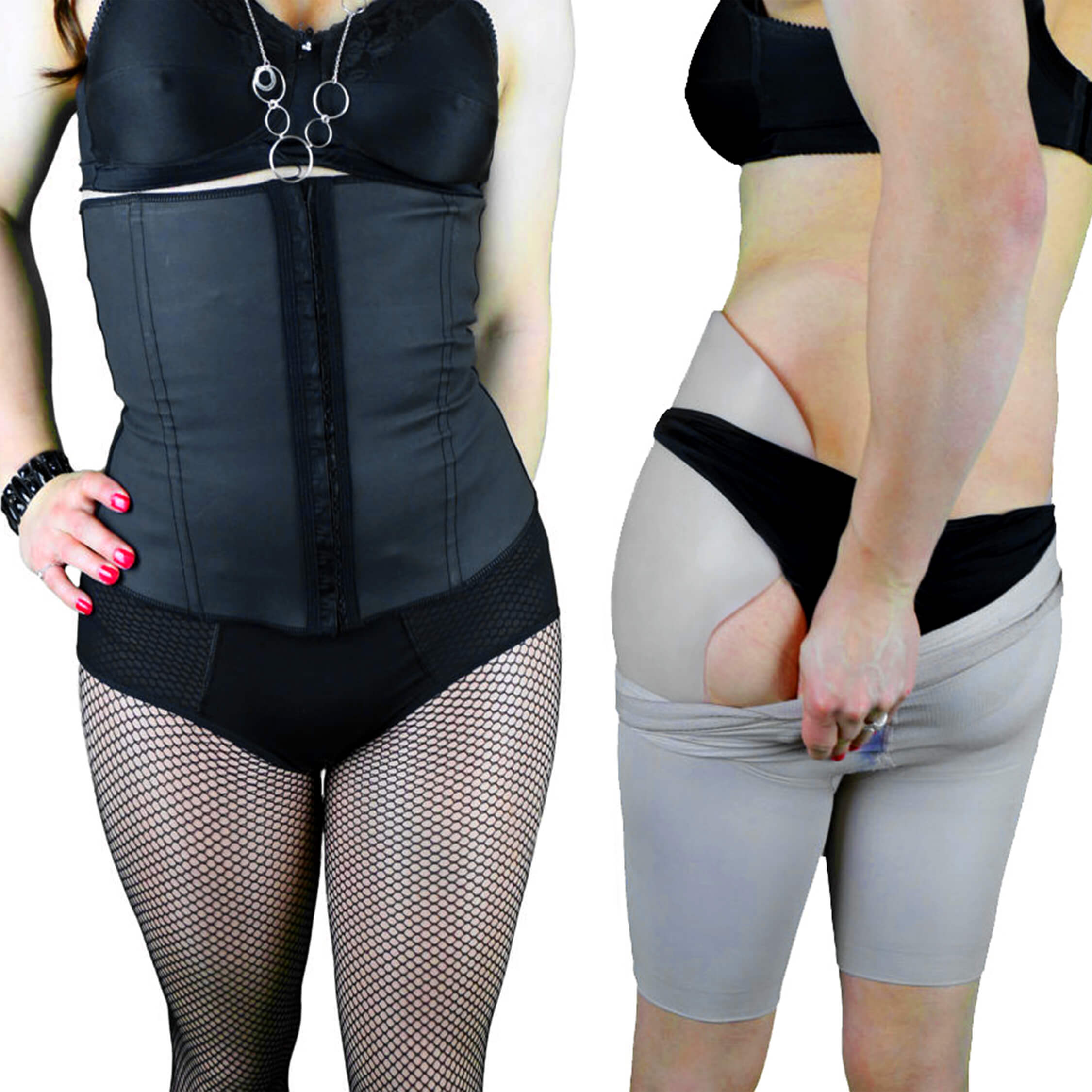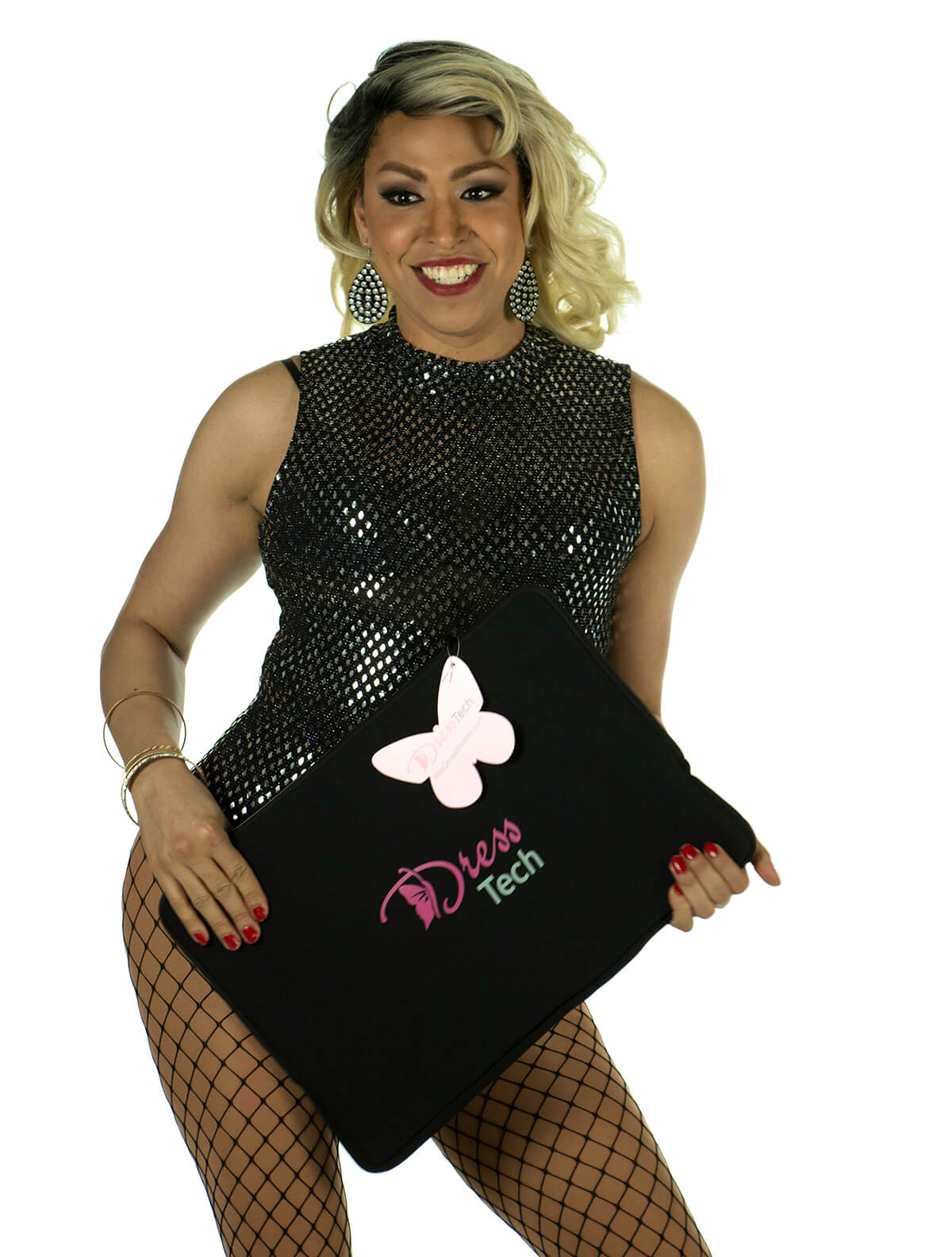 DressTech Silicone Crossdressing Hip Pads – Standard Length
$229.99 – $349.99
Enjoy an instant hourglass figure!
Ultra-thin edges and blending shape
Mesh-Reinforced and warrantied against rips or tears
Beautiful neoprene travel case and instructions included
Available in 3 sizes and 4 colors
Description
Additional information
Specifications
Reviews (33)
More Videos
Description
DressTech silicone hip pads are the ultimate crossdresser body shaper. They're made with medical-grade Echoderm silicone for the most realistic look, feel and movement. They even match your body temperature and conform to your every move. They blend seamlessly beneath Spanx or tights, providing feminine curves that are indistinguishable from your own body.
Hip pads are intended to be worn beneath supporting shapewear, such as our Shape'N Go compression shorts or Bodywrappers dance tights. For an amazing nude effect, drag performers love to wear DressTech hip pads with two pairs of opaque dance tights, followed by fishnets.
The very best hip pads are available exclusively from DressTech. We used the latest computer technology to develop superior geometry that blends. The edges are mesh-reinforced; razor thin and tough as nails. We're proud to offer the only product in its class that is actually guaranteed to not rip or tear.
DressTech Hip Pad Features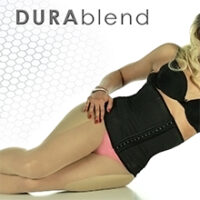 Edges are mesh-infused so they can be made paper-thin without sacrificing strength.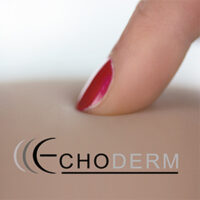 Echoderm Realistic Silicone
DressTech has devloped a proprietary blend of medical-grade silicone that simulates real human skin. Echoderm silicone even matches your body temperature to accurately look, feel and move like you.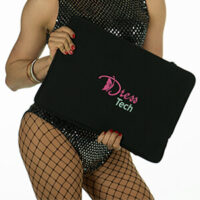 Store your DressTech crossdressing hip pads in the included neoprene storage bag.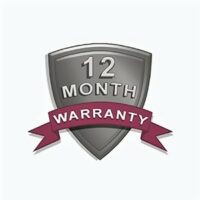 DressTech hip pads are guaranteed against manufacturing defects. Durablend edges are protected by a 12-month warranty against rips and tears.*
The warranty covers tears that occur from resonable use, which are greater than 1″ in length or which otherwise affect use of the product.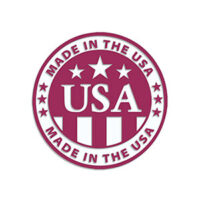 DressTech hip pads are hand-made by our team of Special FX artists in northern California.
---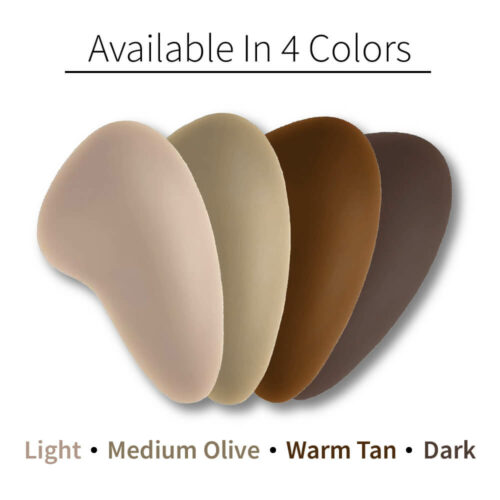 Tip: There's no need to get a perfect match because your hip pads will be worn beneath other layers. Simply pick the color that is closest to your skin tone; most customers order the Light color.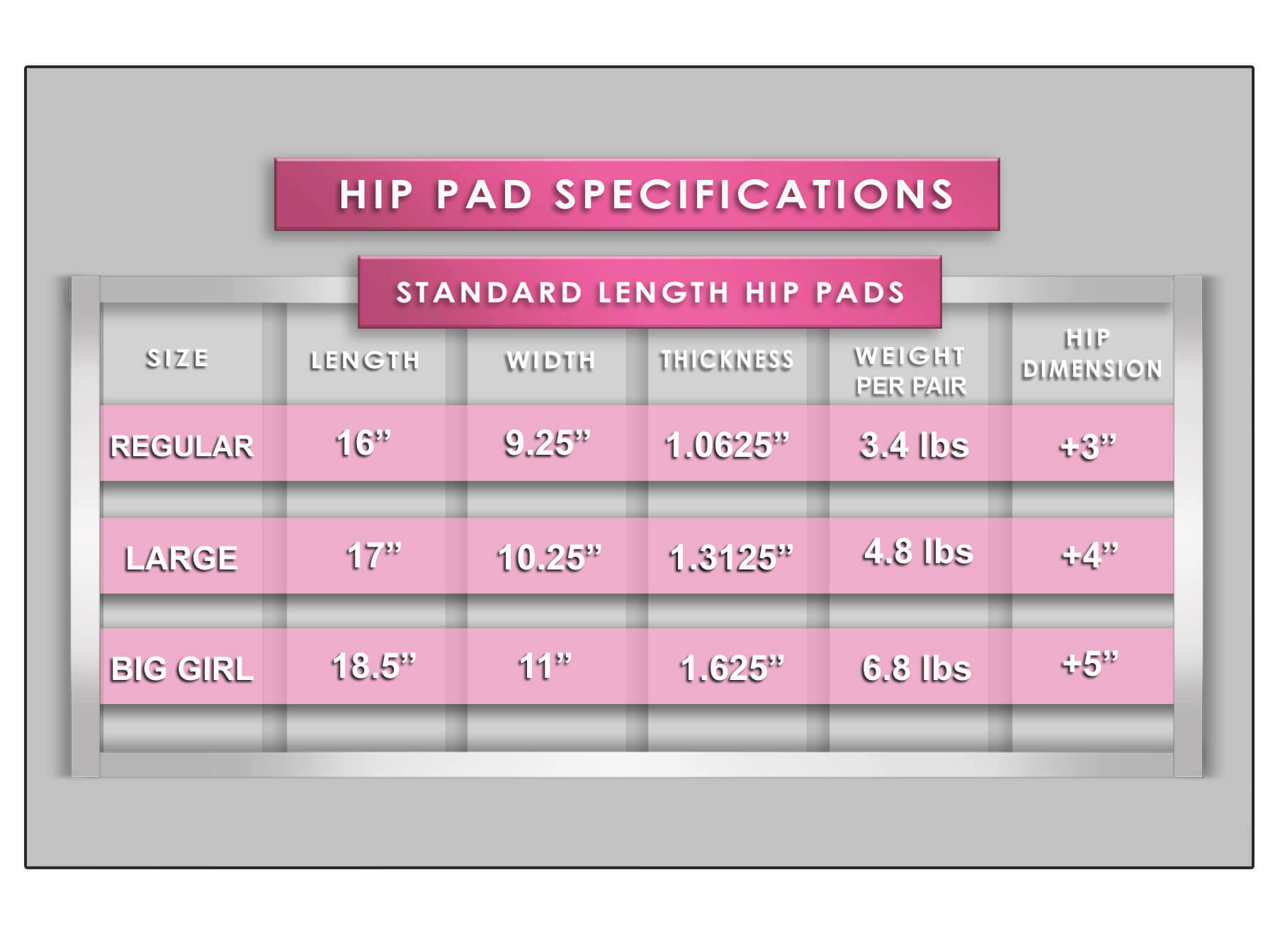 Tip: Customers below 150 pounds are usually happy with the Regular Size. Customers between 150 and 200 often select the Large Size. Customers over 200 pounds are usually happiest with the Big Girl Size. For reference, the model in the video is 5'9″ and 170 pounds. She wears the Large size when she goes out and wishes to make her outfit pop. She sometimes wears the Regular size for a less dramatic daytime look

DressTech silicone hip pads are available in two different lengths for a professional fit. Most customers choose the Standard Length for a more gradual blend and feminine thighs. Standard Length hip pads look amazing with tights, yoga pants, as well as longer skirts and dresses. The short length hip pads work best with shorts, short skirts and outfits that end well-above the knee.
---
Additional information
| | |
| --- | --- |
| Weight | N/A |
| Dimensions | N/A |
REGULAR size adds 3″ to hip measurement; 16″ long X 9.25″ wide X 1″ thick; 3.4 lbs per set.
LARGE size adds 4″ to hip measurement; 17″ long X 10.25″ wide X 1.25″ thick; 4.75 lbs per set.
BIG GIRL size adds 5″ to hip measurement; 18.5″ long X 11″ wide X 1.5″ thick; 6.8 lbs per set.
---
Only logged in customers who have purchased this product may leave a review.