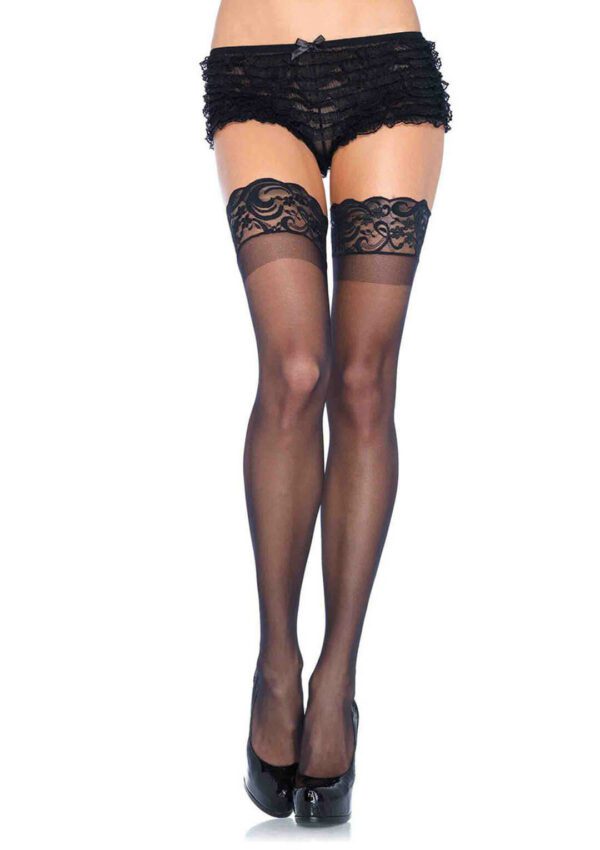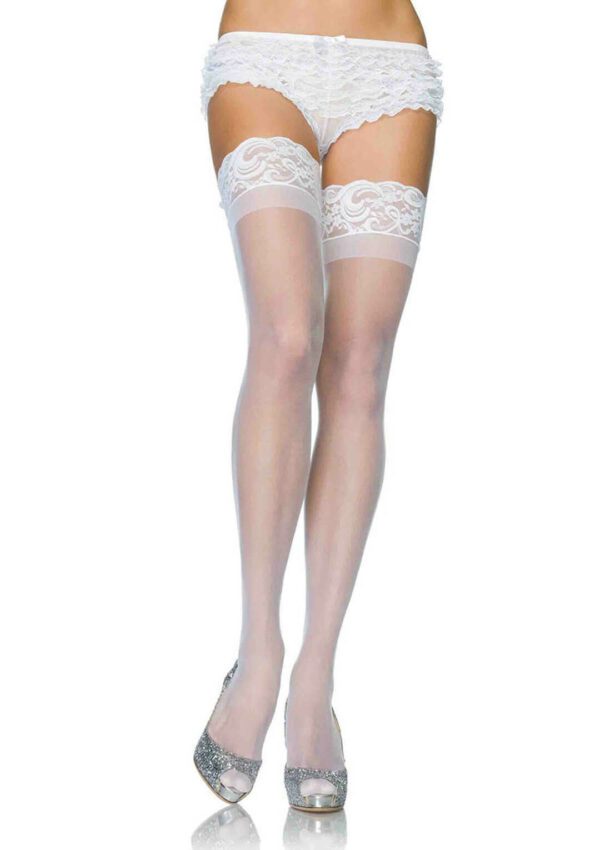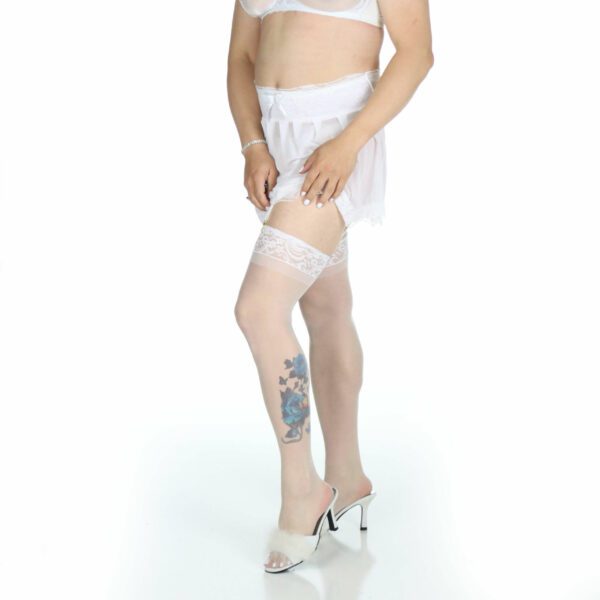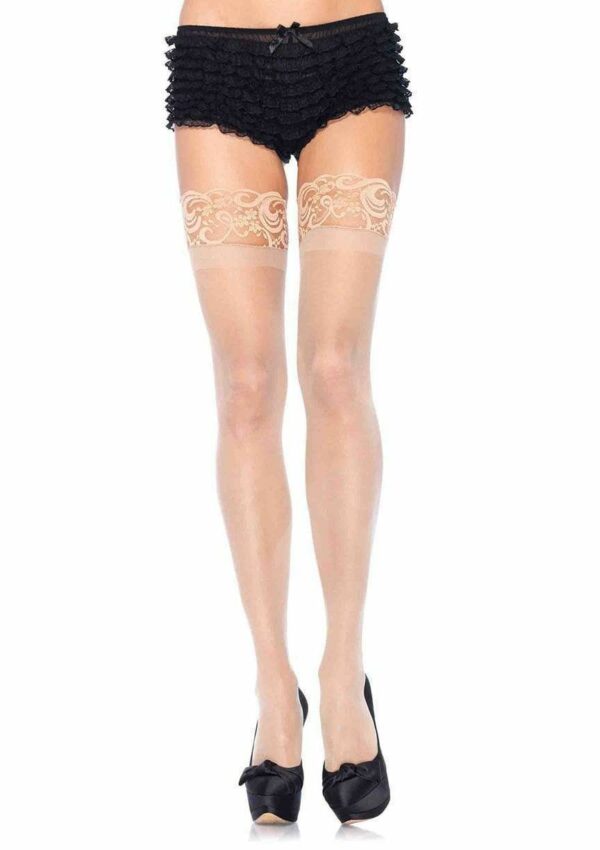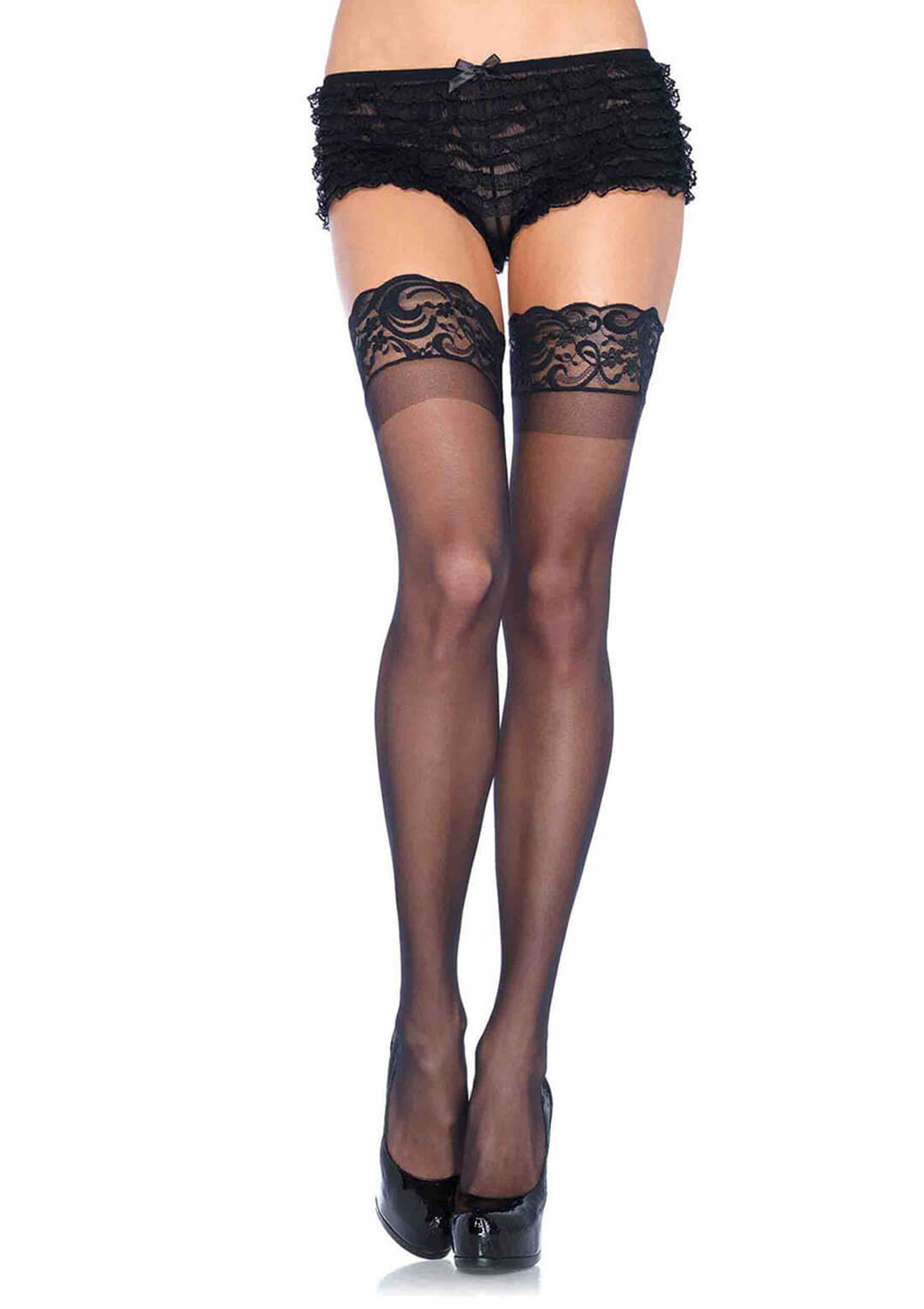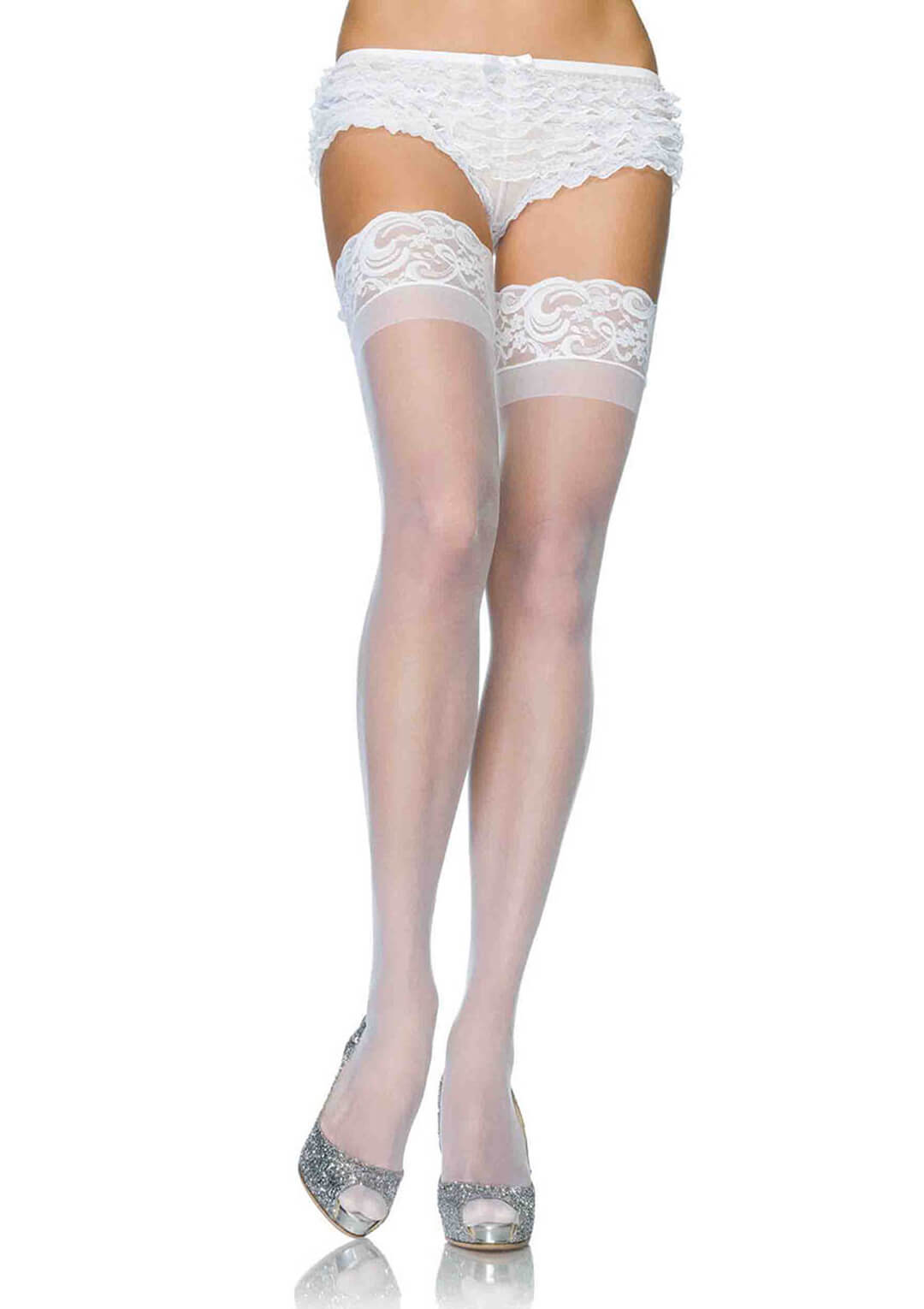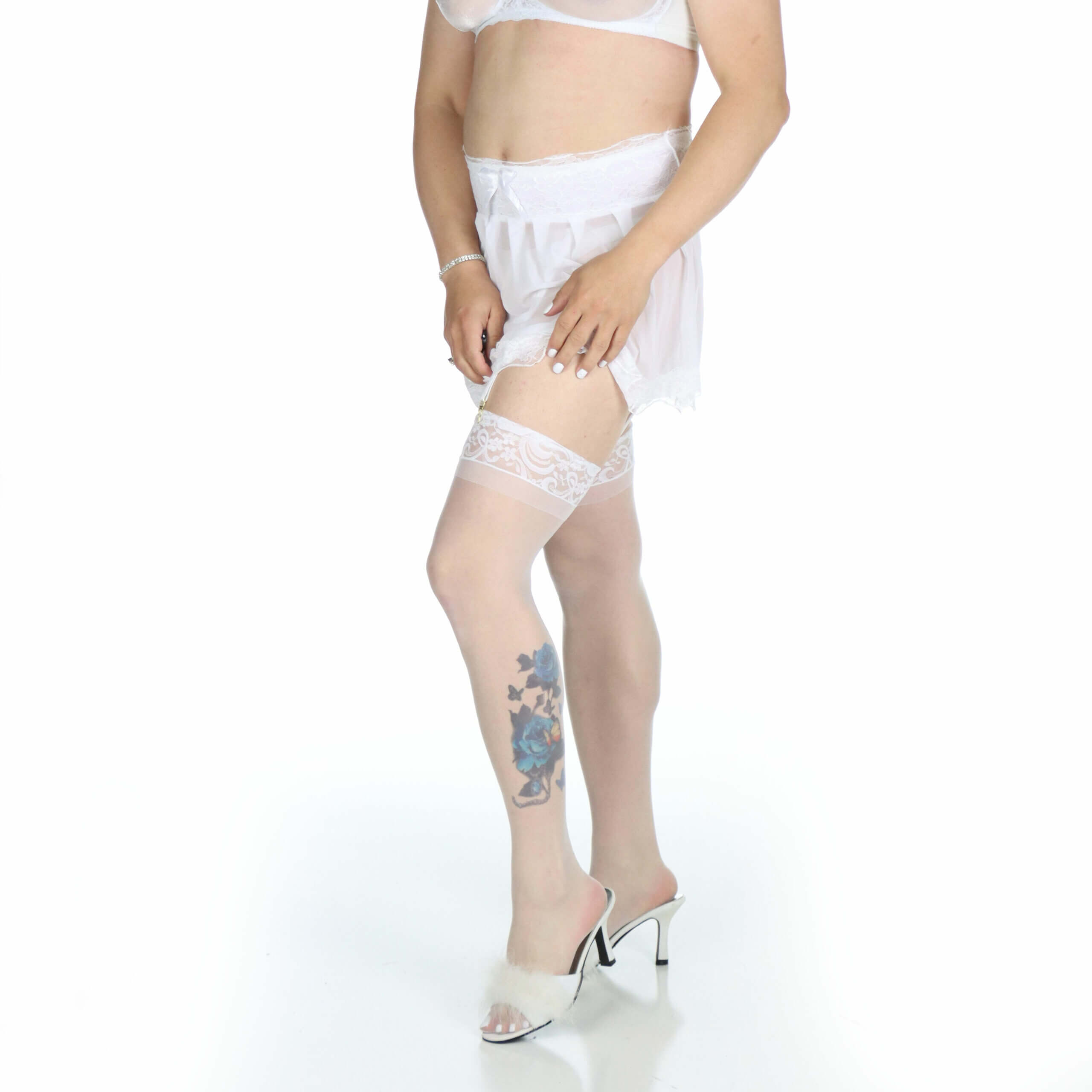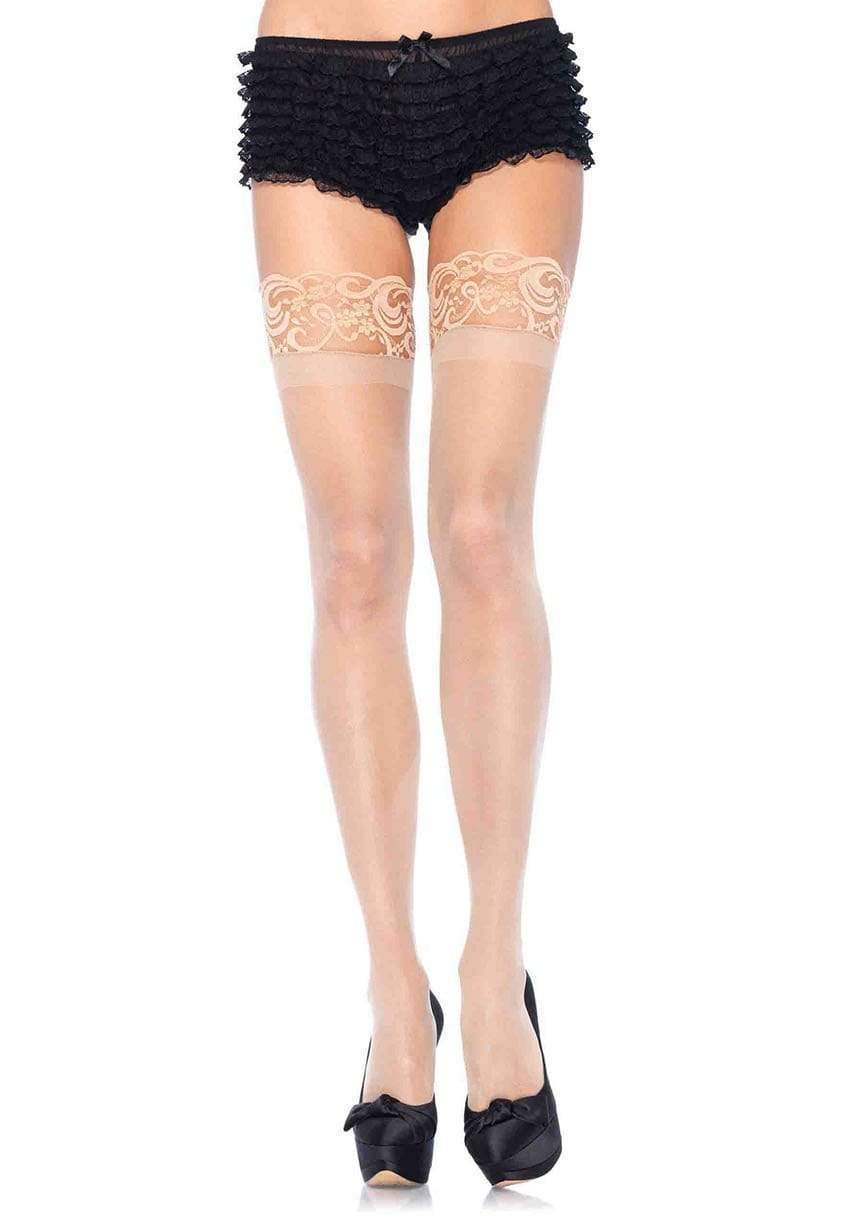 Crossdresser Stockings – Stay Up Thigh Highs – 3″ Lace Top
$18.00
3″ lace top with stay-up silicone strips
Available in Black or White
Regular and queen sizes to fit most
Description
Classic thigh high crossdresser stockings with a beautiful 3 inch lace top and silicone stay-up strips. These gorgeous stockings may be worn without a garter belt and they're guaranteed to make a bold statement inside, or outside of the bedroom. They're available in regular and queen sizes to fit nearly everyone.
Crossdresser Stockings Size Chart
| Size | Height | Weight |
| --- | --- | --- |
| One Size | 4'11"-5'10" | 90-160 lbs |
| Queen Size | 5′-6'4″ | 150-220 lbs |
Details
Brand: Leg Avenue
Material: 85% Nylon, 15% Spandex
Diana's Review
"Why are thigh high stockings so darn seductive? Perhaps it's because they offer intimate access? Maybe it's because the lace tops draws attention to the upper thigh? All that I know for certain is that these babies are a "must have" for any crossdresser lingerie collection. I often wear my black crossdresser stockings because they pair nicely with nearly any evening dress. Of course, I also have them in white because they're perfect for a sexy nurse costume or bridal lingerie.
By the way, they're very shear, so it's sometimes fun to wear a feminine temporary tattoo underneath. By themselves, temporary tattoos tend to be a bit shiny, but they look 100% real underneath these shear stockings."
Wash Instructions
Yes! Crossdresser stockings and hosiery can be washed! Fill the sink with warm water, add some gentle detergent, then agitate your hosiery by hand. Gently squeeze them, but do not twist or wring. Rinse them with fresh water and then hang them up to dry.