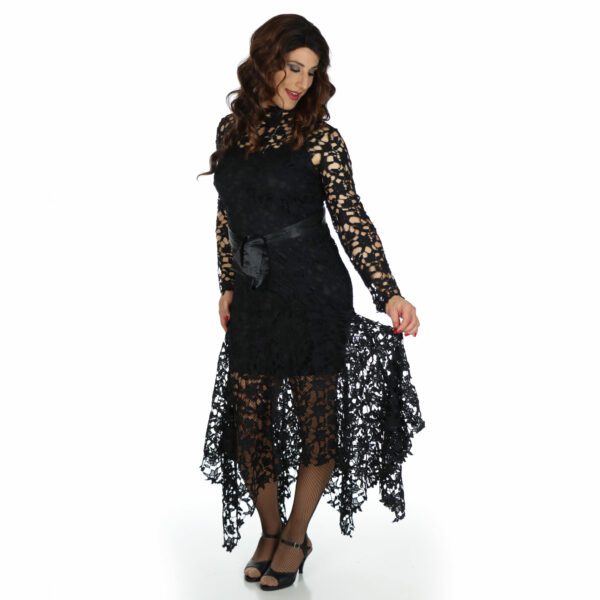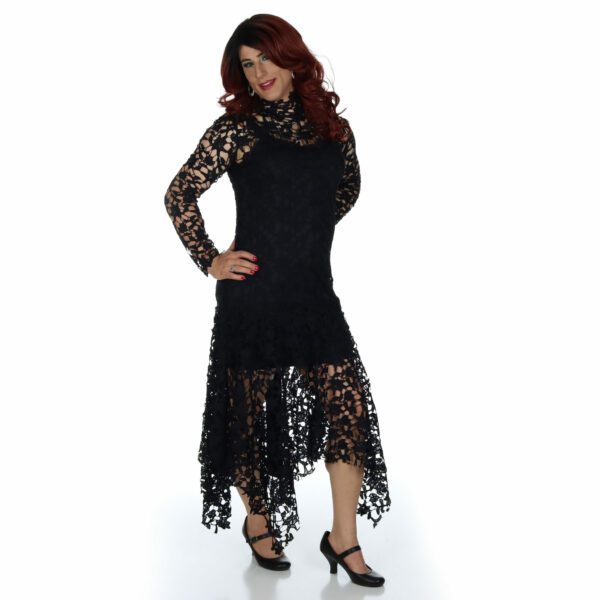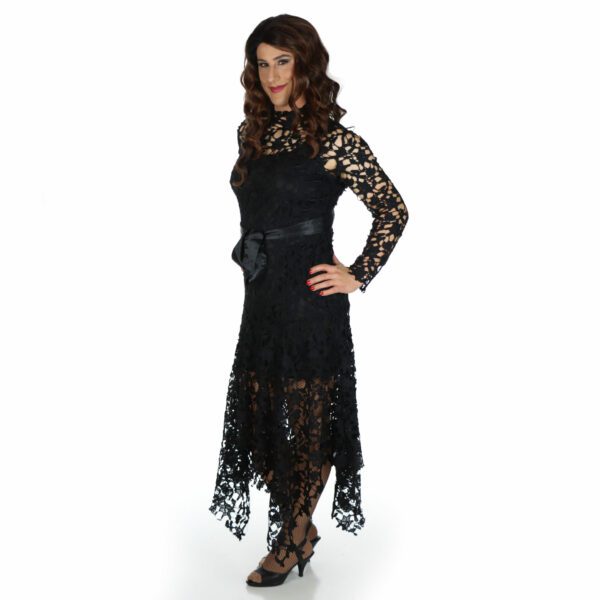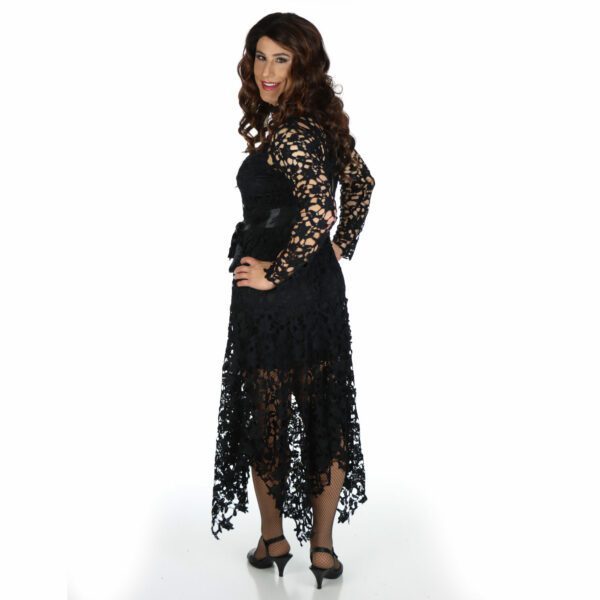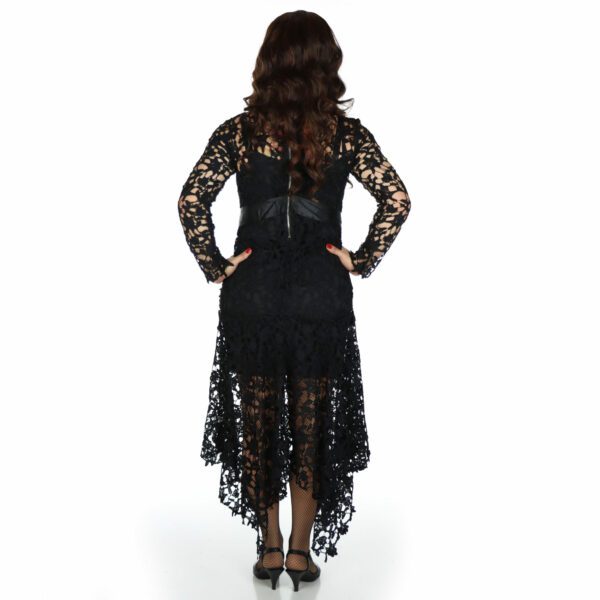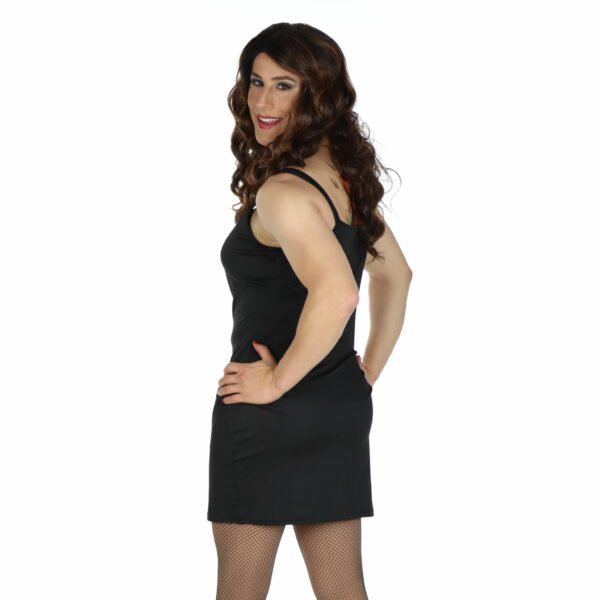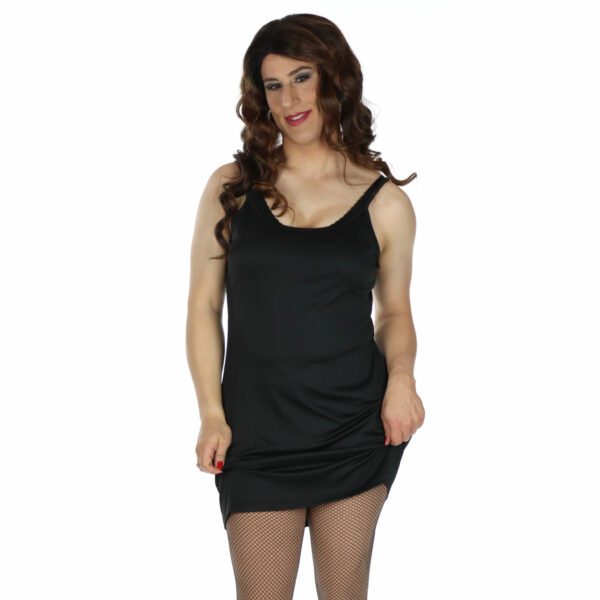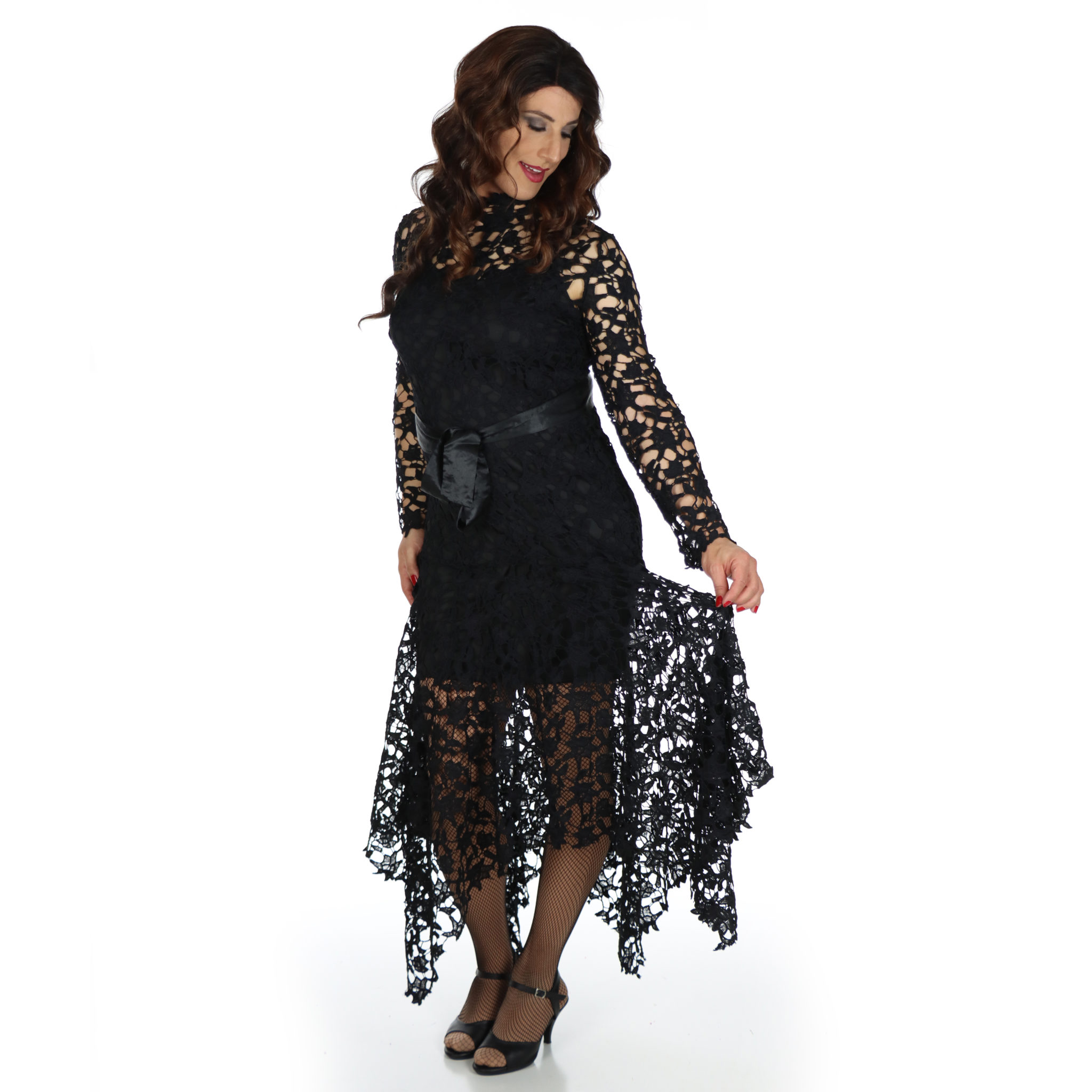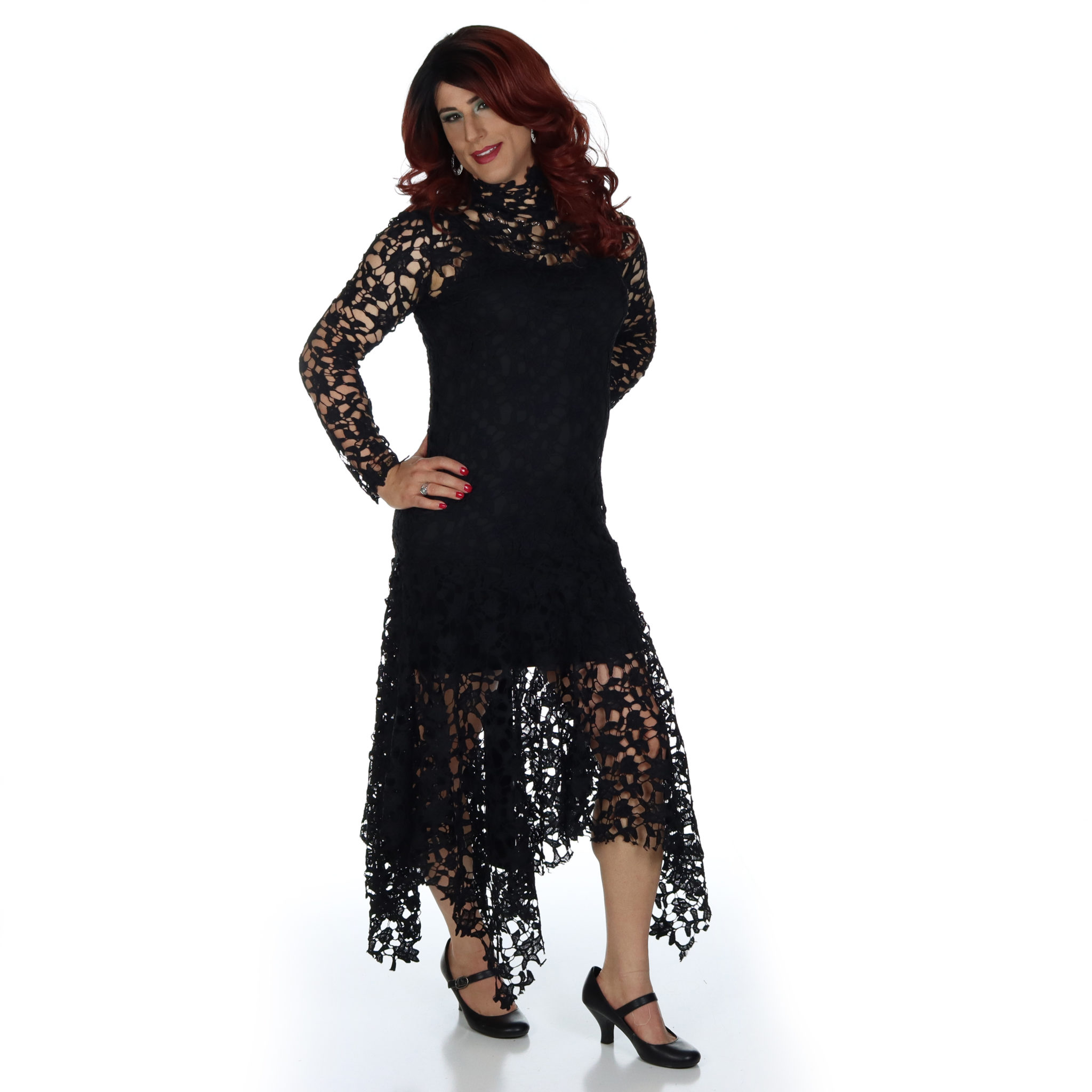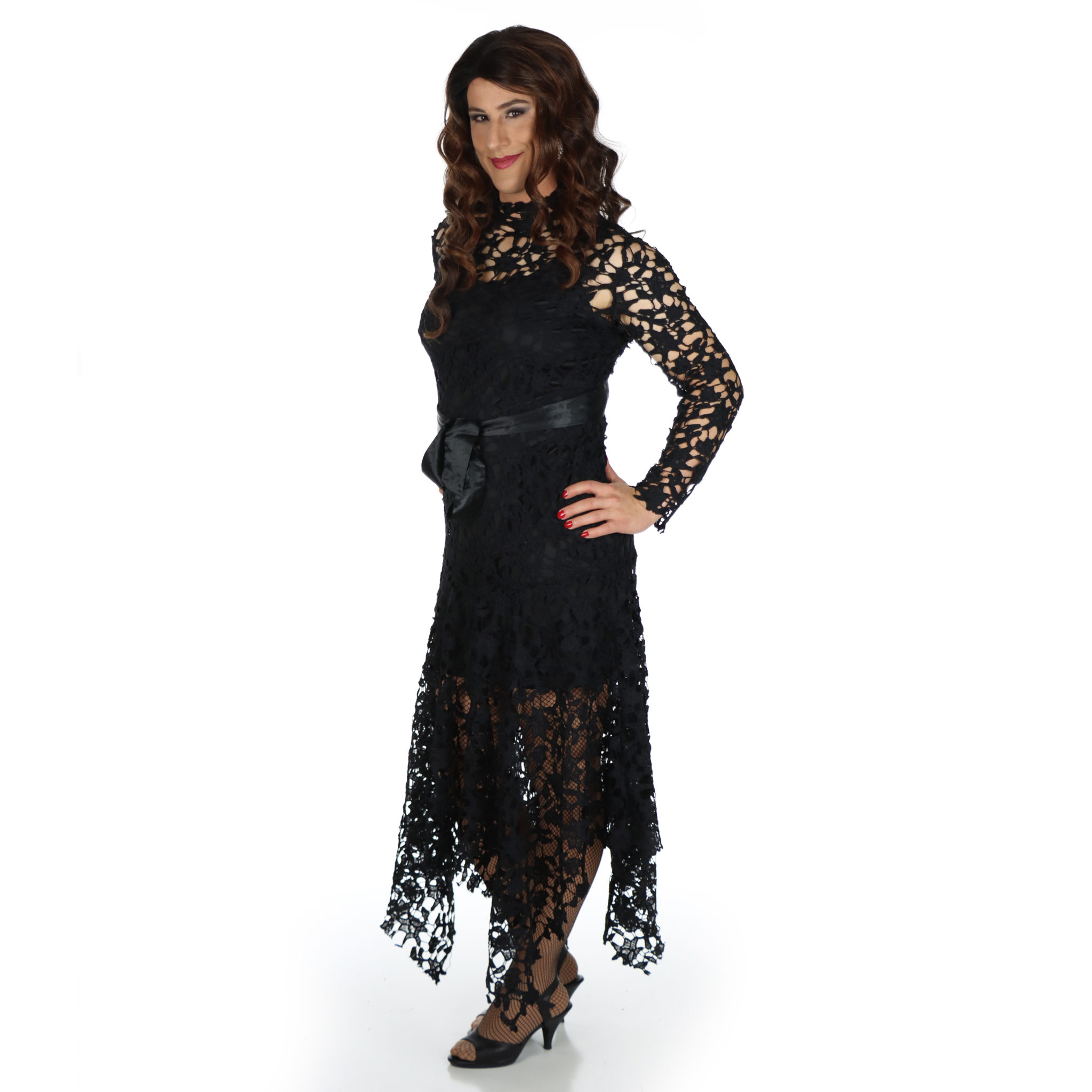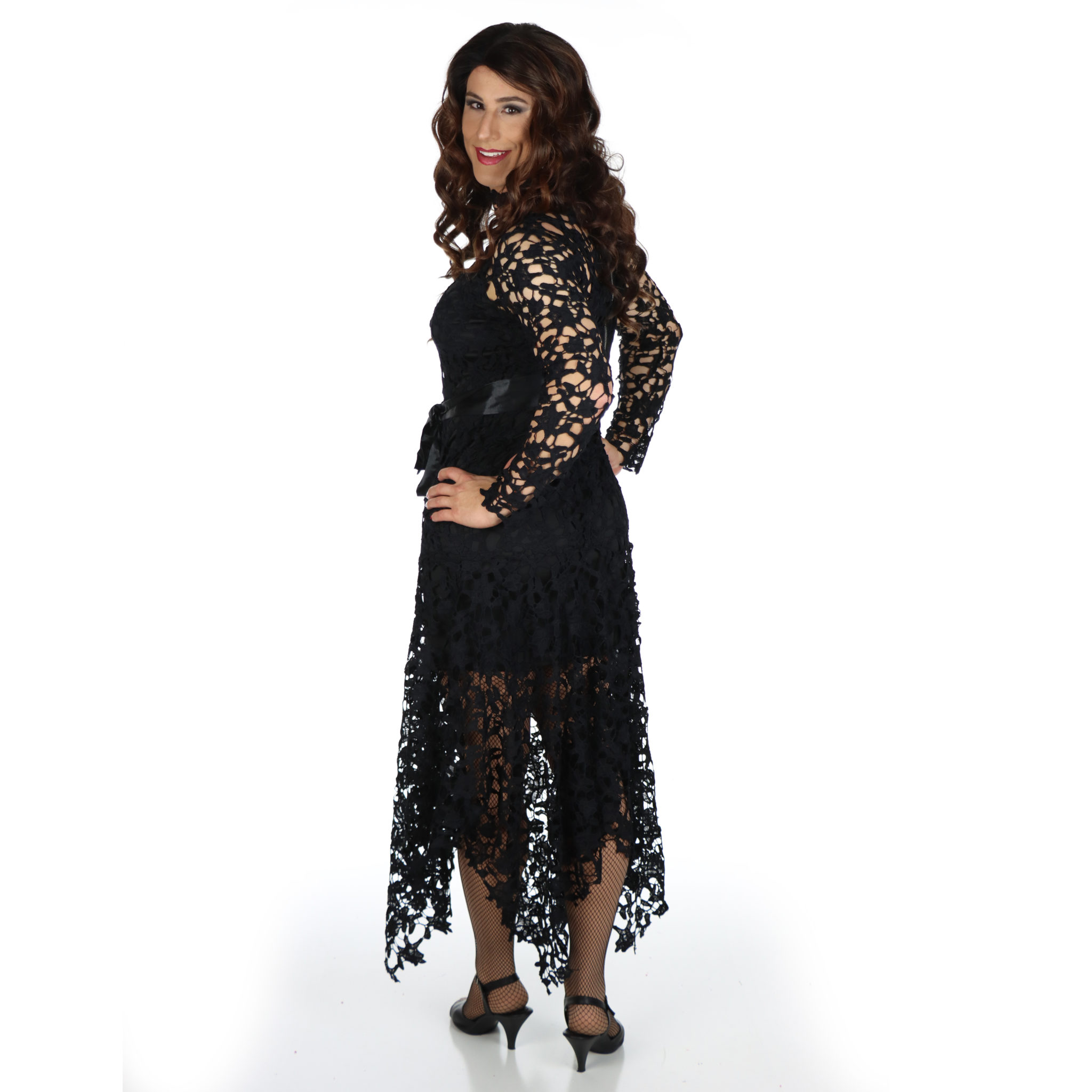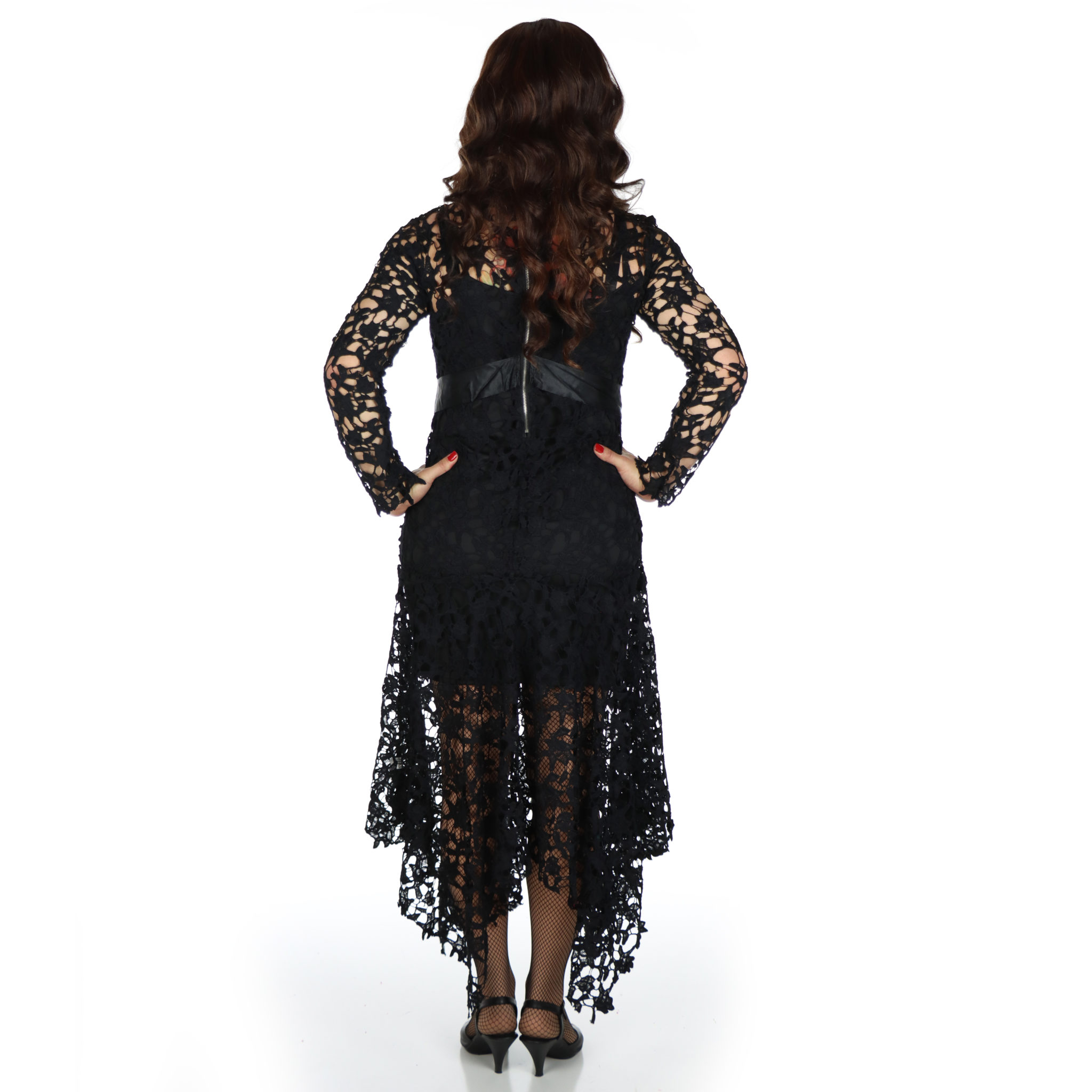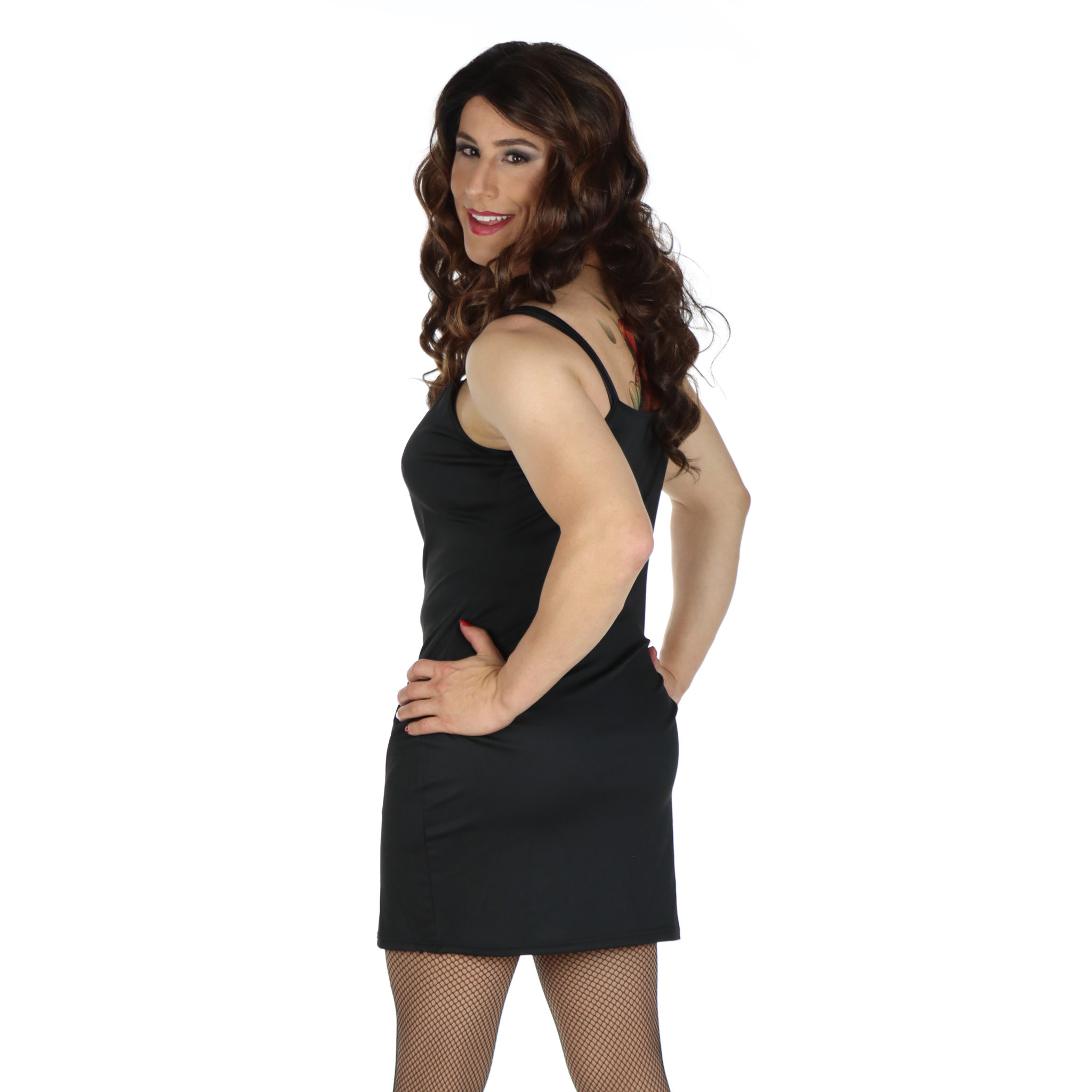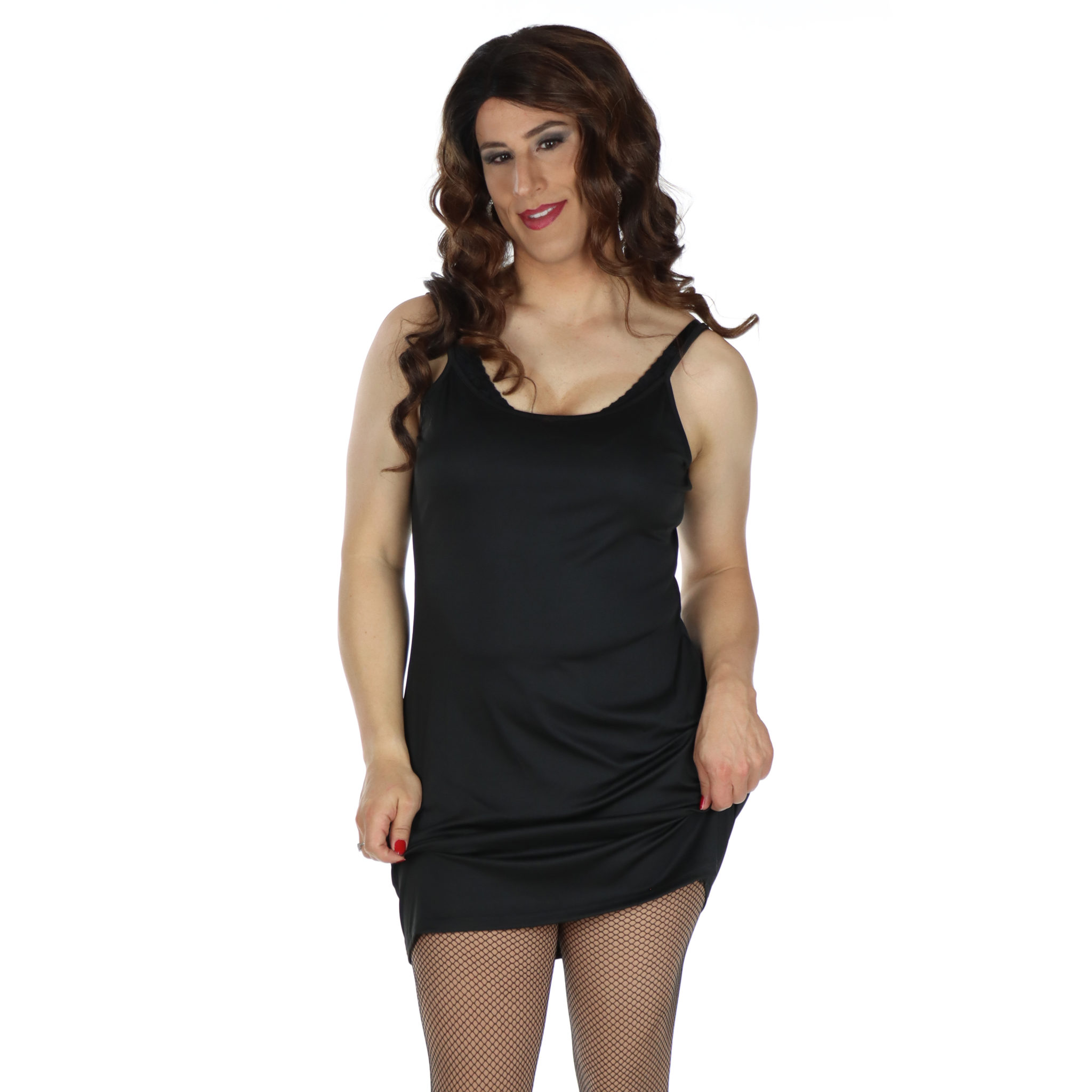 Crossdresser Black Dress: Two-in-One
Separate slip
Feminine lace overlay dress
Distracts from hairy arms, chest, and legs
Available in sizes 2X – 4X
Also available in red
Description
Crossdresser Black Dress
This versatile crossdresser black dress is two-in-one! It includes a stretchy, comfortable slip, plus a lacy net exterior. At the end of the night, you can take off this elegant dress and then you can lounge or sleep in the slip!
The inner slip has spaghetti straps, a mid-thigh hemline, and is solid black. The gorgeous lace overlay has a high neckline, long sleeves, and a varying length handkerchief hemline. It comes with a matching satin sash which can be tied around the waist or below the bust for a "empire waistline" look. This look, just under the bustline, emphasizes the bust, which may be just what you're looking for if you want to show off your lovely Proform Breast Forms. The long sleeves, high neckline, and low hemline are extremely feminine, while also providing some camouflage, and drawing attention away from some "problem" areas of the body that many crossdressers hide due to body hair. The combination of the shell and the lace overlay results in an elegant outfit.
Reviewed by Diana
This is definitely something I would wear to a fancy restaurant or formal event. The only problem is that I can't decide which one to wear; black, or red!
It's two in one! The slip is very comfortable and the material feels very nice against the skin. It's perfect for lounging around the house, or for sexy pajamas.
This dress has some weight to it. I find it to be very comforting, like being draped in a heavy blanket. It definitely doesn't feel cheap!
This outfit has plenty of coverage in case you're self-conscious about your biceps, legs, or other bits.
The bow is a cute touch!
Check out out Crossdresser Dress Guide for more dress tips.
| Size | Waist | Length | Bust | Hip |
| --- | --- | --- | --- | --- |
| 2X | 33″ | 60.2″ | 41″ | 43″ |
| 3X | 35″ | 60.6″ | 43″ | 45″ |
| 4X | 37″ | 61″ | 45″ | 47″ |