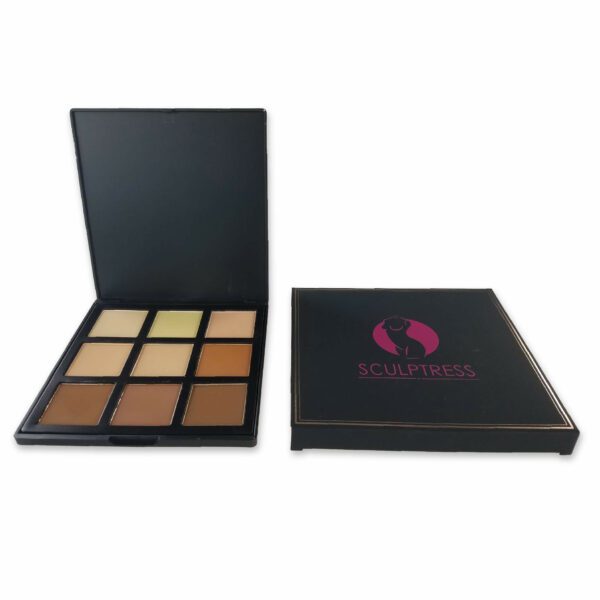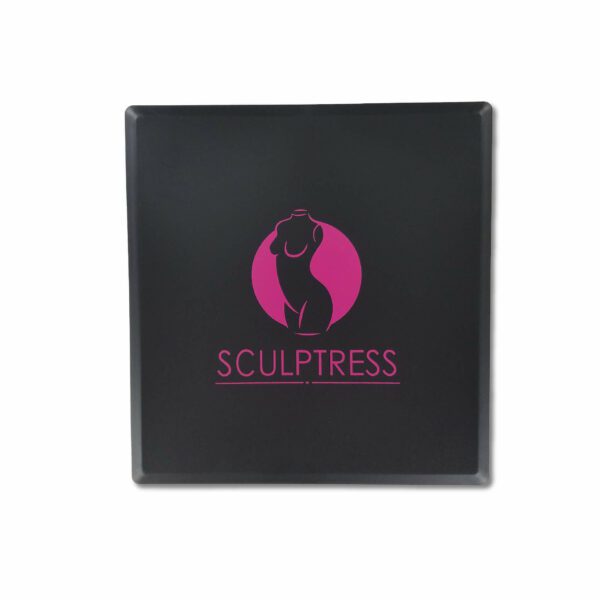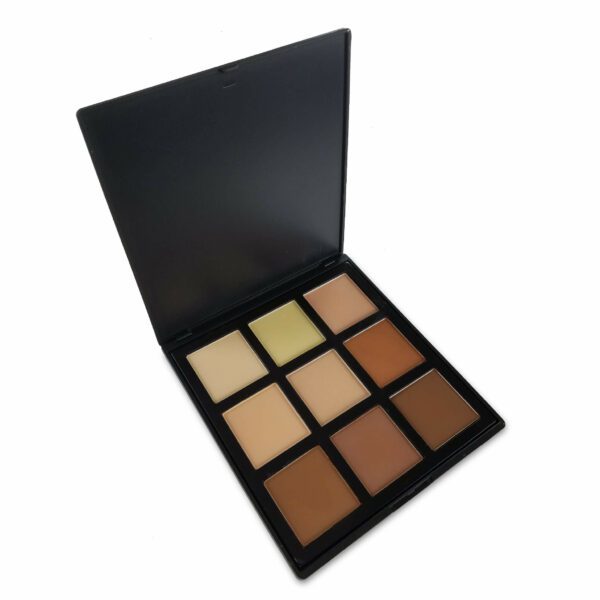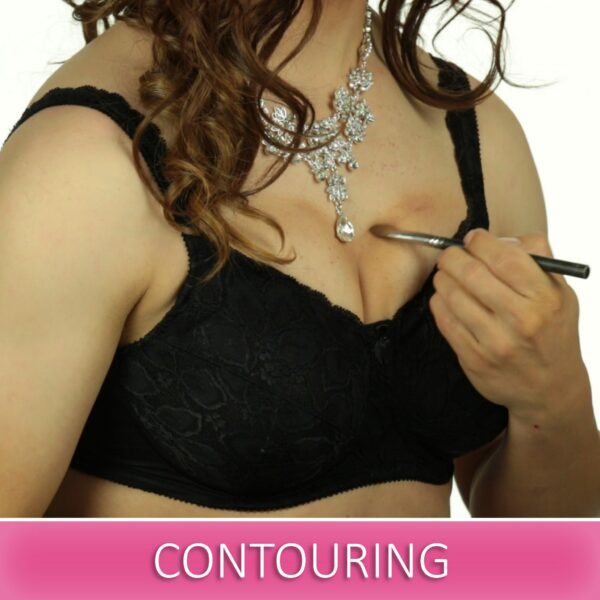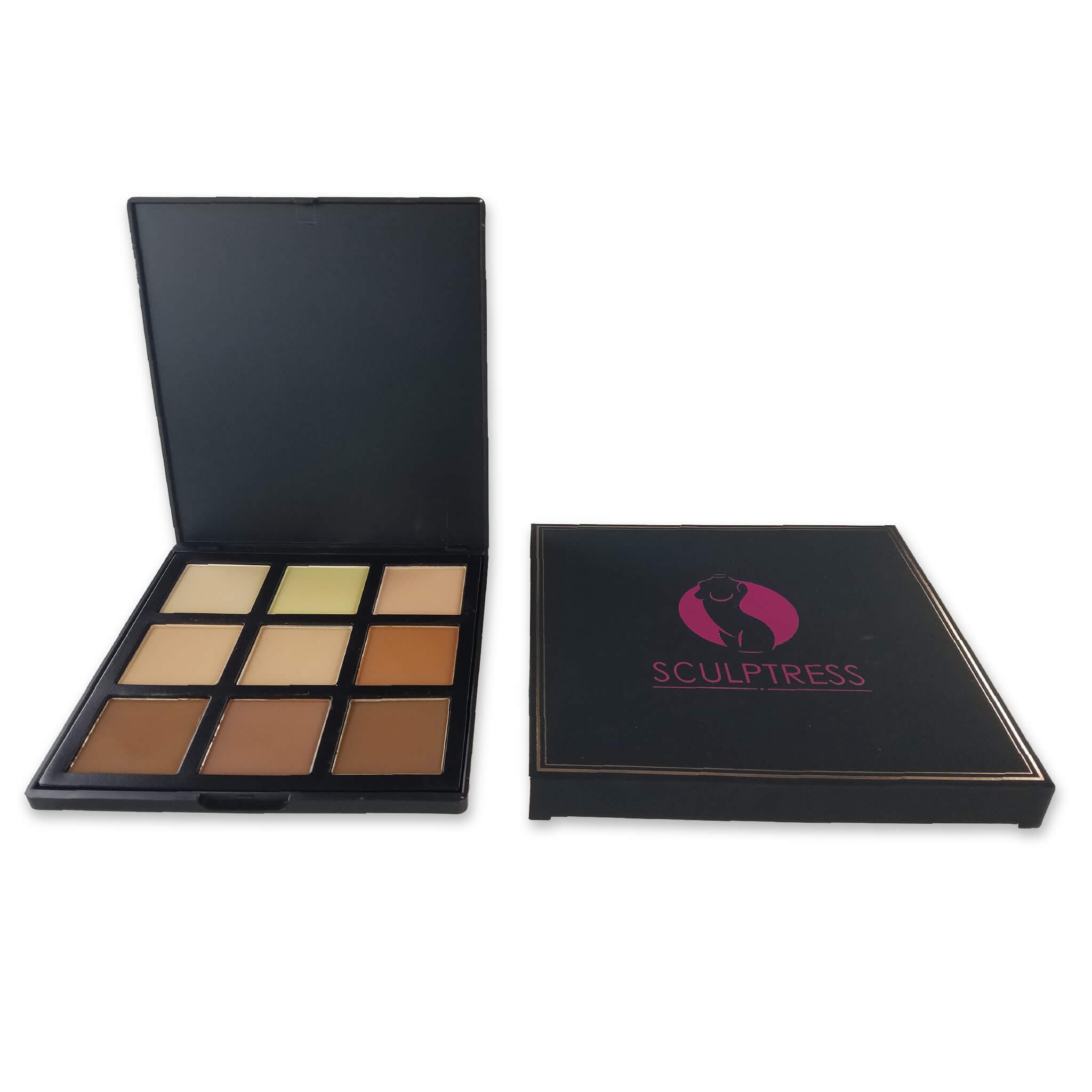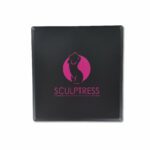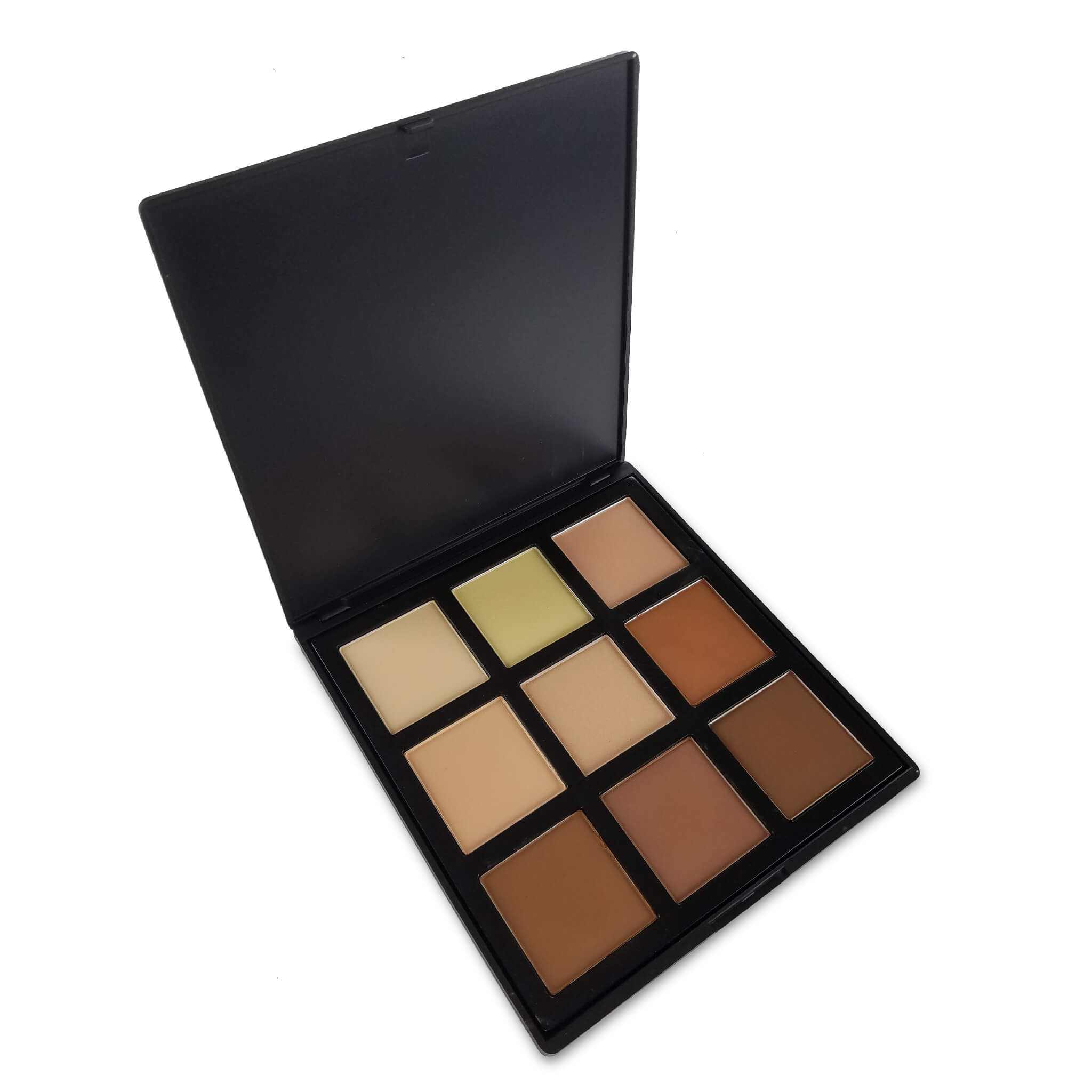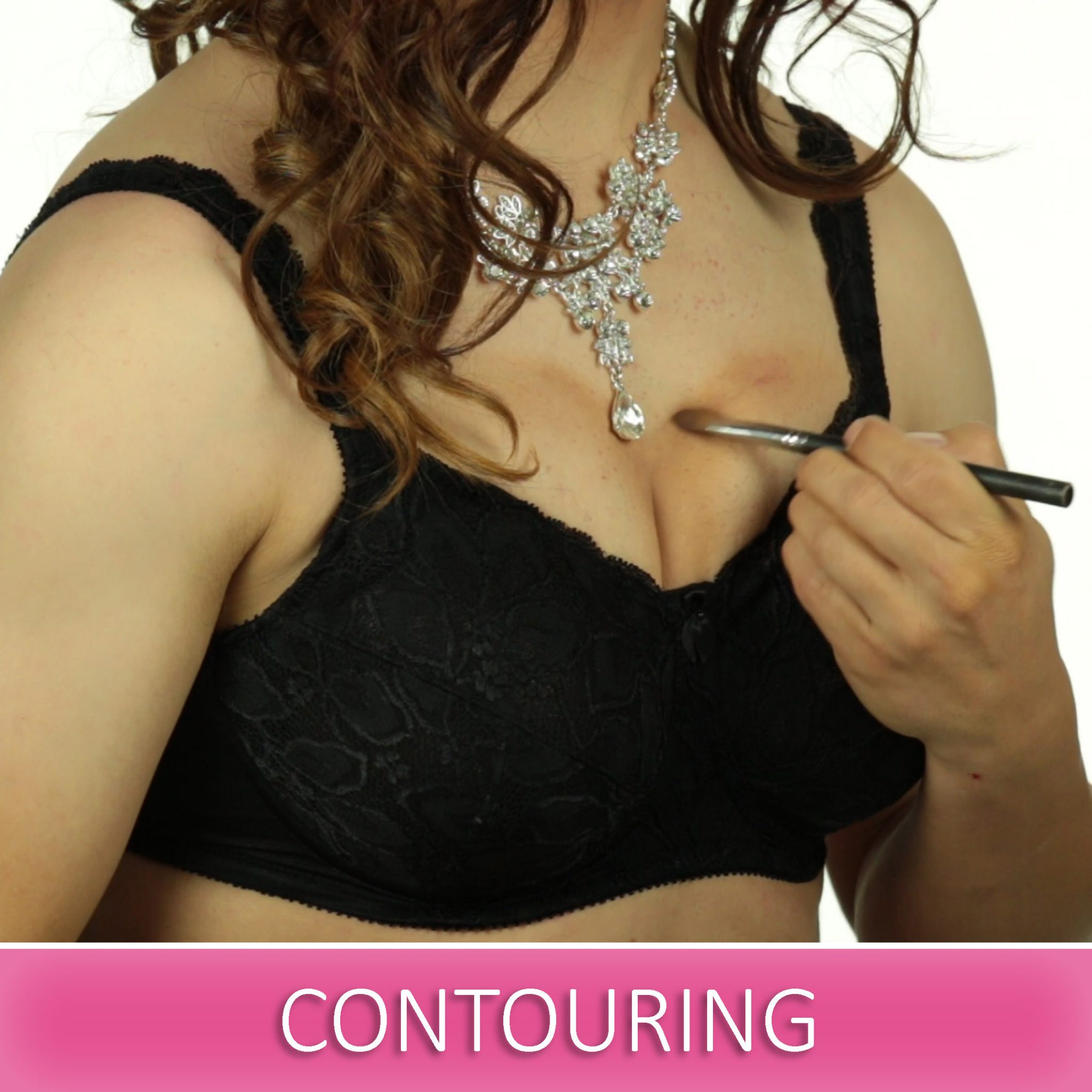 DressTech Drag Contour Makeup
$14.99
Pressed powder contour palette
9 highlight and contour colors
Ideal for face contouring and cleavage contouring
*Note: Brushes Not Included
Description
Use DressTech Drag Contour Makeup to feminize your face as well as enhance cleavage. This velvety pressed powder palette is formulated to blend easily and build in coverage. Sculpt your cheek bones, soften your jaw, and shape your nose with highlights and contours. Use this palette along with the DressTech Cleavage Bra to produce deep, stunning cleavage. For those who want all this and more, check out the Complete Cleavage Kit and save!
Highlight and Contour Makeup Tutorial
Learning drag contour makeup is an essential step for crossdressing or drag art. Contouring minimizes size, creates shadowing, and softens corners, whereas highlighting emphasizes bone structure, heightens cheekbones, thins your nose, and shapes your brow. Contours and highlights are applied best with makeup brushes. For maximum effect, start with a clean brush when switching between colors.
Drag Contour Makeup
Begin with contouring around the frame of the face. Choose the dark color in the palette that best matches your undertone. Blend the corners of your forehead from your hairline forward to create a rounded forehead shape. Next, contour from your ear halfway down your cheek toward your mouth. Blend your contour up your cheekbone, and then repeat on the other side. Contour your jaw to minimize hard corners, soften your jawline, and finally, round your chin. Lastly, contour down either side of your nose and under the tip. Make the distance between the lines as thin as you would like and the tip of your nose as high as you want. Blend any areas you've contoured so they appear as subtle shadows.
Drag Highlight Makeup
Highlight anywhere you want light to appear to be hitting your face. For example, the tops of your cheekbones, your forehead between and above your eyebrows, and in between your nose contour lines. Other areas include under your eyebrows to make your brow bone appear higher and softer, and above your lip line for a more pronounced pout. Be sure to blend highlight into your skin tone, and blend away any hard lines.
Drag Cleavage Contour and Highlight
No drag contour makeup is complete without cleavage and DressTech makes it easy to achieve! Cover the area with Skin Prep Pro antiperspirant and then put on a sticky bra to squeeze cleavage together. Apply the contour in an arc to the top of each of each breast with the darkest point in deepest point. After you've done that apply highlight all around the area and blend them together. Well done, you've completed drag contour makeup!
Check out Diana's video on Cleavage Contouring to see these steps in action!
---
Only logged in customers who have purchased this product may leave a review.