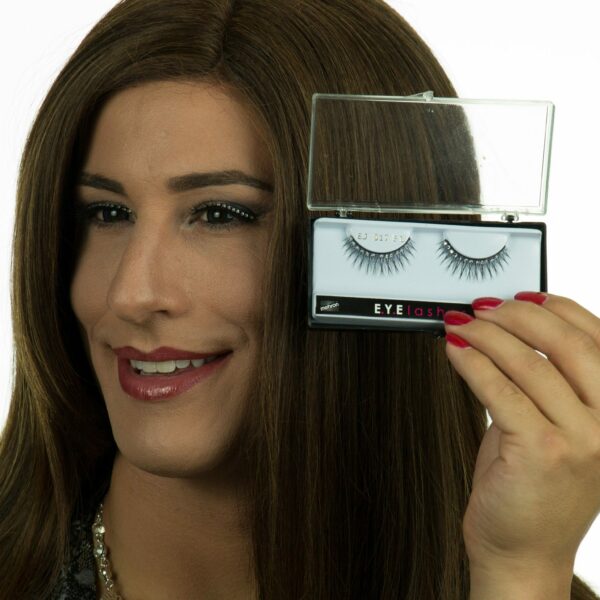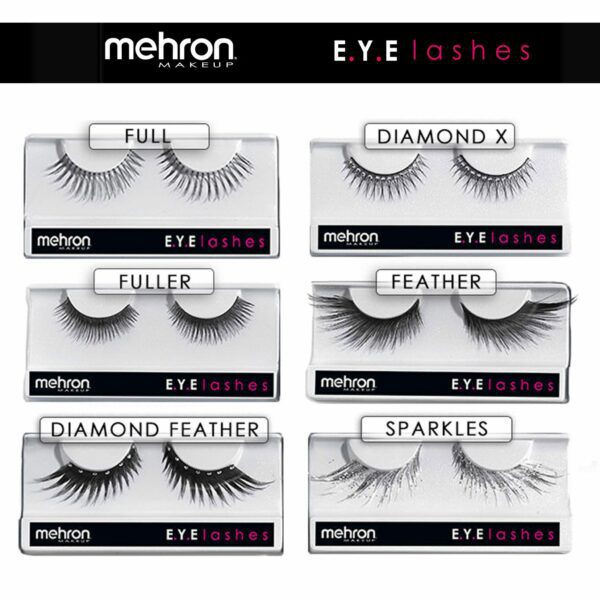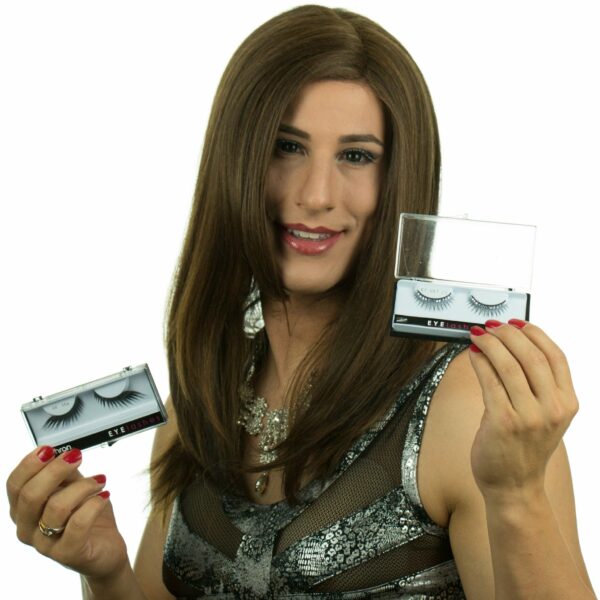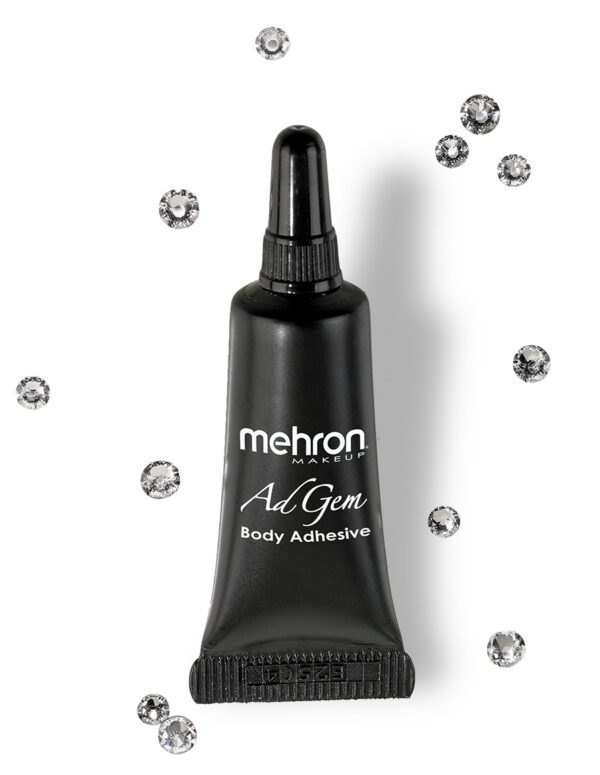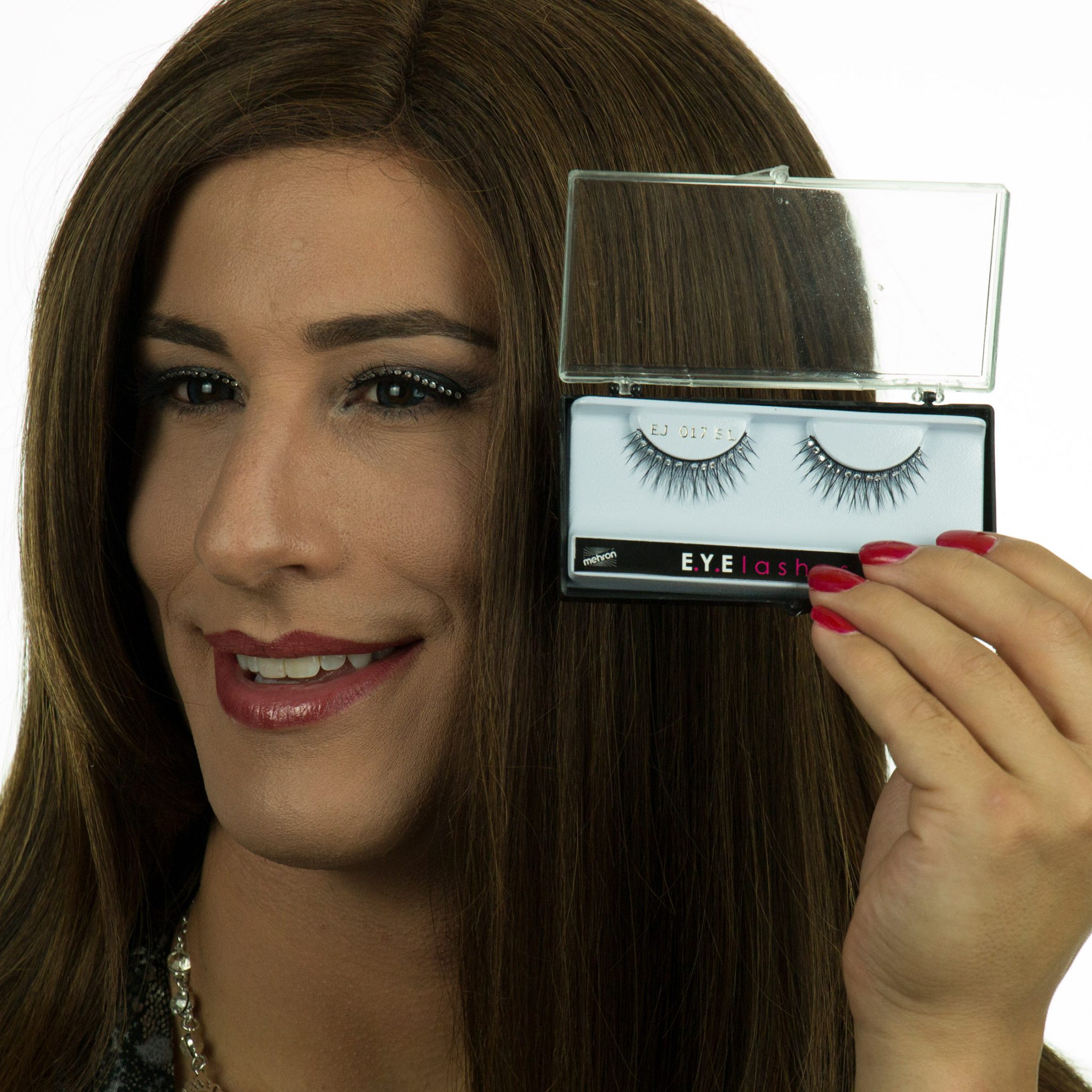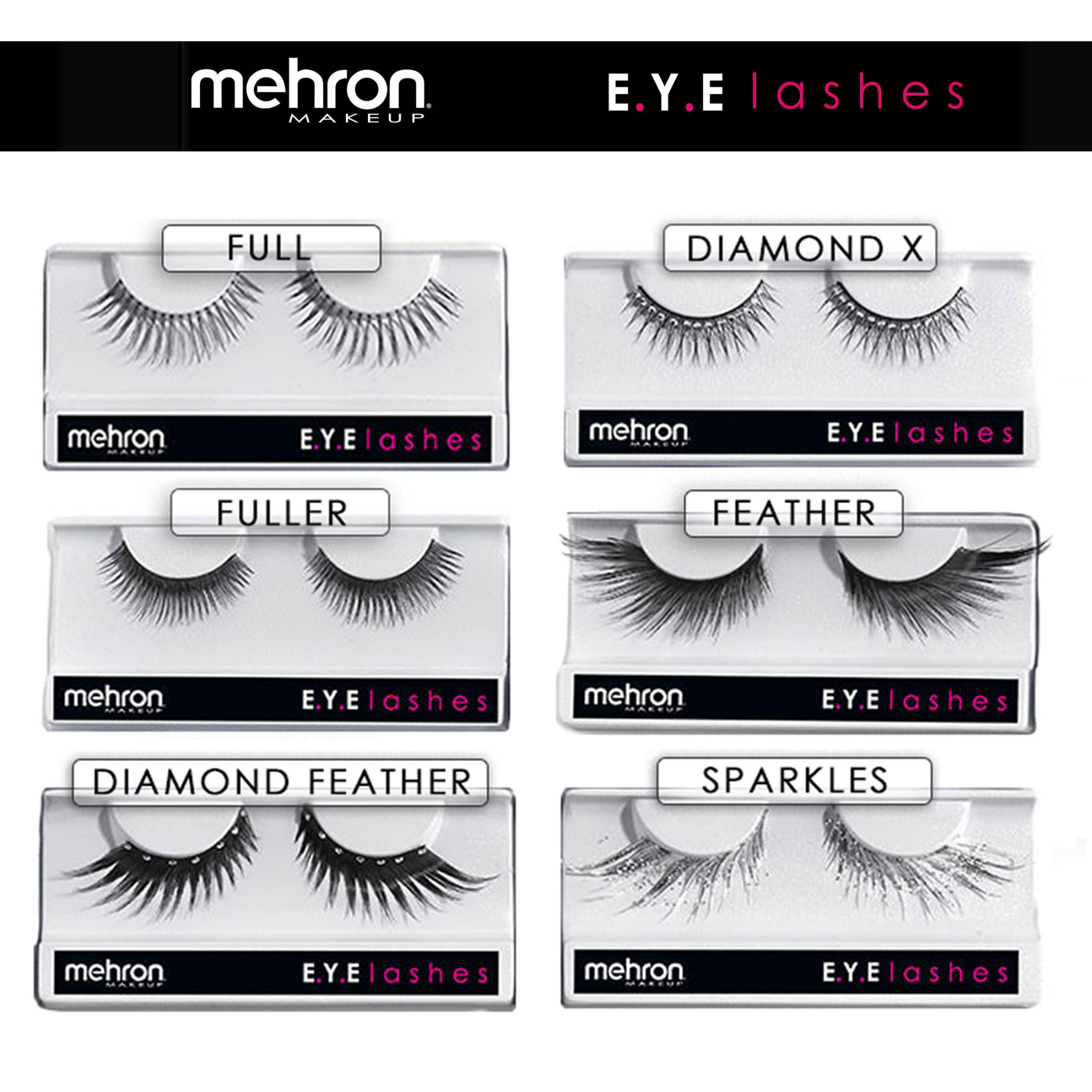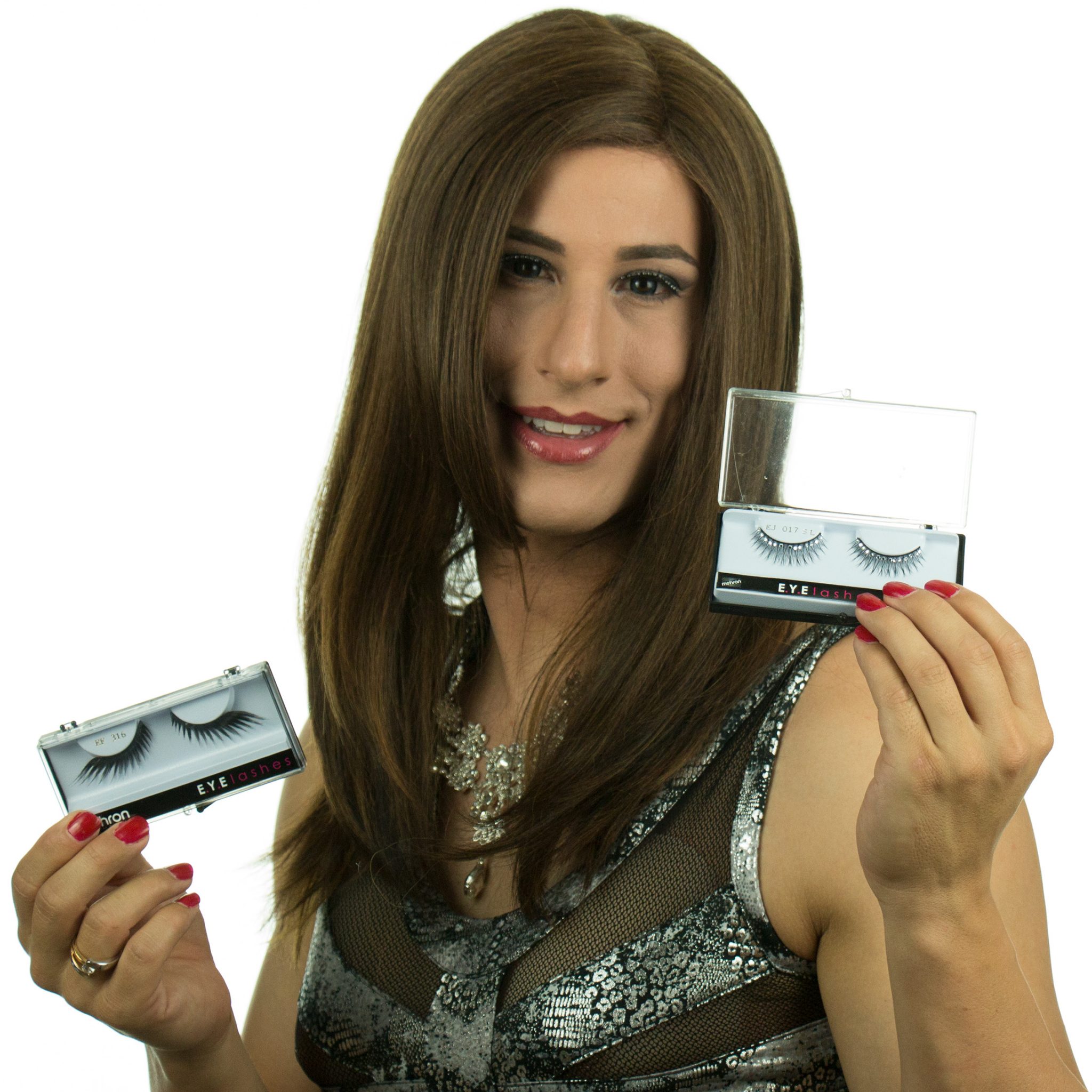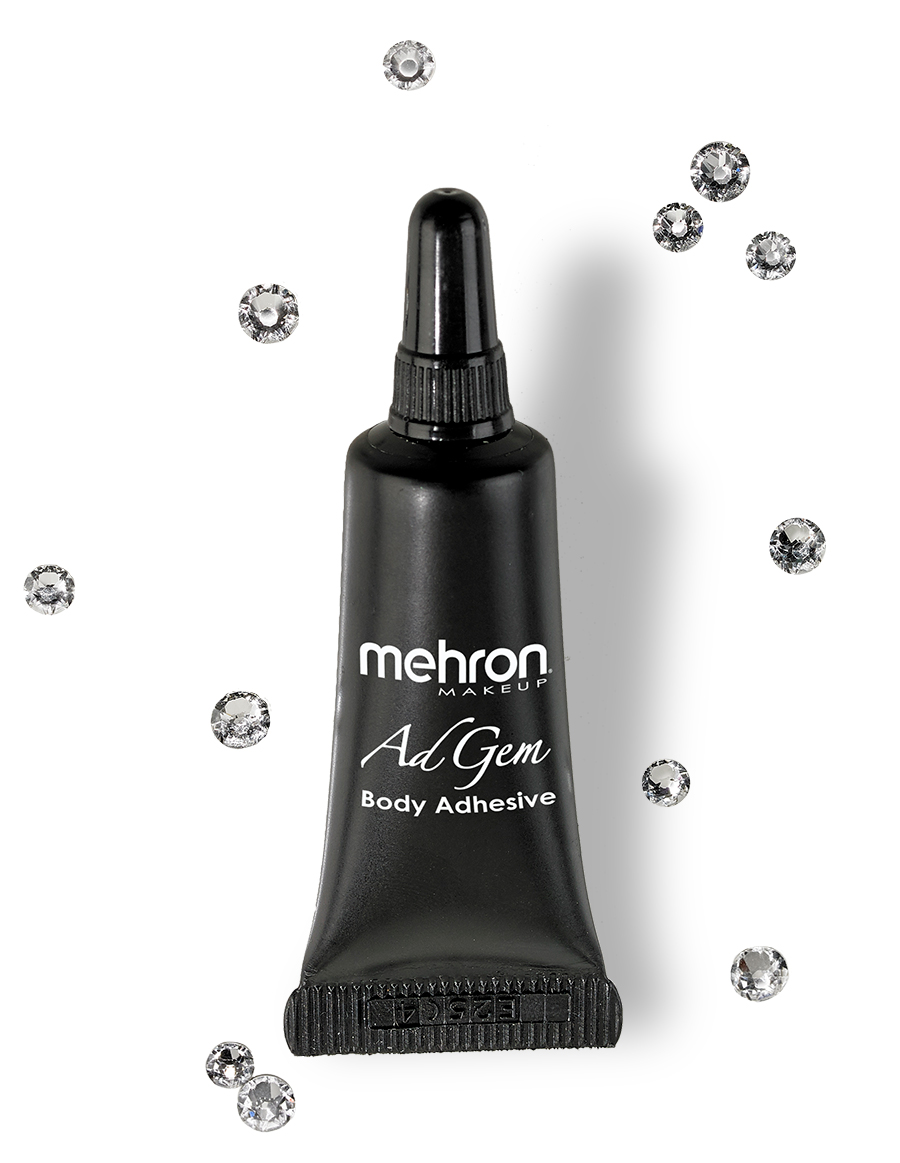 Mehron Drag Queen Eyelashes
$8.95 – $12.50
Hand Made
Fully Synthetic (No Animal Materials)
Re-useable 10X
Storage case included
Description
Additional information
Reviews (0)
Instructions
Description
Apply Drag Queen Eyelashes to make your eyes pop, while providing a stylish finishing touch to your makeup. These drag lashes are handmade from synthetic materials and may be re-used up to 10 times when carefully handled and cleaned. Store them in the included case between uses. Customize your lash look by picking from a variety of styles and then wearing them full or trimming them to fit your eye:
Diamond X: Adds volume and shine with rhinestone embellishments.
Diamond Feather: Winged sweeping feathers with glamorous rhinestones.
Full: Classic glamour design to enhance everyday volume and length.
Fuller: Pump up the volume and length for maximum oomph.
Feather: Dramatic full sweeping winged design brings out your inner diva.
Sparkles: Glistening silver tinsel with sparkles are perfect for any celebration.
How to Apply False Eyelashes
Release Mehron Drag Queen Eyelashes from tray by pressing down on the lashes with your thumb and gently pulling the band away from the plastic. Pulling it off by one end could damage the strip resulting in a misshapen band or missing hairs. Measure the strip against your eye and trim to size if necessary. Apply a thin layer of AdGem glue to the drag lashes. Allow glue to dry for 15-30 seconds, or until it becomes tacky. Place the strip as close to lash line as possible. Eyeliner provides a guide and hides an uneven placement. Holding the lashes with tweezers moves your hand out of your line of vision, therefor making it easier to see where you're placing them. Press the middle as well as each end of lash to secure it to your lid. After that keep your eyelid still for 30 seconds while lashes dry.
---
Use with Mehron AdGem Adhesive
Mehron AdGem Adhesive is a skin-safe and latex-free adhesive for attaching glitters, jewels, drag queen eyelashes, and other cosmetic accessories. In addition it includes 12 Swarovski rhinestones to creatively adorn your face.
Additional information
| | |
| --- | --- |
| Dimensions | N/A |
| Style | Diamond X, Diamond Feather, Full, Fuller, Feather, Sparkles, AdGem Adhesive |
Apply using AdGem non-latex adhesive.  Apply adhesive onto the back of the eyelash and wait about 30 seconds until the adhesive becomes tacky. Delicately place the lashes as close to the natural lash line as possible. Press from end to end and hold in place until the adhesive dries (30 seconds to a minute). Remove by applying a small amount of eye makeup remover onto the base of the eyelashes where the adhesive was applied. After the adhesive has softened, take the outer corner of the lash band and gently pull off the E.Y.E Lash.  When handled carefully, E.Y.E Lashes may be reused up to 10 times.