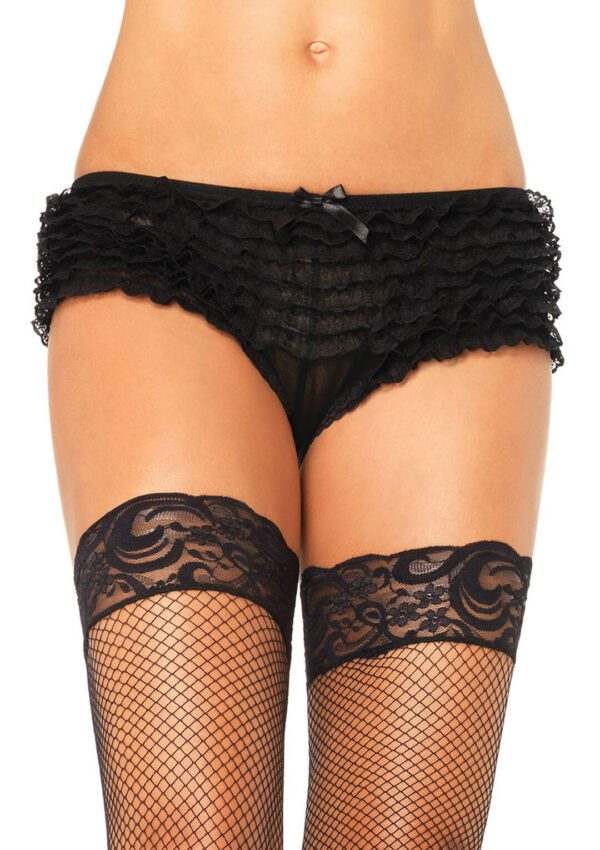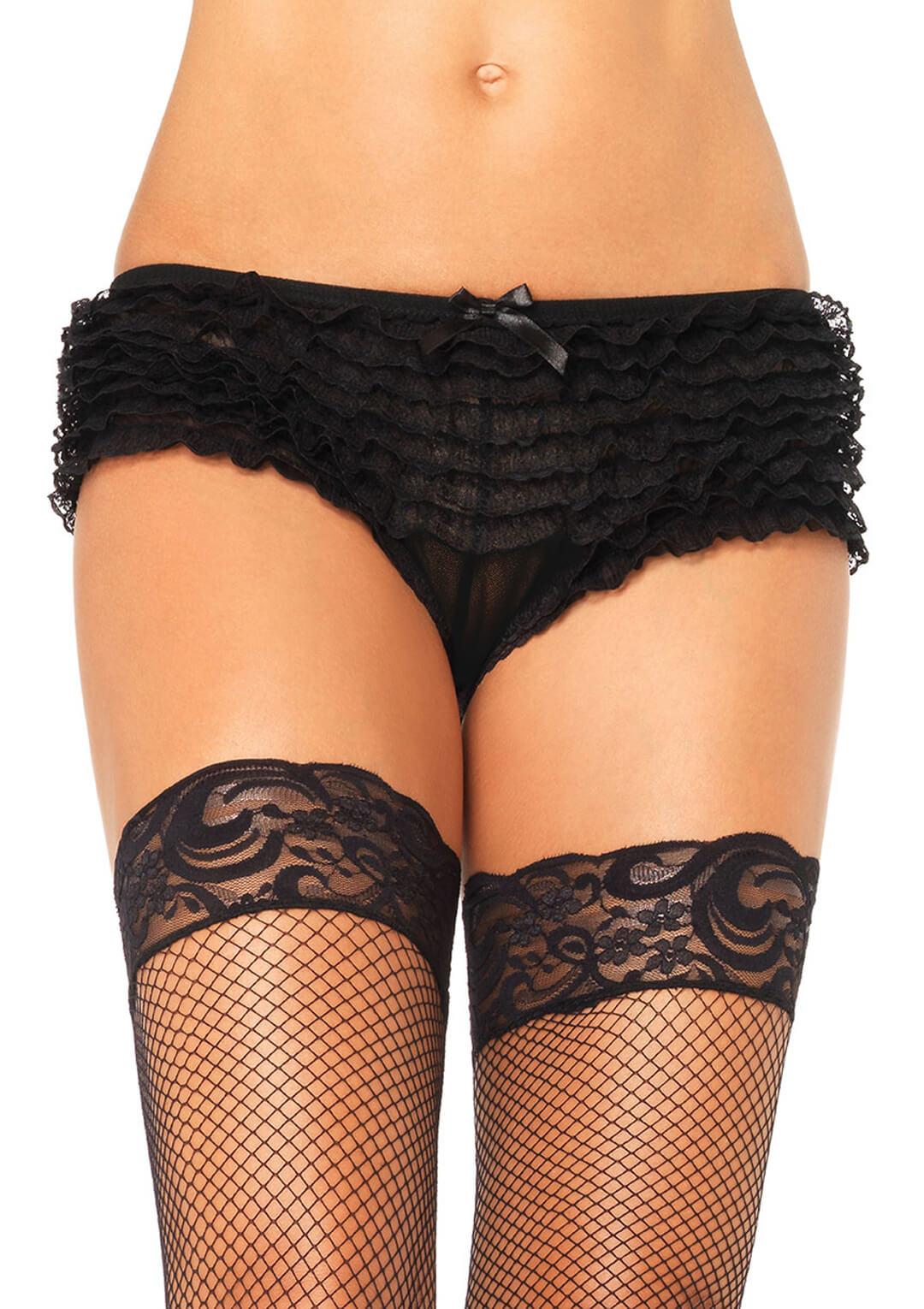 Black Lace Ruffle Crossdressing Panties
$23.99
Made by Leg Avenue
Use them as panties OR sexy ruffle shorts
Perfect for burlesque outfits and sexy costumes
Description
Black ruffle crossdressing panties with front bow detail. The ruffles aren't only cute, they also add fullness to the hips and buttocks for a more feminine figure. You can wear them as panties, or as sexy ruffle shorts. They pair nicely with a corset and they're perfect for burlesque outfits and sexy costumes! Made by Leg Avenue.
Also available in white.
Ruffle Crossdressing Panties Size Details
One Size: 34-40″ Hips, Women's Size 10-14
Queen Size: 42″-44″ Hips, Women's Size 16-20
Reviewed By Diana
These are super stretchy, so you're pretty much guaranteed to find a great fit. I used a black pair as part of a burlesque costume. I did note that they are slightly sheer, but it wasn't a problem because I wore a gaff underneath.
---
Only logged in customers who have purchased this product may leave a review.