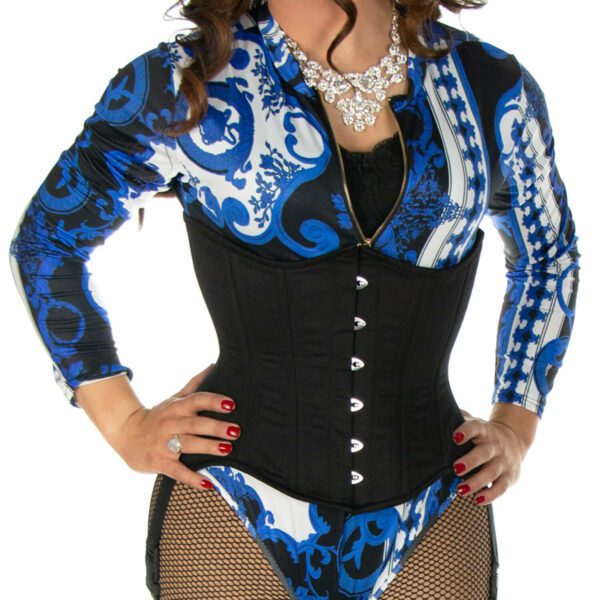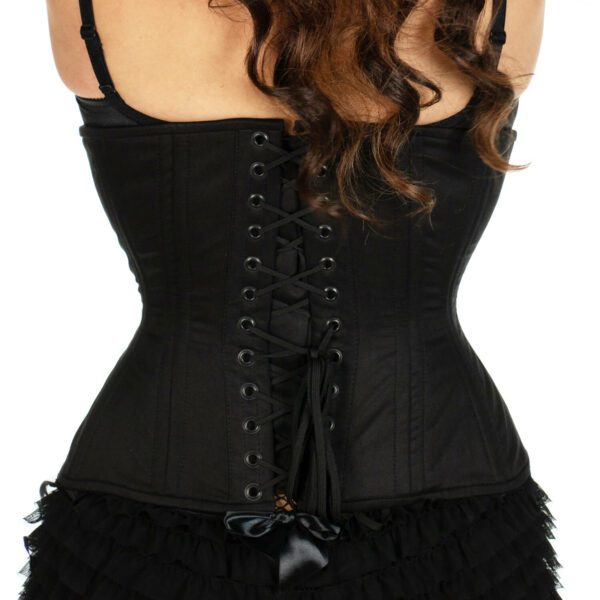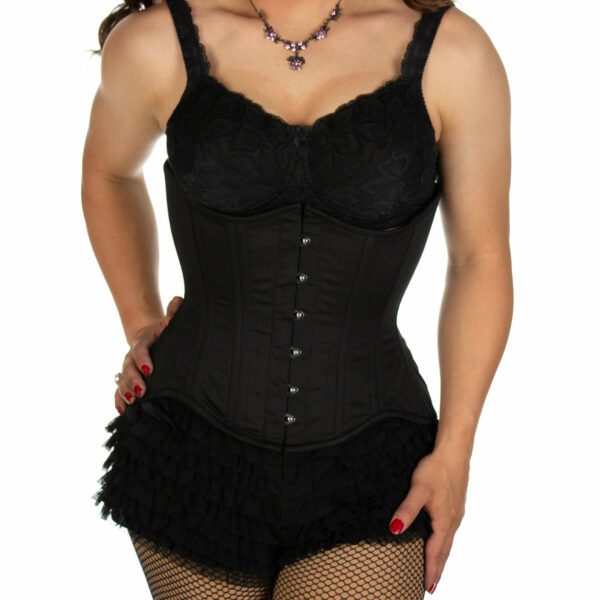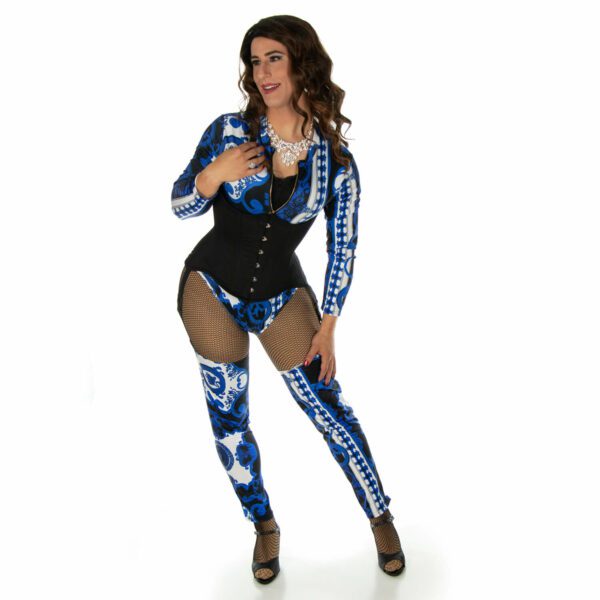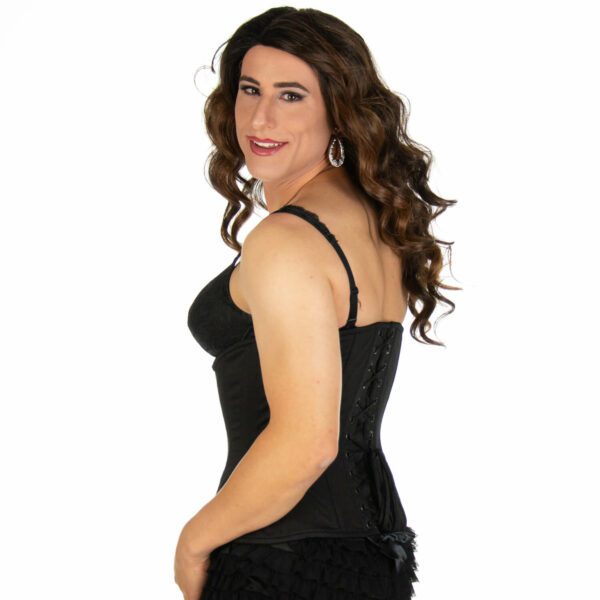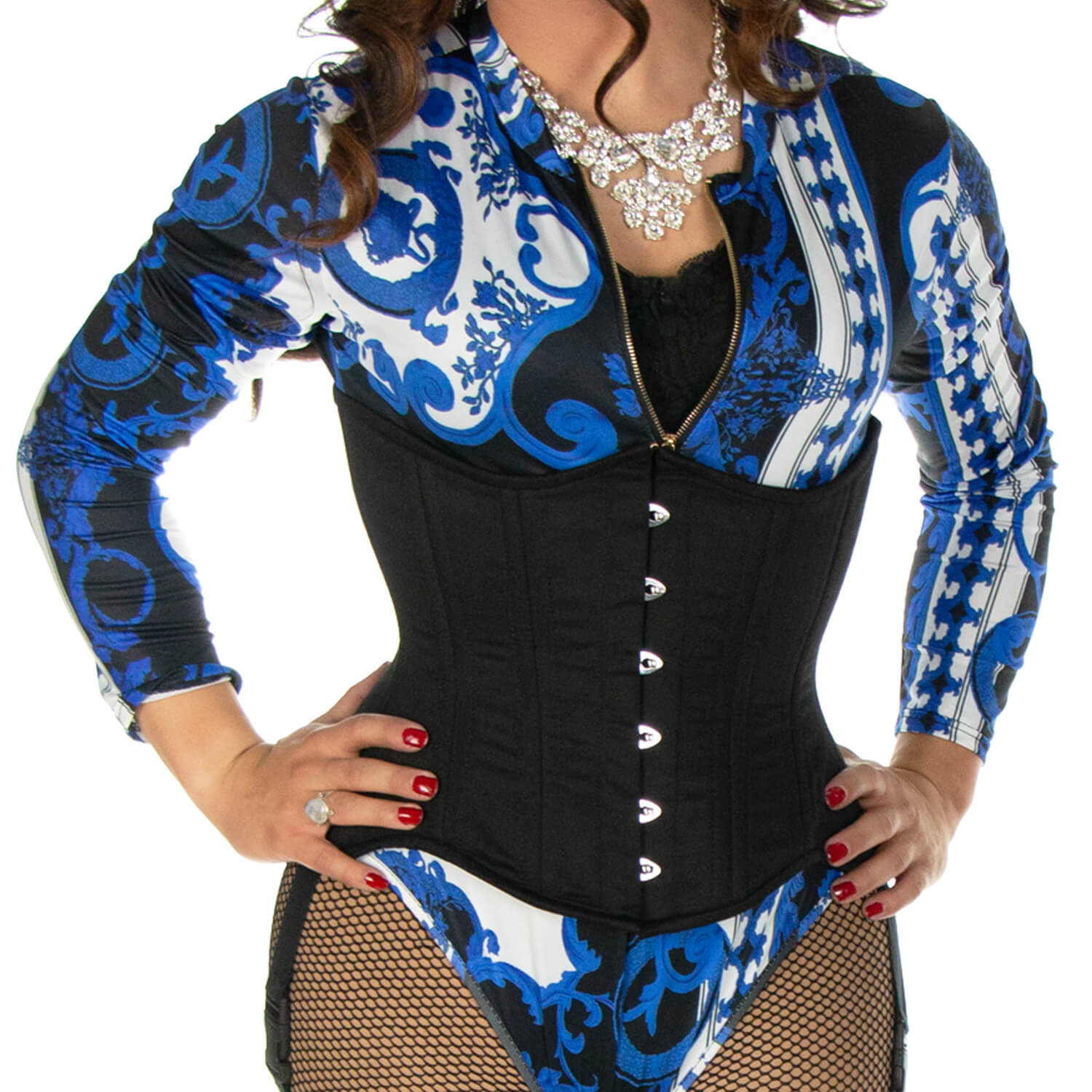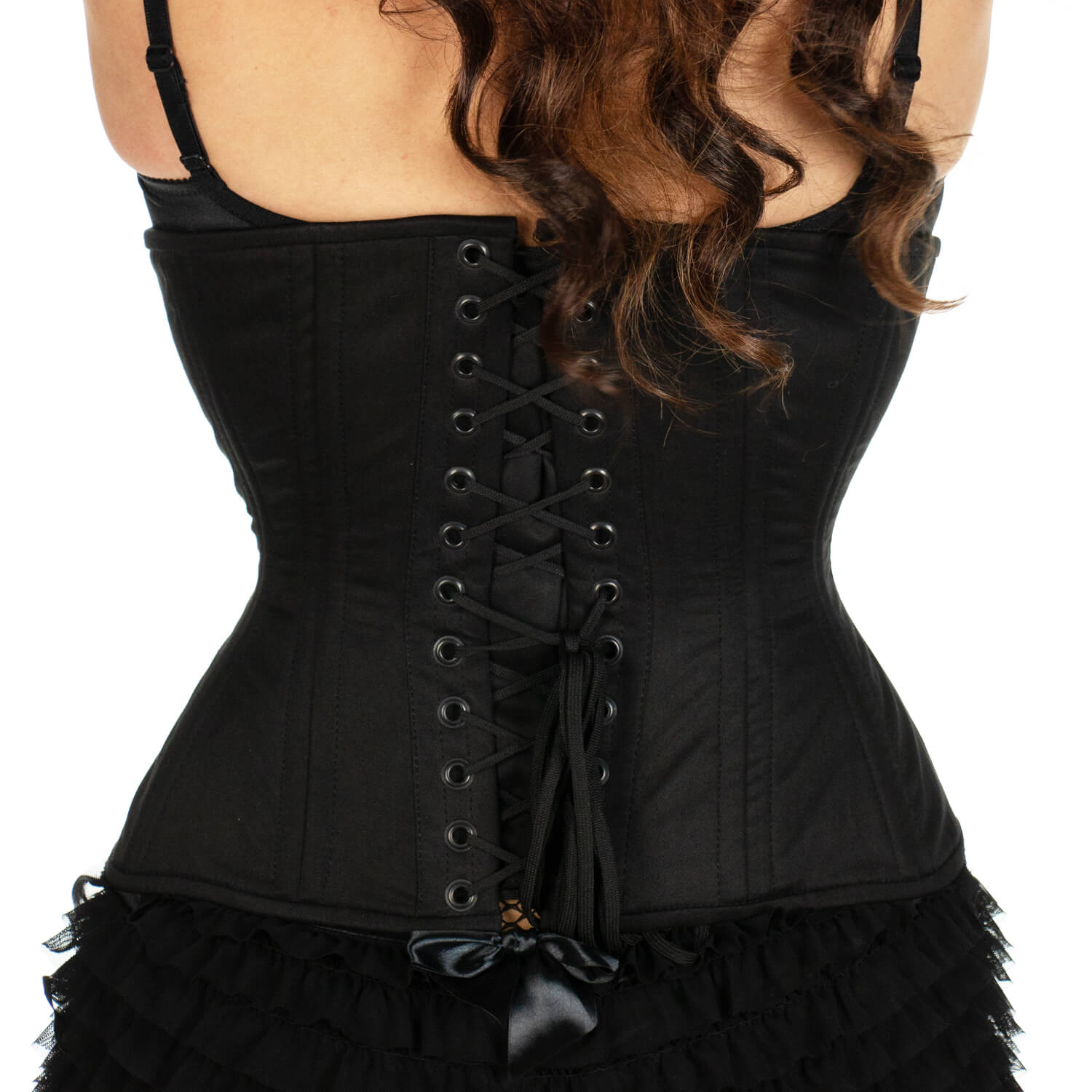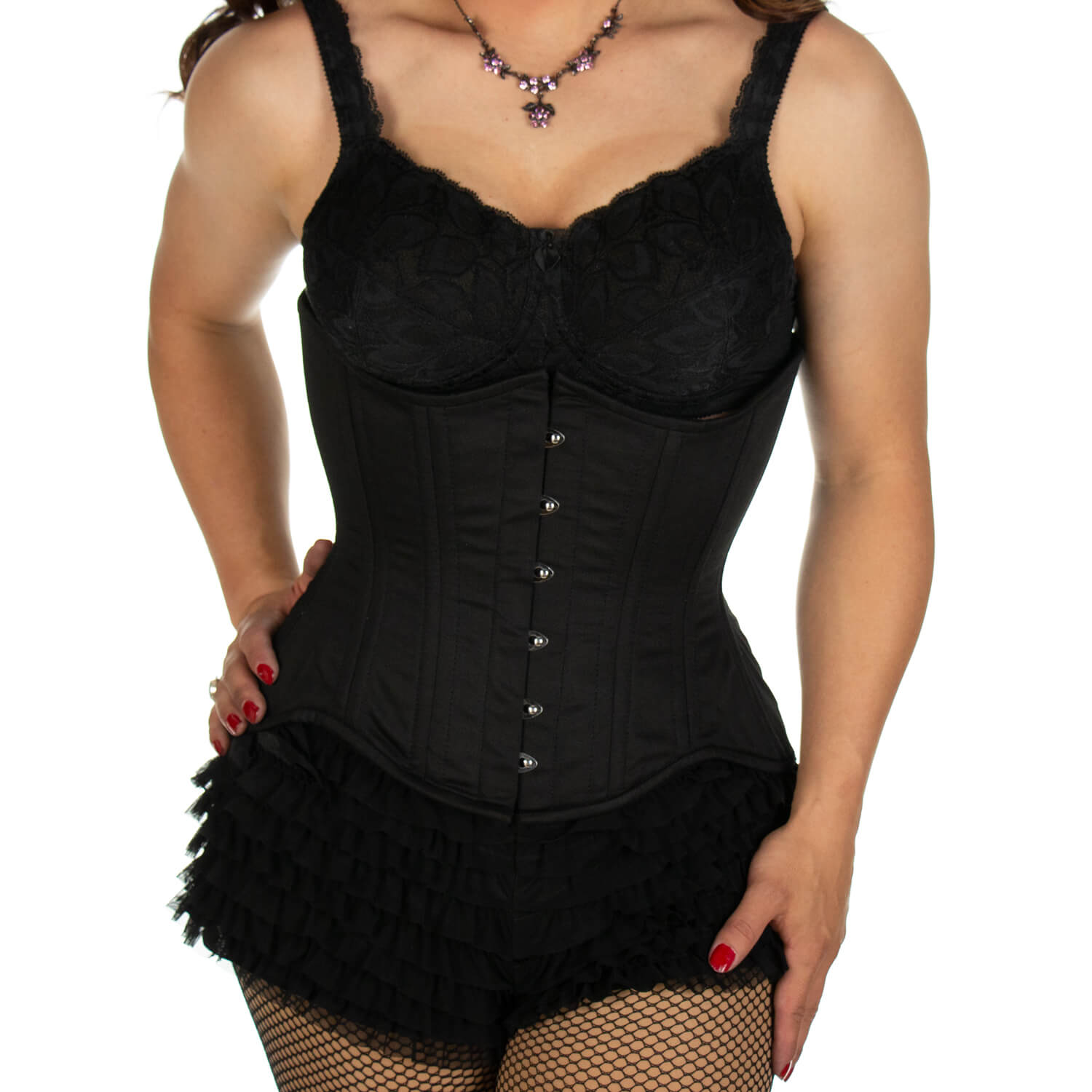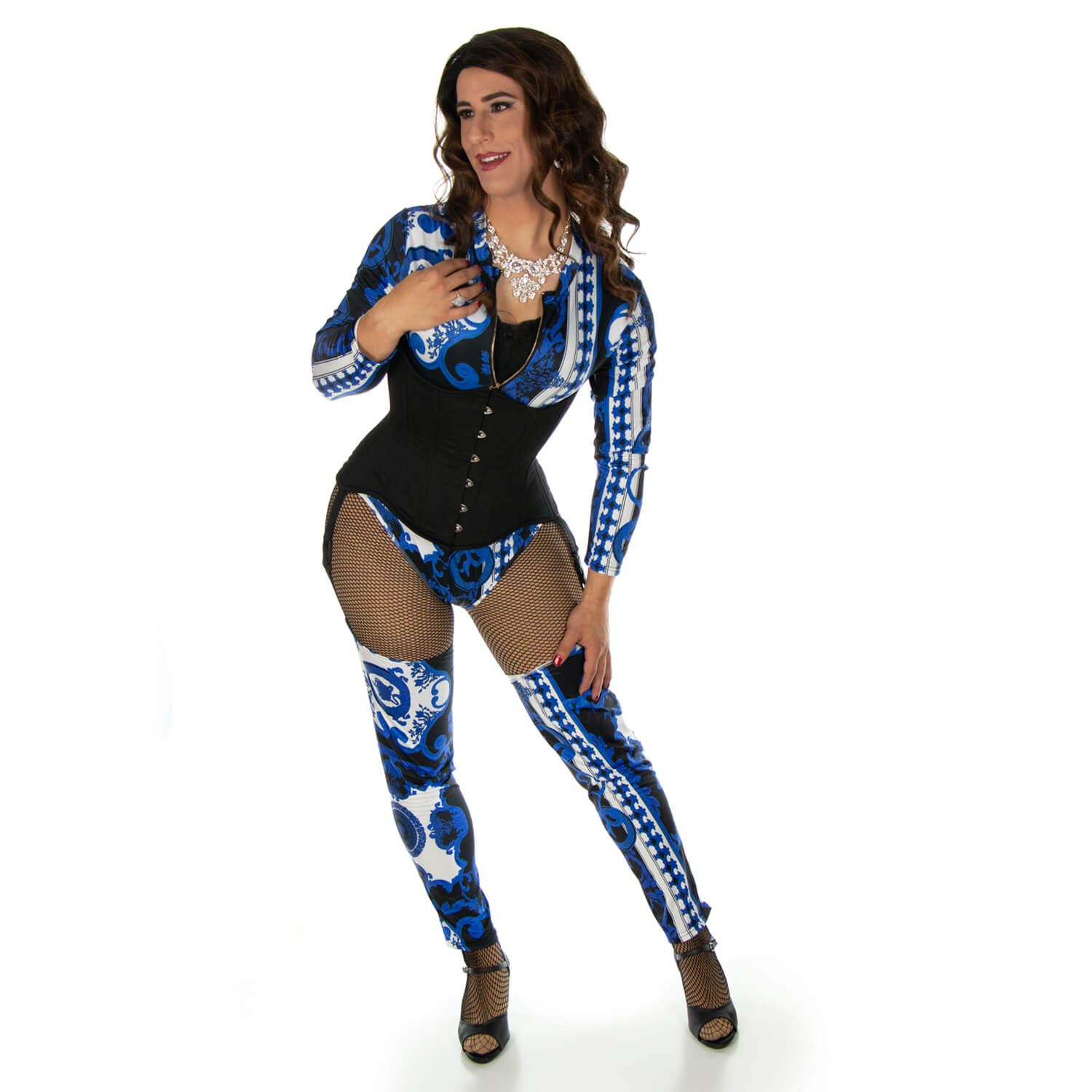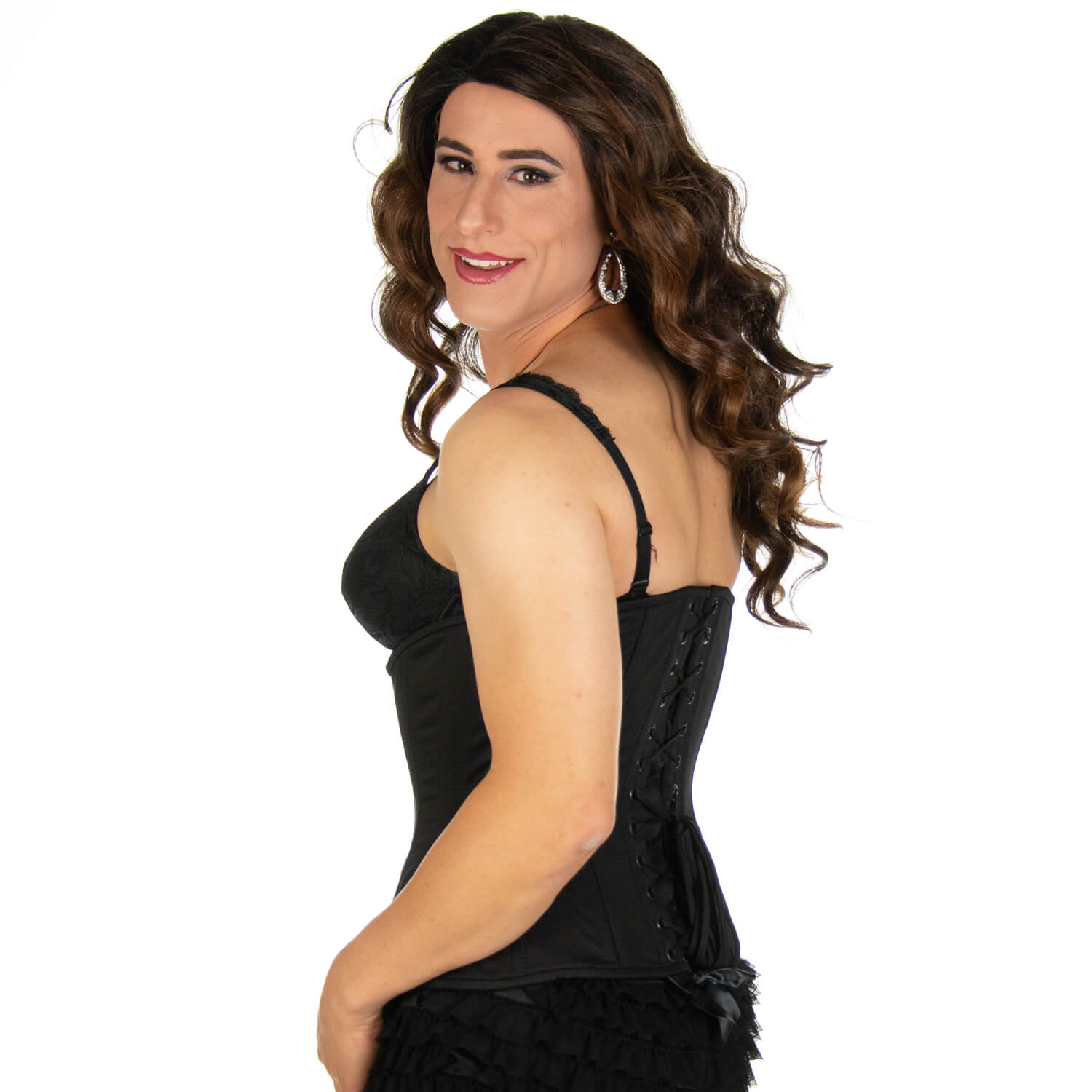 Crossdresser Corset
Provides a feminine hourglass figure
Reduces waist measurement by 4 inches
Double steel boned for extra holding power
Flat laces don't "imprint" on your clothing when "stealthing"
Extra thick busk pins and large grommets for extra strength
Built-in garter loops
Underbust design allows you to complete your figure with breast forms and bras to meet your individual needs
Description
Additional information
Reviews (1)
Description
The crossdresser corset from DressTech!
Smooth and shape your midsection for a more feminine shape. Diana loves to combine this crossdresser corset with DressTech silicone hip pads for a complete and stunning hourglass figure!
Unlike cheaper costume corsets, this sturdy waist trainer features double steel boning for twice the support. The busk has been upgraded with large diameter pins, and extra large grommets have been used for additional strength and longevity. Go ahead and lace this corset tight! The DressTech crossdresser corset will reduce your waist measurement by 4 inches and deliver the curves that you've been dreaming of.
Why choose an under bust corset? Diana loves to point out that, "unlike genetic women, I own several pairs of breasts! My under bust corset is super versatile because it always fits, no matter which breast forms I'm wearing." Speaking of versatility, the new DressTech corset is attractive enough to wear over clothing, yet smooth enough to be worn as a "stealth" body shaper. Diana recommends that you keep your first corset plain and simple because unnecessary frilly bits don't hide very well underneath your clothing.
How to choose the correct size?
Measure your natural waist in inches. This is your waist circumference – round up to the closest inch. Most people should choose a corset that is approximately 4″ smaller than your natural waist measurement. If you have a high body mass index (ie you are extra squishy) they you may subtract an additional inch.
Feminine Body Shapes
One of the key ingredients in appearing female, is body shape. While men more often have a straight up-and-down figure, women tend to have more of an hourglass figure, with a waist that is significantly narrower than the hips. Two key components help to transform a "male" figure to a "female" figure which are to make the waist narrower, and to make the hips wider. Once your fundamental shape is that of a female, you can shop for clothing anywhere other women shop, and have the expectation that the clothes you purchase will actually fit your form and not be super-tight in some areas, while being baggy and loose in others.
How do I get a smaller waist and bigger hips?
The DressTech crossdresser corset will reduce your waist up to 4″, (or up to 6″ if you carry a lot of weight around your midsection), and our DressTech silicone hip pads will increase your hip dimension anywhere from 3″ – 5″ depending on which size you're wearing. Our butt pads will add another 1″ to your total circumference. If you are interested in and dedicated to waist training (the practice of semi-permanently reducing your waist circumference over time), you may be able to realize an even more drastic difference between your waist dimension and your hip dimension, with results of 2″ to as much as 9″ in reduction.
The magical measurement: Waist-to-hip ratios
The "perfect" or "ideal" female waist-to-hip ratio is considered to be 0.7, while the male's is 0.9 – this is a difference of 0.2
How do you calculate the waist-to-hip ratio?
Divide the waist measurement by the hip measurement to get your natural waist-to-hip ratio. For example, if your waist is 38″ and your hips are 42″, you have a "perfect" guy ratio of 0.9 (38 divided by 42 = 0.9)
How do I transform my shape from a male figure to a female figure?
Let's look at decreasing your waist by a full 4″ and increasing your hips by a full 5″ and your butt by another 1″. Starting with the assumed 38″ waist and 42″ hips, our new numbers would be 38 -4 = 34 for the waist, and 42 + 5 + 1 = 48 for the hips. Your new waist-to-hip ratio would be 34 divided by 48 which is 0.7 and voila! You've transformed your fundamental shape from that of the "perfect" male to that of the "perfect" female.
I don't have help from anyone. Can I put on my crossdresser corset alone?
Absolutely! In the video above, Diana provides tips and tricks on how to put on, fasten, and then tighten your corset all on your own. In addition, you'll want to see her amazing transformation from a 0.9 waist-to-hip ratio to a 0.7 waist-to-hip ratio.
Additional information
| | |
| --- | --- |
| Size | 22", 24", 26", 28", 30", 32", 34", 36", 38", 40", 42", 44" |