Clothing
DressTech works closely with clothing manufactures to bring you stylish clothing that fits! Check out our crossdressing gaffs and pocketed bras. Come back soon for new skirts, tops, dresses and more.
Step 1: Determine your band size.
Measure your chest circumference approximately two inches below the nipples. Round the measurement to the nearest whole number of inches. Then, add an additional 4 inches if you got an even number. Add an additional 5 inches if it was an odd number. This is your bra band size.
Example: If you measured 32.25″, you would round to 32″ and add 4 more inches to get 36″. If you measured 34.75″, you would round to 35″ and add 5 more inches to get 40″.
Note: Why is this so confusing? Well, bra sizing was originally measured across the fullest part of the breast. Shortly after WWII, the whole world switched to measuring just beneath the breast. However, US bra manufactures refused to adjust their bra sizing, so we have to add 4 or 5 inches. The "Plus 4" method was devised as a temporary fix and has persisted to this day.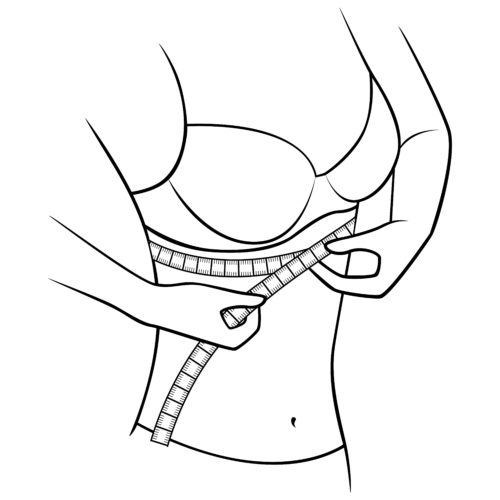 Step 2: Determine your cup size.
Start with the chest measurement that you took in step 1, but DO NOT add 4 inches to it this time. Then, while wearing breast forms, measure your circumference at the fullest part of your chest. Your cup size is proportional to the difference between these two measurements as shown below: