Crossdresser and Transgender Bra Fitting Guide
Diana Vandenburg
Find your crossdresser or transgender bra size in 3 easy steps! Let's face it, women's bra sizes are confusing! This guide will help you determine your band size and cup size so that you may shop for the perfect fitting bra.
Step 1: First, find your transgender bra band size.
Measure your chest circumference approximately two inches below the nipples. Round the measurement to the nearest whole number of inches. Then, add an additional 4 inches if you got an even number. Add an additional 5 inches if it was an odd number. This is your bra band size.
Example: If you measured 32.25″, you would round to 32″ and add 4 more inches to get 36″. If you measured 34.75″, you would round to 35″ and add 5 more inches to get 40″.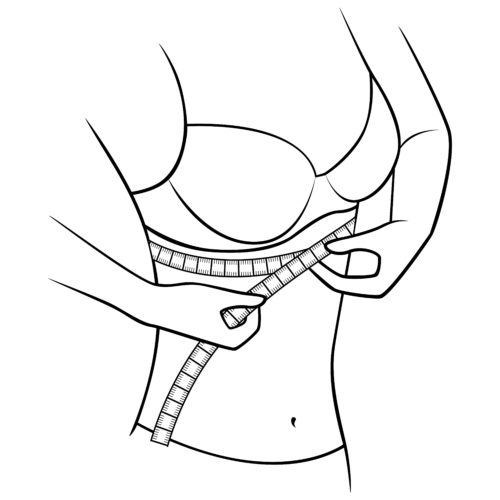 Why is this so confusing? Well, bra sizing was originally measured across the fullest part of the breast. Then, after WWII, the whole world switched to measuring just beneath the breast. However, US bra manufactures refused to adjust their bra sizing, so we have to add 4 or 5 inches. The "Plus 4" method was devised as a temporary fix that has persisted to this day.
Step 2: Measure your bust.
While wearing your breast forms, measure across the fullest part of your bust. This is your bust measurement.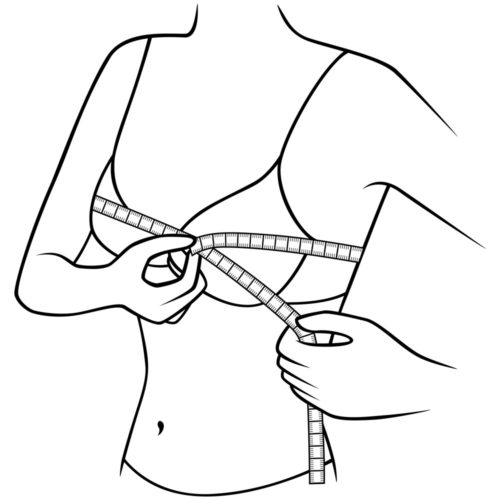 Step 3: Determine your cup size.
Step 3: Determine your cup size.
Subtract your band size from your bust size, and then use the chart below to determine your cup size.
| | | | | | | | |
| --- | --- | --- | --- | --- | --- | --- | --- |
| 0″ | 1″ | 2″ | 3″ | 4″ | 5″ | 6″ | 7″ |
| AA | A | B | C | D | DD | DDD,F | G |
Time to Go Bra Shopping!
That's it! Now that you know your band size and cup size, you're ready to shop for a perfect fitting crossdresser or transgender bra. The DressTech crossdresser store carries a wide selection of pocketed bras for the crossdressing, drag, and transgender communities. These stunning bras feature sturdy construction and hidden pockets to keep your breast forms secure. They are perfect bras for trans women.